Jessica Long shares her story from adoption to the Paralympics

Transformation marked the theme of this week's Convocations. 
Students had the opportunity to hear from a Paralympic swimmer who was adopted from Siberia, Russia, and two former drug addicts who were transformed by the message of the gospel.
On Nov. 9, Jessica Long spoke about her story of adoption, her journey as an amputee, her road to the Paralympics and how God came into her life.
When Long was born, her mother was only 16. She put her up for adoption because she could not take care of her, especially with Long's condition — fibular hemimelia. 
According to the Paley Institute, fibular hemimelia is a rare birth defect where part or all of the fibular bone is missing and can contribute to limb-length discrepancy, foot deformities and knee deformities.
Long said that at first, she was angry because this disorder made her different from other people. All her life, she just wanted to be like the other kids who had legs and didn't have to endure numerous prosthetic surgeries. 
Her parents would try to reassure her that, despite her circumstances, she would still do something great and that God had big plans for her.
At the age of 10, Long got involved on a swim team to compete for the first time.
She competed for two years before trying out for the Paralympics.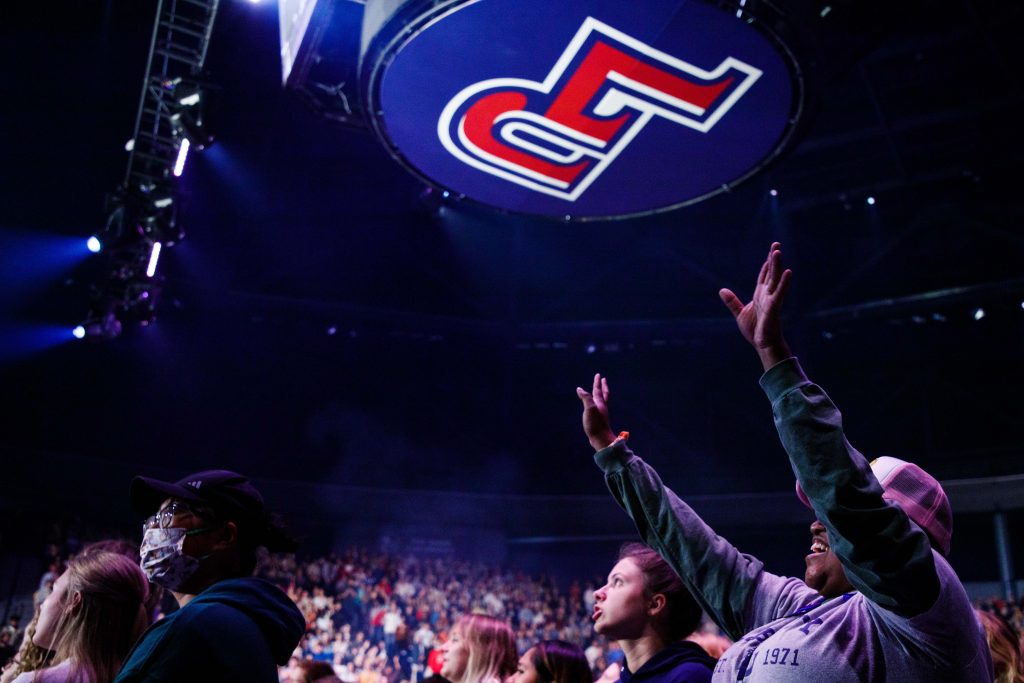 "So to me, swimming is a place where I feel completely and totally free. I feel strong, I feel powerful. I loved beating the girls with legs, and then I loved beating the boys with legs," Long said.
When Long was 12, she made Team USA and competed for the gold medal. Competing in the Paralympics five times, she has won 29 medals, 16 of them gold, and has been the recipient of four ESPY Awards.
Long talked about how she fought God most of her life. She went to church and small groups, but it was just a mark off the to-do list for her. 
One day her teammate invited her to a small group. Eventually, she decided that rather than fighting against God, she wanted to have a relationship with him.
Since then, she has walked with Christ as she continues to compete and train for the Paralympics. 
Friday's College For A Weekend Convocation featured Greg and Cathe Laurie talking about the need for a spiritual revolution. They also told their story of how God came into their lives and saved them from drug addiction.
Greg and Cathe Laurie, whose story is in an upcoming movie called "Jesus Revolution," talked about their lives and the need for the transformation of the gospel in the world. Greg started by talking about the Great Awakening of Christianity in the early 1970s that occurred during a time when people started to lose faith in God.
He told students that the same thing is happening today and that we need another "Jesus revolution."
They also shared their story of how God transformed both of their lives. Greg came from a home where God wasn't even a part of the conversation whereas Cathe was raised in church. 
They both got involved in drugs because they were lost and searching for answers. Eventually they met people who gave them the gospel message of Christ, explaining that God loves and wants a relationship with them.
Both stories showed prospective and current students how God can change lives, showcasing the power of transformation in God.
Austin is a news reporter for the Liberty Champion. Follow him on Twitter