ISC brings the holidays to students on campus over the break

With the holiday season drawing near, students eagerly await packing up and heading home for a week-long holiday respite. But for those students who intend to stay on campus during Thanksgiving break, the International Student Center (ISC) has them covered, inviting them to attend its annual International Thanksgiving Dinner.  
Miles Stosic, a senior who moved to Lynchburg from Serbia, attended the event for the first time last year. He is a student worker at the ISC.
"The first thing that comes to my mind was (that) the food was great. At least, I loved it, and everyone else who was there told me they loved it," Stosic said about last year's dinner.
The dinner features traditional American Thanksgiving dishes like turkey, gravy, stuffing, mashed potatoes, rolls, cranberry sauce and pies.
"I think (students) should definitely come because there (was) … a year or two where I just did not go. But last year was the first year that I participated in organizing. I know we have so many events here at the ISC, but that event was special for me," Stosic said.
Beyond the food, Pastor Tim Griffin from the LU Shephard Office is this year's speaker and will share with students a bit about the meaning of the holiday. For international students who didn't grow up celebrating Thanksgiving, this event might be their first experience with some of these American traditions.
"Thanksgiving is celebrated in a few countries around the world, but mostly the North American countries," Kristina Bautista, the director of the ISC, said. "So, it's a fun time to be able to share that Thanksgiving spirit."
Students will also have the opportunity to share what they are thankful for with each other and participate in games and activities at their tables.
"One of the games that we do is each table picks a person, and the table dresses them up like a turkey," Tara Watkins, a student advocate at the ISC, said. "I think that just creates some memories and some bonding there … a short time. But definitely a fun activity."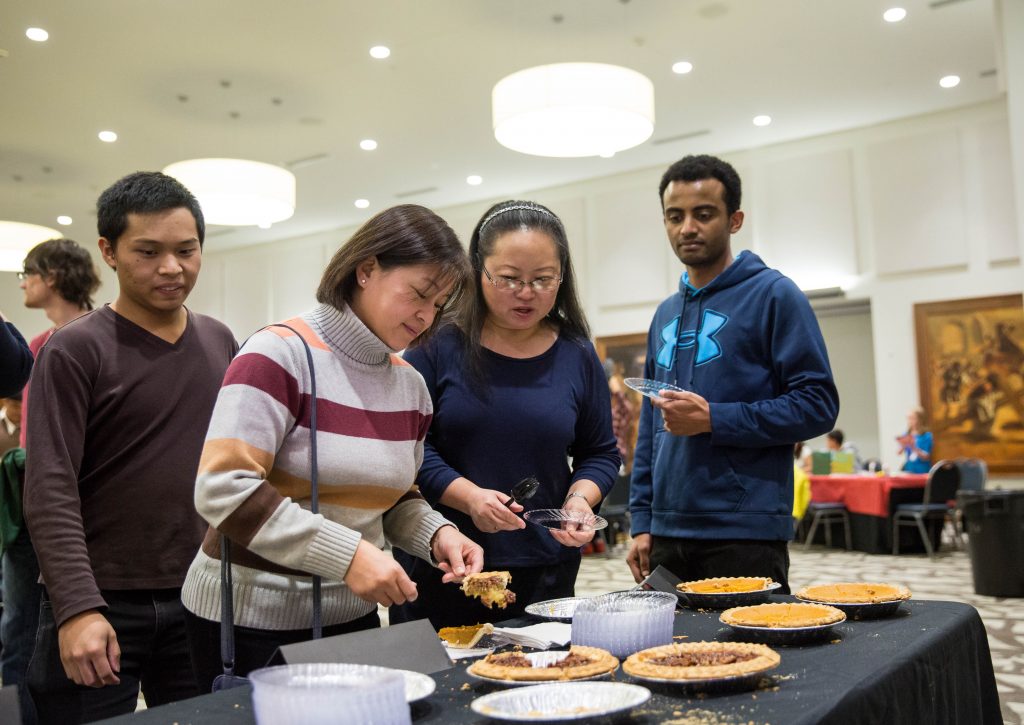 Those at the ISC emphasized this opportunity for fellowship. Students with families are welcome to bring their children, and faculty members will sometimes invite students to come to their houses on Thursday as well. The event is not just for international students. Any students who will not be going home for Thanksgiving and wants community is welcome.
"Any student that's on campus, if you can't go home for Thanksgiving break, we want you to be able to come and celebrate with us. It can get kind of lonely on campus during Thanksgiving … So, any students are welcome to come and join us," Bautista said.
The ISC office will be open Nov. 21-23, offering students lunch since other dining options on campus will be closed. The Thanksgiving Dinner will be held on Tuesday, Nov. 22 at 6 p.m. in the Alumni Ballroom. Students who plan to attend should sign up online here.
Malanowski is a feature reporter for the Liberty Champion