Men's soccer falls to ASUN opponent
The Liberty Flames men's soccer team could not tame the Central Arkansas Bears in its final home game of the regular season Oct. 21, as Central Arkansas pulled away with a 2-1 victory. 
The Bears entered the match with a blueprint: defeat the Flames and secure a spot in the ASUN Championship. The Flames, however, have not had as much luck in conference play this season. Liberty entered the match with a mere one victory against ASUN competition.
The match, doubling as Senior Night, began with the honoring of Liberty's four seniors in Mateo Alzate, Filip Burnett, Danny Cordero and Marko Mitrevski. After a lighthearted ceremony, the battle was underway.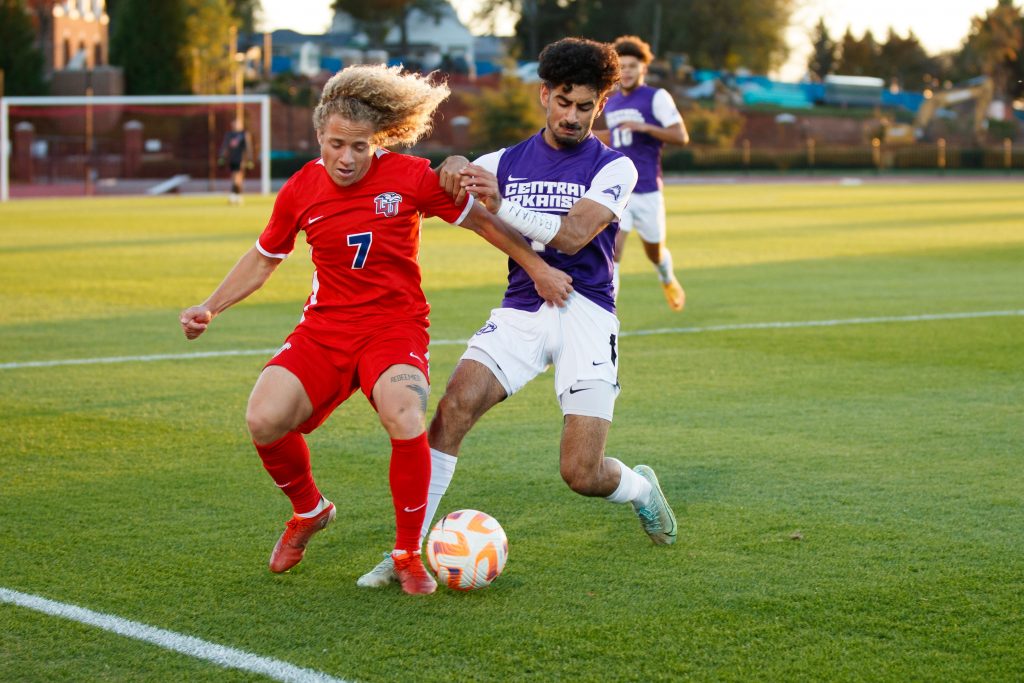 As the match began, momentum appeared to be trending Liberty's way. The Flames took the first few shots of the game in the first 10 minutes, but they failed to get any on goal.
Central Arkansas responded in the 20th minute, putting a shot on goal and forcing Flames' goalkeeper Blake Frazen to make his first of three saves on the night. The Bears, however, would find the net before the end of the half as Jonathan Randall put the ball past Frazen to get on the board.
The Bears extended their lead in the second, scoring immediately out of the break as Sebastian Andreassen netted his team-leading fifth goal of the season in the 48th minute to make it 2-0. 
The Flames wouldn't get on the board until the 73rd minute as Michael Huss scored his first goal of the season to cut the deficit to one.
Liberty searched desperately for the equalizer in the final minutes and nearly pulled through as forward Luke Eberle lifted a shot in the front of the net. Bears goalkeeper Zach Schwal, however, managed to get his right hand on the ball and deflect Eberle's shot to secure the victory.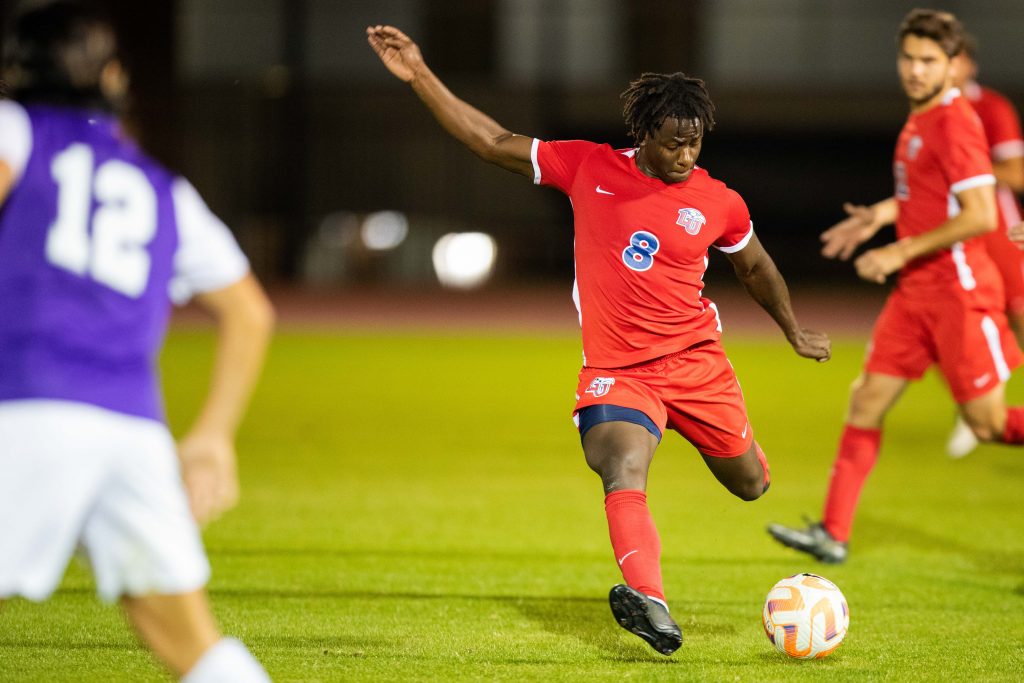 Despite outshooting the Bears 17-7 in the contest and putting eight shots on goal, the Flames' struggle to find the net once again left them shy of the victory. 
Central Arkansas secured the No. 2 seed in the ASUN conference tournament with its victory, earning a first-round bye and home-field advantage for the first two rounds.
As for the Flames, they will hit the road for their two final conference matches of the season in hopes of gaining ground in the ASUN. The first of these matches will come Oct. 28 as they go against North Florida in Jacksonville, Florida, at 7 p.m.
Cory is the sports editor for the Liberty Champion. Follow her on Twitter