Students Respond to a State Emergency
This semester, two teams of students from Liberty University will be traveling to Kentucky to help communities that were hit earlier this year by flooding and tornadoes.
The trips are being organized by LU Serve Now, the disaster relief and humanitarian aid arm of Liberty University.
The first team, comprised of six students and two leaders, left for Jackson, Kentucky, on Aug. 31 and returned Sept. 4.
The team worked on two different homes by tearing out damaged sheetrock, cleaning up yard debris, tearing out flooring and spending time ministering to homeowners who were affected by the recent flooding in Jackson.
The second team of students will leave for Mayfield, Kentucky, Oct. 2 and will return Oct. 8. This team will be focusing on helping to rebuild damaged homes from the December 2021 tornadoes that hit Mayfield. Serve Now hopes to have around 10 students on this trip, as well as two leaders.
Serve Now is partnering with Samaritan's Purse for both trips, who will help train Liberty's teams to complete the disaster relief trips safely and with the best possible quality.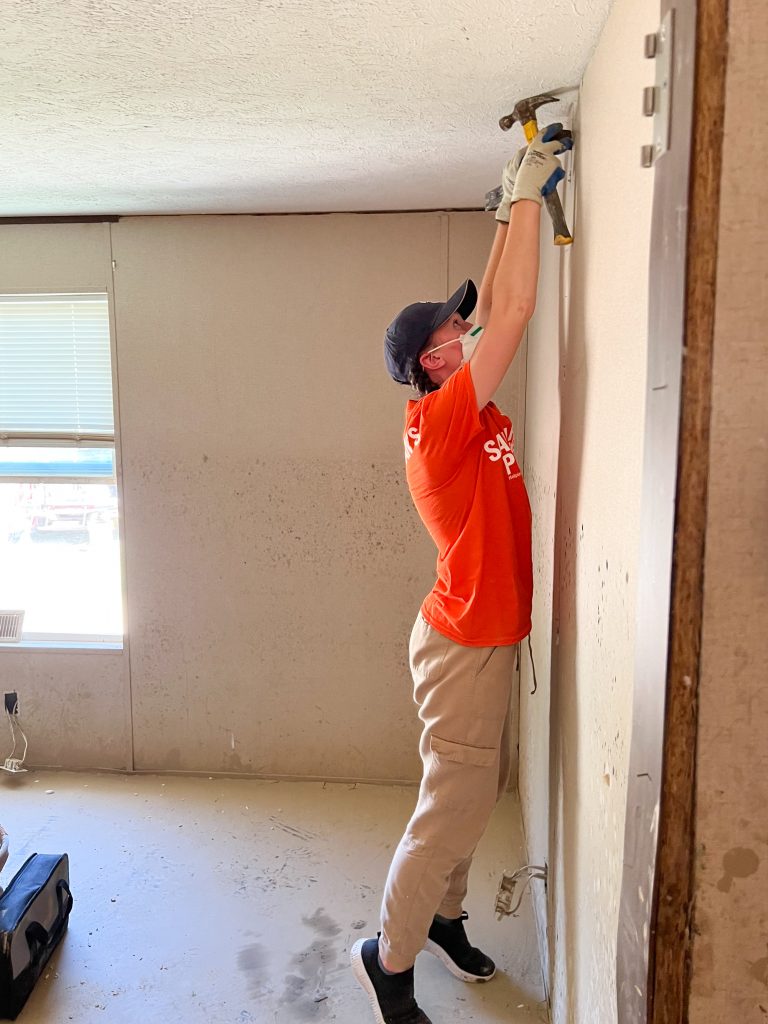 "When students go on these trips, it's a unique environment for them to be able to help people and move more fully into the ideal of being a 'Champion for Christ,'" Chad Nelson, LU Serve director, said. "Serve Now gives students the unique ability to go into a different setting and minister to other people physically, emotionally, spiritually and mentally."
Hazel Van Dyk, a student who traveled with the first team to Jackson, Kentucky, was inspired by the faith she saw in the homeowners.
"I saw just so much God-given joy and peace for the situation they were in despite the tragic circumstances," Van Dyk said. "This inspired me to be grateful for everything I have and like them, respond in trust and faith when in
difficult times."
Nelson also appreciated seeing the response of the homeowners to the help Serve Now provides.
"We hear a lot from homeowners that it's such an encouragement to them when they hear of students giving up days of classwork to come serve them. They're taken aback by that," Nelson said. "From a spiritual perspective, we regularly hear of people coming to know Jesus as a result of the physical work
being done."
While applications to be a part of Serve Now for the current fall semester have closed, the office will start accepting applications again at the beginning of the spring
semester.
Students who are interested should text servenow to 839858 to be taken to Serve Now's website where they can learn more about the program.
Smith is the news editor for the Liberty Champion