Retired Navy, terror attack survivor guest lectures in government classes
U.S. Navy Cmdr. Kirk Lippold sat in his office on the USS Cole during the morning of Oct. 12, 2000, when he heard a huge explosion.
Something wasn't right. His systems test officer thought that it was a gasoline explosion. However, Lippold knew it was an
attack.
The ship, carrying 293 sailors and one civilian college instructor, had come under a suicide terrorist attack by al-Qaida. Lippold was able to use his years of training and leadership to keep the American war ship from sinking, distinguishing him and his crew as heroes.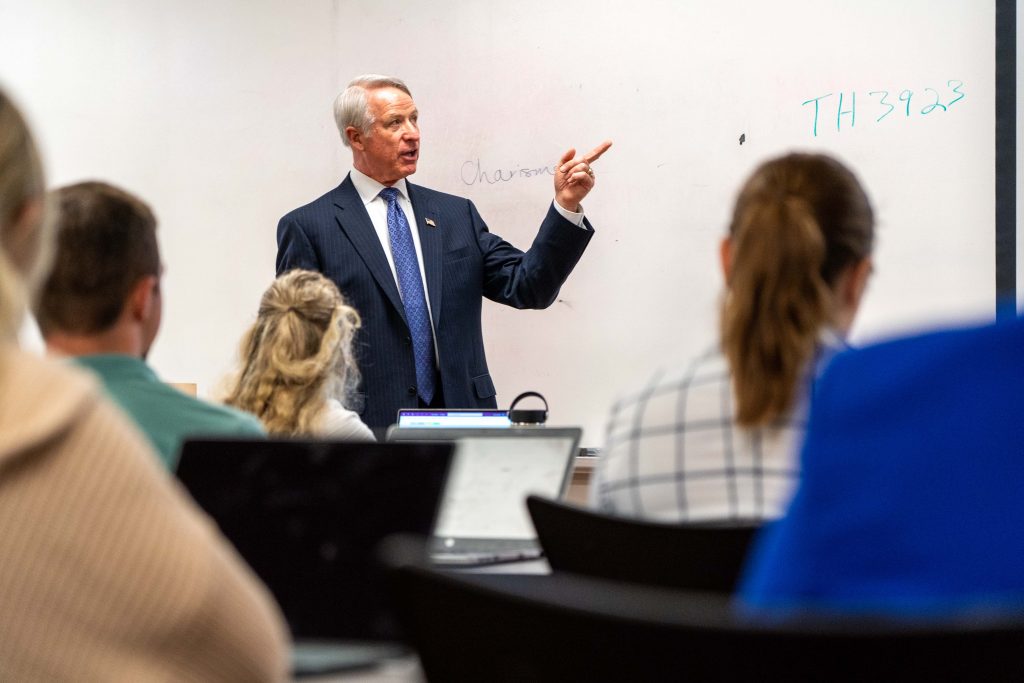 This was the story he recounted to students during his two days on Liberty's campus as a guest speaker in the Helms School of Government, his first time on Liberty's campus.
Lippold visited multiple classes Sept. 1-2, including intro to intel and national security, terrorism and international relations.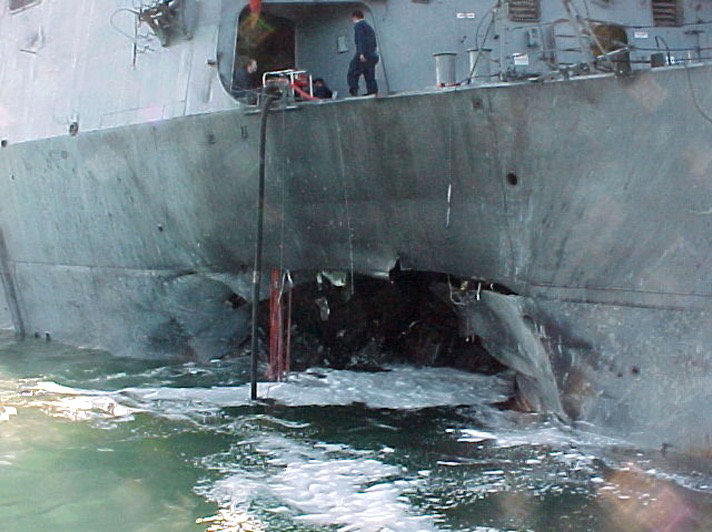 During his visit to classes, Lippold spoke about some of his favorite moments and roles of his career.
"My favorite role was commanding officer," he said. "In the moment that blast went off, I got the ultimate gift of command. Everything that was on my desk, which was my whole world, became irrelevant, and in that singular moment, I needed to focus my energy on two things: What do I need to do to save my ship? What do I need to do to save my crew?"
Students were also encouraged by Lippold to be professionally competent in any career they choose to pursue.
"Know how to do your job to the best of your ability and continue to raise the bar on your standard of performance," Lippold said. "Never be satisfied. Always demand more of yourself first, then others."
Lippold retired from the Navy in June 2007, and his personal awards include the Defense Superior Service Medal, Legion of Merit, Meritorious Service Medal, Combat Action Ribbon, Navy Commendation Medal, Joint Service Achievement Medal and Navy Achievement Medal, in addition to various campaign and service ribbons.
Currently, Lippold is the founder and president of Lippold Strategies LLC, as well as an exclusive speaker with Keppler Speakers. He also serves on the board of HELP22, a veteran suicide prevention advocacy organization.
Lippold is also the author of "Front Burner: Al Qaeda's Attack on the USS Cole," which recounts the story of the bombing as well as the continuing ramifications for our national security.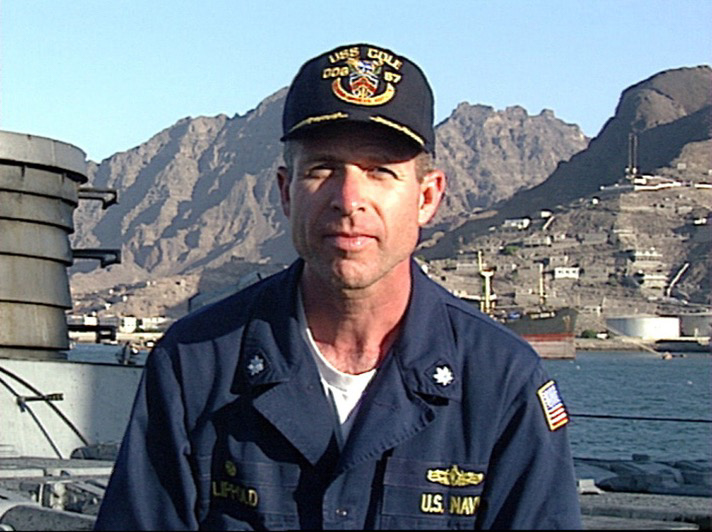 "(Bringing in speakers like Lippold) benefits our students by giving them more exposure to the world that they're going to operate in, and it links the theory and the things we discuss in class to the challenges that they will face in their careers," Tony Cothron, professor of the intro to intel and national security class, said.
Robert Hurt, dean of the Helms School of Government, also appreciated having Lippold visit campus and speak with students.
"It was an honor to have Capt. Lippold visit us at the Helms School and share with our students his inspiring lessons in leadership during crisis," Hurt said. 
---
Smith is the news editor for the Liberty Champion