Phi Alpha Theta wins "Best Chapter" award
Liberty's History Department chapter of Phi Alpha Theta, a national honor society for history students, was recently awarded the "Best Chapter Award" for 2022.
The award recognizes Liberty's chapter of Phi Alpha Theta as one of the best in the nation. The chapter took home the highest honor in the largest category, beating out other substantial schools with enrollments greater than 23,000. This is Liberty's third time receiving the award, the most recent being in 2019.
Liberty's particular chapter has been in existence since 1982. Since its national establishment in 1921, Phi Alpha Theta has grown to include more than 990 chapters and over 400,000 members. The organization also hosts several conferences throughout the course of the year where students can participate and present original research.
According to its website, Phi Alpha Theta promotes the study of history "through the encouragement of research, good teaching, publication and the exchange of learning and ideas among historians."
The chapter also promotes community among Liberty's history students, offering such events as game nights, book sales and student workshops. Additionally, the chapter also provides service opportunities. In the past, the chapter has volunteered at New London, set up luminaries for the National D-Day Memorial's "Flames of Memory" event and packed shoeboxes for Operation Christmas Child.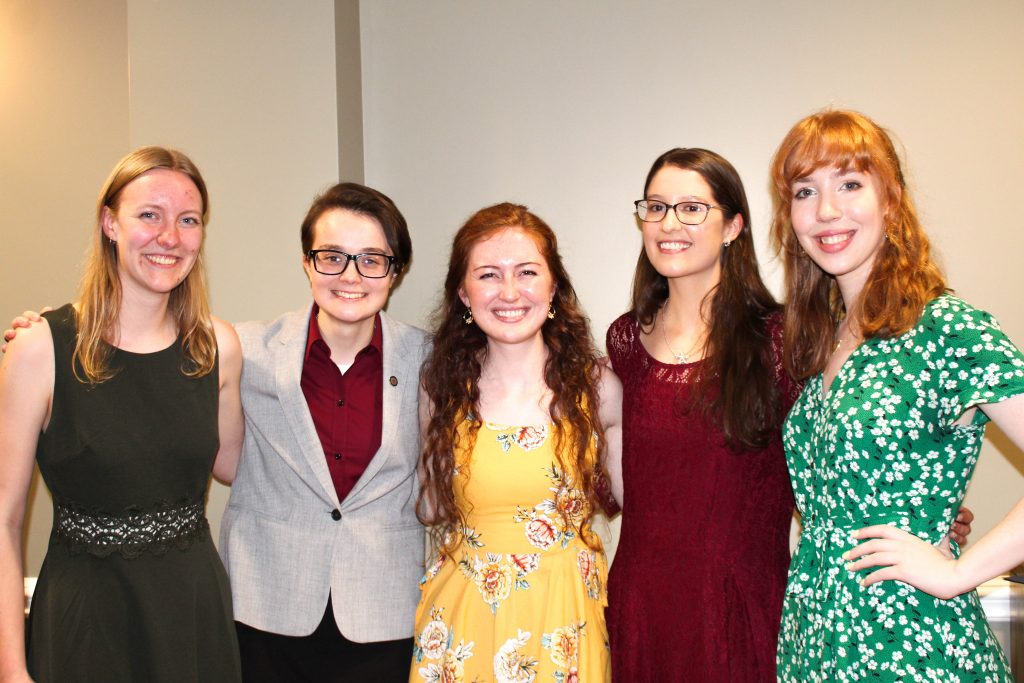 Dr. David Snead, the director of Liberty's chapter of Phi Alpha Theta, said the chapter's students and officers were the reason for its success.
"I am so proud of the officers and students in Liberty's Phi Alpha Theta Chapter," Snead said. "They truly strive to live by Dr. Falwell's motto, 'If it is Christian, it should be better.' Whether it is presenting at a history conference, ministering to the community through various projects or just enjoying the camaraderie of their classmates, our students truly reflect the best that Liberty has to offer."
If you are interested in joining Liberty's chapter of Phi Alpha Theta or if you would like more information, visit https://www.liberty.edu/arts-sciences/history/phi-alpha-theta-honor-society/ or email dlsnead@liberty.edu.
---
Tate is the Editor-in-Chief for the Liberty Champion. Follow her on Twitter