Campus Rec to host glow paddling, bonfires, and more at Hydaway After Dark

Want to try glow paddling in the dark? Enjoy bonfires with friends? How about just enjoying fresh fall air?
If those activities appeal to you, mark your schedule for the free event at Hydaway After Dark hosted by Campus Recreation Sept. 16 from 8-10:30 p.m.
The Hydaway Outdoor Center will offer students a break from classes and the opportunity to enjoy fresh air.
"It's really a simple event, but it's a blast to be there after dark," Michael Ellsworth, director of Outdoor Recreation, said. "It's a welcome back for us to make sure students get to experience Hydaway at the beginning of the year."
With the new semester still getting started, the fall vibe will be the perfect setting for new students to experience the Hydaway Outdoor Center.
"Creating new experiences with new friends is kind of what we're all about," Ellsworth said. "Those relationships created and forged, especially during that freshman year, are really helpful to just get you through the next four or five years."
Building an active campus community remains an important part of Campus Recreation's mission. Events like this benefit students in a number of ways, including allowing them to connect with friends, learn new skills and enjoy the outdoor
atmosphere.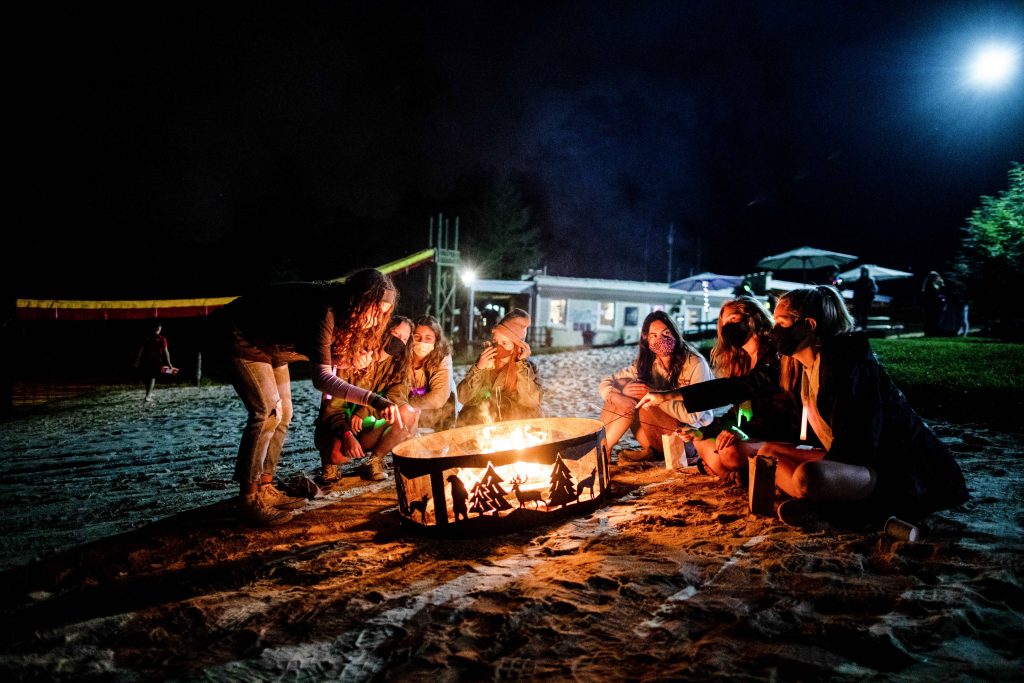 "I'm really looking forward to going to the event with my friends," Matt Musser said. "I think it'll be a good opportunity for us to get out after dark and get to experience a time of fun."
The nighttime theme will show students a new side of Hydaway, and Ellsworth said the Outdoor Recreation staff has worked hard to make sure there is plenty of eye-catching elements at the venue.
"It's all really trying to bring light to the fact that this is a late-night event," Ellsworth said. "Everything feels a little bit different, (and) it makes the facility feel special."
Campus and Outdoor Recreation has other events scheduled for students looking to explore the outdoors.
"If late night events are things people like, we've got stargazing on Liberty Mountain," Ellsworth said. "We've also got our upcoming white water rafting trip, and then Sunsets & Hammocks is a really fun evening event that we do as well."
The calendar for campus recreation can be found at www.liberty.edu/campusrec/campus-recreation/events/.
Musser is a news reporter for the Liberty Champion. Follow him on Twitter