Jerry and Carol Prevo's journey through God's adventure
Jerry Prevo sat in a bear stand deep in the woods on a cold Alaskan Friday. There, he first decided the future of Liberty University when he received a call from the Executive Committee asking him to be the university's interim president.
He declined. Twice.
"My immediate answer was no," Jerry Prevo said. "The reason was I did not know what all would be expected of me… so I said no. The next day, they called me again and asked me if I would consider coming. Again, I declined."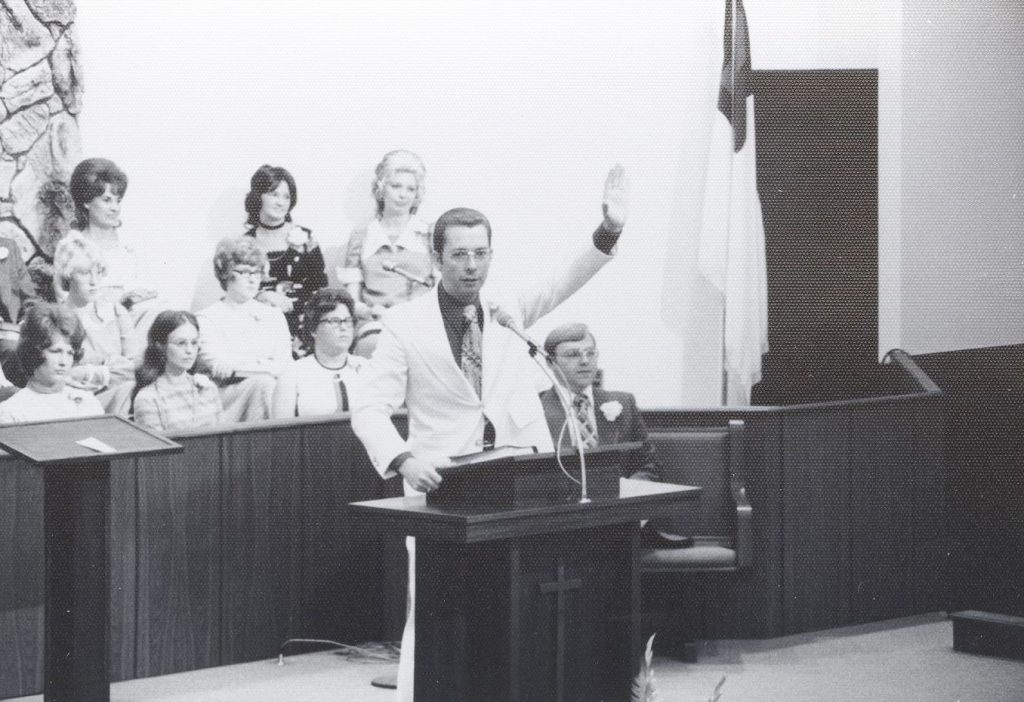 Two days passed, and Jerry Prevo began feeling a strong conviction. He remembered his promise to Jerry Falwell Sr., when he committed to serve as chairman of Liberty's Board of Trustees in 2003. Prevo vowed to never let Liberty waver from its original mission: Training Champions for Christ.
After church on Sunday, Jerry Prevo felt further conviction. For the third call, he said he would consider it. For the fourth, he gave the committee a deal.
"I'll come if I get a unanimous vote from the Board of Trustees," Jerry Prevo said. "And I used to say it this way jokingly, 'Unfortunately, I got a unanimous vote.' So, I took that as, 'Okay, God, you confirmed that I'll just surrender, go and help the university at this particular time.'"
The outdoorsman bush pilot didn't realize his promise to Falwell Sr. would manifest in becoming president of one of the largest Christian universities in the world. But he felt peace knowing that this transition was God's calling.
For Carol Prevo, the decision to make the journey to Lynchburg, Virgina, was an easier one. In fact, she had made a similar one decades earlier, and it began the same way — with one phone call.
Only three years after Jerry Prevo became the assistant pastor at a church near Signal Mountain, Tennessee, they received a call from a missionary asking them to take over a small mission in Anchorage, Alaska.
After accepting, the young couple and their 3-year-old son loaded their belongings into a Dodge van and traveled the 4,000 miles from Tennessee to Alaska.
Once they arrived, Carol Prevo found herself following her husband down the 1,500 mile gravel road of the Alcan Highway to their new home. A bold venture for only $100 a week. But the young couple anchored their faith and trusted that God would direct each step.
"About the third day of that trip, my wife looked at me and said, 'Where in the world are you taking me?,'" Jerry Prevo said. "I promised her that at the end of this road is the JCPenney and a McDonald's."
The gravel road led them to a small congregation and a home in the basement of an old army barracks. There, they learned how to live in a frozen world of cold climate, darkness and snow.
"Winter is cold and dark," Carol Prevo said. "I was told when I first got here, 'You know, for those people that don't get out and just stay inside all winter, there's a place in the hospital they call the seventh floor.' I sure didn't want to go there, so I got out and wore my tennis shoes, even in the winter."
Once there, the two immediately got to work building their ministry. Most of the area's population consisted of military people and oil workers from Alaska's Lower 48. Many of them didn't have family in the region, so there was a real need for community and relationships.
"We realized they needed to be reached with the gospel," Jerry Prevo said. "We also saw there was a need for a gospel-preaching church … We saw there was a need to bring stability, long-term stability, to a prenup church. We felt led by the Lord just to put roots down here."
The small congregation grew into Anchorage Baptist Temple, and by the time Jerry Prevo retired after 47 years of service, it was one of the largest churches in Alaska, drawing an average of more than 2,000 people each week. The church added a radio and television station and founded Anchorage Christian Schools, the first K-12 Christian school in Alaska. Today, 700+ students attend.
The Prevos' time in Alaska wasn't all business, though. With their church family, they would race down hills on snow machines, ATVs and inner tubes.
Carol Prevo recalled one time she raced in a tube with 14 other people and prayed she would make it to the bottom just so the others would get off.
Jerry Prevo enjoyed the open land and wilderness of Alaska. He is a bush pilot, someone who "flies small airplanes with big tires" as he describes it. He is also an avid hunter and fisherman.
Though Jerry Prevo is the hunter, Carol Prevo has proven herself in her own right. After striking out on one hunting trip in the mountains, she was able to notch a kill the next trip — a black bear.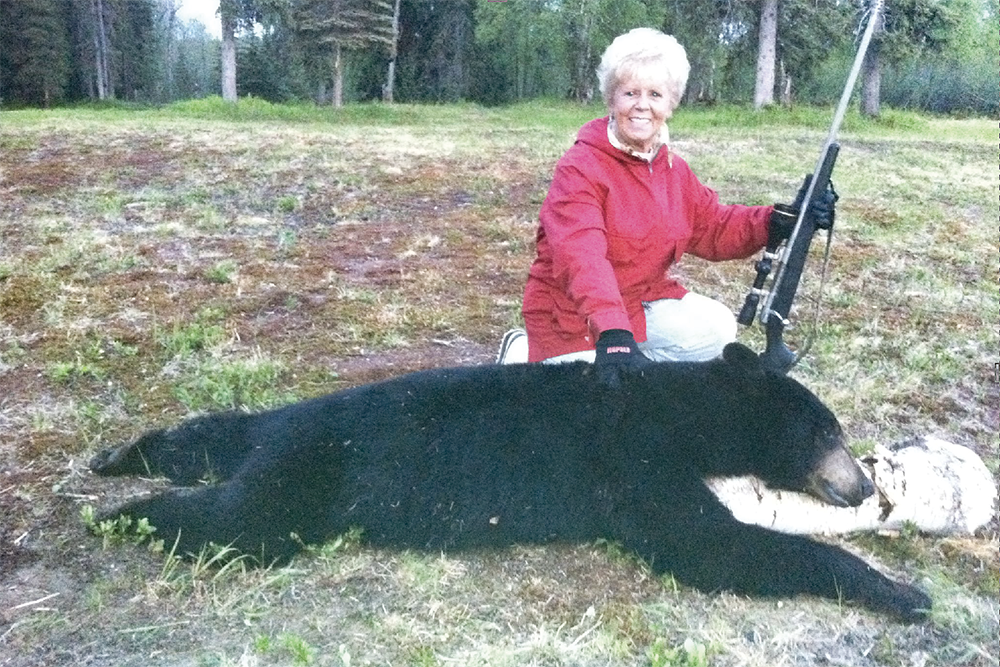 "It was getting a little dusky dark but not dark," Carol Prevo said about the experience. "(My husband) said, 'You better get that bear the first shot. We don't want to have to go tracing off after it.' So, I shot that bear, and he went down immediately."
After Jerry Prevo retired from the ministry, the two were ready to enjoy more Alaskan adventures. However, just a year into his retirement, he received the phone call that once again altered the trajectory of his life.
Serving as the acting president was a challenging new step to take, almost as big as moving to the bush of Alaska to start a ministry. Both times, the couple leaned on God's will and wisdom, and his faithfulness has led them safely down many gravel roads.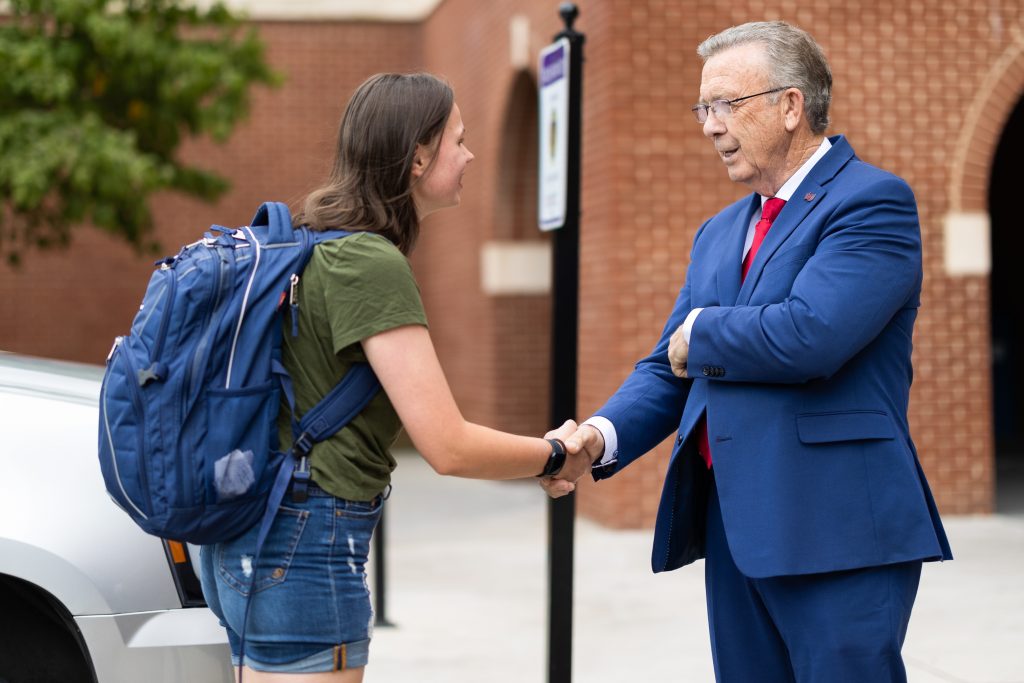 "I ask the Lord to give me wisdom, ask God to give me a special knowledge of things," Jerry Prevo said. "I feel like God has helped me in that way, which is a big, big way."
Now, beginning their third year on campus, the two still have the same love and care for students they had when they first arrived. They encourage anyone not to be shy when they see them strolling around campus. They want to talk with students and let them know how much they're cared for. Jerry Prevo is no stranger to the Convocation or Commencement stages, but spending time with students remains one of his and Carol Prevo's favorite activities.
"God just blesses us," Carol Prevo said. "He's given us the students here that we love."
Only God knows where the next phone call or road will take them. But, whether it's in a bear stand, staring down an endless Alaskan road or taking over the presidency of one of the largest Christian universities in the world, Jerry and Carol Prevo stand ready to follow God's will, wherever it may take them next.
TATE is the Editor-in-Chief. Follow her on Twitter.