Liberty Announces Soar Program in Response to NIL Legislation

The college football landscape is changing – and Liberty is looking to change with it.
Enter Soar – Liberty's latest athletics initiative.
Athletic Director Ian McCaw announced Wednesday in a press conference that in conjunction with the upcoming NCAA name, image and likeness (NIL) legislation that is being drafted, Liberty created Soar, a program designed to help educate athletes on how to adjust to an unprecedented time in college athletics history.
"Soar is a program that will enable Liberty student-athletes and future student-athletes to build and expand their personal brands in a way that capitalizes on NIL opportunities and positions them for future success," McCaw said.
NIL legislation allows student-athletes to make money from sources like endorsements, even while enrolled in a college athletics program.
In a press release, Liberty Athletics established that the new initiative will be led by Tim East, Liberty's Senior Associate Athletics Director for External Operations, and McCaw said that the program will work with national experts to help athletes navigate the complex legal territory that the current NCAA landscape presents.
However, Soar can only function as an initiative to educate athletes – Liberty cannot help athletes develop these arrangements or sponsorships in any way.
"What we're allowed to do as an institution is we can educate our student-athletes," McCaw said. "We can't facilitate these name, image and likeness arrangements, based on what I'm understanding of the rules. It's really an educational program, so if we speak to our student-athletes about how to properly brand themselves in the social media realm, I think that will really help them. … So, we think we can add a great service and add value to our student-athletes in helping them be really thoughtful about how they build their brand, how they establish themselves with social media and present themselves as some of these … opportunities begin to unfold."
Soar comes as part of a larger movement within college athletics as the NCAA, numerous state legislatures and Congress itself are all working on comprehensive overhauls of the way athletes are compensated for their likenesses. With states including Florida and California passing their own NIL legislation (with Florida's taking in effect 2021, according to CBS Sports), the NCAA was forced to begin drafting its own legislation that would be voted on in January at the NCAA Convention, Sports Illustrated reported.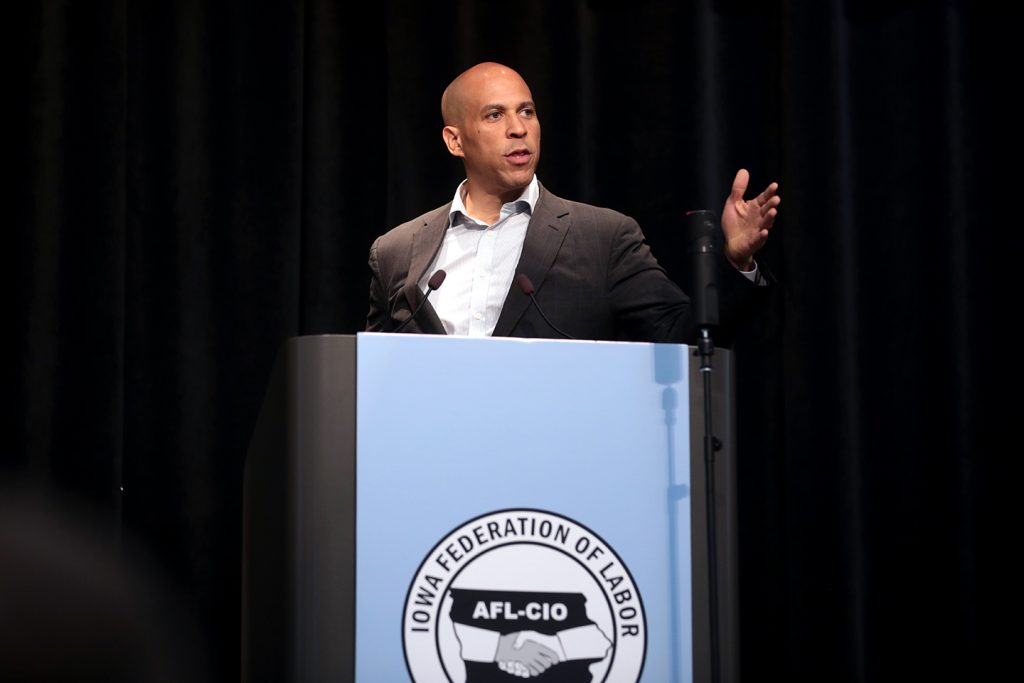 Among numerous other stipulations, the potential NCAA changes would allow athletes to pursue sponsorships and endorsements, but only as separate entities unconnected to their school's name or image. For example, Clemson superstar QB Trevor Lawrence could charge for autograph sessions, but not in any official connection to Clemson University.
However, on a macro scale, the future of how initiatives like Soar will actually work is quite uncertain, and chances are high that Congress will step in on the federal level to regulate NIL rules in the NCAA. Rep. Anthony Gonzalez (R-Ohio) was a wide receiver both at Ohio State and in the NFL, and he introduced a bipartisan bill in September that would protect athletes and their rights, but also provide some power to schools, leaving NIL under the oversight of the Federal Trade Commission.
"I've always been for the players given my position as a former player, but I believe deeply that the college sports experience is a transformative life experience and we need to protect the overall structure of the college system," Gonzalez said to SI.
However, according to SI, many Democrats, including Sen. Cory Booker who helped lead what was dubbed a "College Athlete Bill of Rights" proposal, may not back the proposal, looking to pass legislation that provides athletes more protections and benefits, including financial assistance for athletes who receive sports-related injuries, CNN reported.
Much of the future of NIL legislation will depend on whether federal legislation supersedes state and NCAA legislation. Functioning as a rough deadline for Congress, Florida's new laws take effect in July 2021, which, according to SI, means that the 2021 season could begin with schools in different states following different rules if federal laws are not passed.
For now, Liberty will continue to develop Soar and support its athletes in a changing landscape, but Liberty is just one piece in a much bigger puzzle as the future of NCAA athletics and compensation hangs in the balance.
"The conversations will be far more complex than any headline or tweet can convey," Liberty Athletics' press release said. "Developing solutions will take months, not days."
John Nekrasov is the Sports Editor. Follow him on Twitter at @johnnekrasov.