LU ROTC Cadets Will Run in a Virtual Army Ten-Miler Throughout Liberty's Campus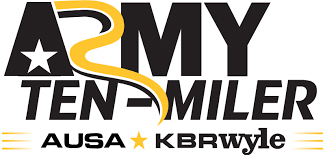 Liberty University's Army ROTC program will run in the Army's 36th annual Army Ten-Miler (ATM) on the morning of October 17, but things will look a little bit different this year.
Although COVID-19 restrictions changed the way this year's ATM will run, the participants are still motivated, and the LU Army cadets are working to keep the race going.
Senior Cadet Andrew Bush is overseeing the event this year for the Liberty Army ROTC team's participation.
"When COVID-19 happened, work kind of stopped," said Bush. "I wanted to make sure it happened regardless of COVID-19."
Bush was one of approximately 35,000 runners that participated in the race last year in Washington D.C. This year, the cadets will complete the ATM  on sidewalks and roads around campus while  being joined by the University of Virginia's ATM team, 13 LU Air Force ROTC cadets, Cadre members, and other LU Army ROTC participants.
The event promotes physical fitness and supports the U.S. Army's Morale, Welfare, and Recreation events for soldiers and their families.
"It's my favorite event I've done in ROTC," said Bush. "It's for a good cause."
This national ATM event is operated by the U.S. Army Military District of Washington, or MDW, and includes military, wheel-chair athletes, civilians, and wounded warrior athletes. MDW says that ATM run in the spirit of sport and nation.
Active Duty Officer and Assistant Professor of Military Science at Liberty's Army ROTC program, Lieutenant Colonel Jason Winkelmann sees the ATM as a way to build camaraderie and develop leadership.
"Part of my job is to develop Army leaders," Winkelmann said.
Winkelmann also spoke about the aid Liberty has given to the Army ROTC team in setting up for their part in this virtual event.
"Liberty faculty and staff are very supportive of the military," Winkelmann said.
Any one interested in supporting or contributing to the event can do so by contacting Bush at asbush@liberty.edu for more information.
Kristen Pace is a Feature Reporter.