Students bring community and awareness to Liberty's campus through secondhand fashion

Outside the Jerry Falwell Library last week, a group of students surrounded a rack full of colorful clothes for sale. Over the next two hours, many students came and went, some stopping to chat and others flipping through the array of clothes.
But this is not just any old closet-sale. The students behind the Vagabonds Vintage pop-up shop, and many other student-run business, are seeking to cultivate community and sustainability through second-hand fashion on campus.
"From the get-go, it wasn't about making money or making an appearance, it was about creating a community," Jesse Beaux Rudkin, a student and founder of Vagabonds Vintage, said. "Before all else, it's about fostering an atmosphere that is inclusive… and that inspires creativity through morally ethical practices."
Rudkin created Vagabonds Vintage, a pop-up vintage shop, because of his passion for creating community through the arts and bringing an outdoors edge to vintage fashion.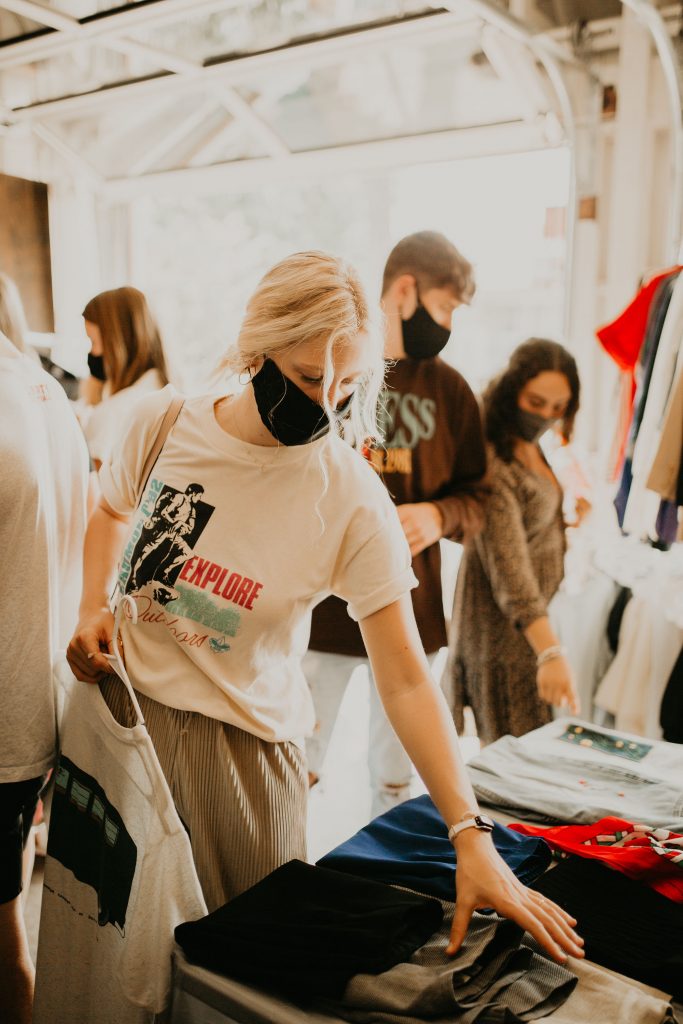 Each pop-up is random, but they have all been a way for Rudkin to bring people together.
"The best part about what we do is without a doubt the community," Rudkin said. "We do our pop up on Liberty's campus for two hours at a time and our ability to connect with people as we sell makes this business all worth it."
Rudkin, however, is just one student involved with recycling clothing.
"My business, Thrift 101, was birthed from my pure love of thrifted goods," Victoria McCoy, a student and the founder of Thrift 101, said. "The aim is to teach people how to thrift, how to wear what they thrift, and ultimately, how to live sustainability with a sense of consumer integrity."
From an early age, McCoy embraced thrift shopping as a hobby and way of life. As she continued into her college years, her passion evolved into a business idea.
"What led me to start this business really stemmed from my passion for human rights," McCoy explained. "One of the largest human rights issues is human trafficking itself."
As McCoy dug deeper, she realized the severity of trafficking, specifically labor trafficking, and how common it is in the fashion industry.
"Sure, we have the latest trends at our fingertips in stores like Urban Outfitters, H&M, Target, etc. but at what cost?" McCoy said. "The amount of widely accepted brands that use labor trafficking is startling; as both a consumer and a creator, I cannot sit back idly."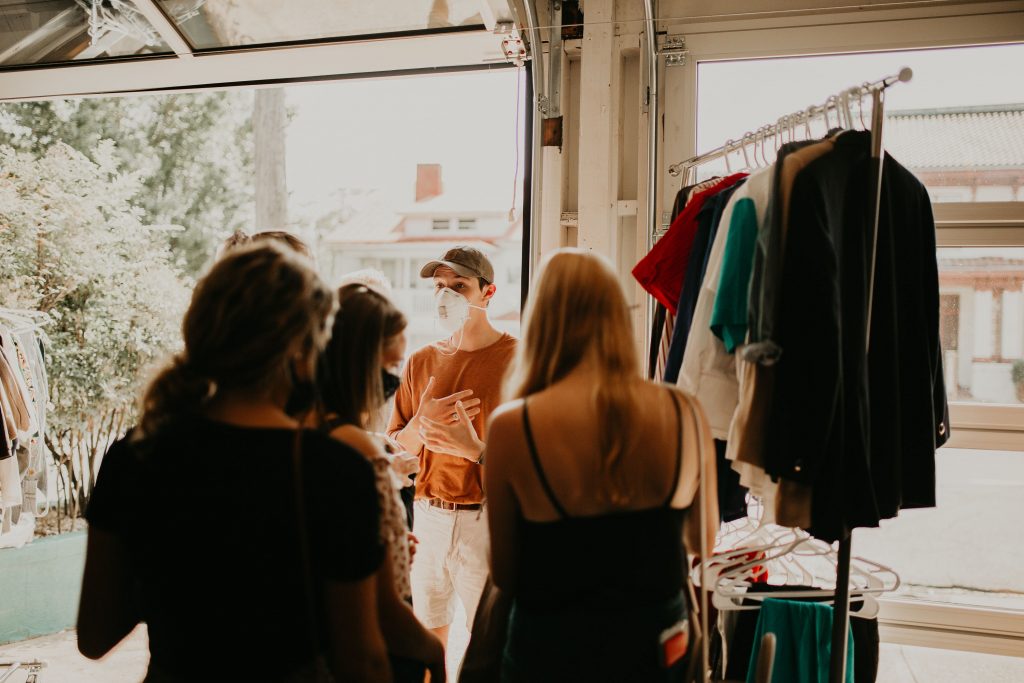 While Thrift 101 is mostly selling online right now, the company has been a vessel for McCoy to teach others about the connection between trafficking and fashion and provide a solution by buying less from these companies that contribute to these practices.
Thrift 101 aims to not only address issues within fashion culture but also aims to make second-hand fashion attainable for everyone.
"My business shows how easy thrifting truly is, no matter how daunting it might seem, and how you can make fashion uniquely you," McCoy described. "You don't have to have a certain type of style or be a certain type of person to thrift."
More information about Thrift 101, including pop-up locations and times can be found at thrift101.com or on Instagram @thrftstagram. Vagabonds Vintage posts pop-up information on its Instagram @thevagabondsvintage.
Jessica Green is a Feature Reporter.