Opinion: Voting In Person Will Help Prevent Voter Fraud this Election

In the age of COVID-19, many basic activities previously taken for granted have now become concerning due to the fear of spreading the coronavirus. Voting has become one of those activities that has been at the center of coronavirus concern, as millions of Americans will go vote and potentially cause a COVID-19 spike. Although universal mail-in voting systems in states previously using them are beneficial, new states using universal mail-in voting should simply use their system already implemented that allows for individual-case absentee ballots. Instead of statewide and automatically mailed ballots used by states new to this process due to coronavirus, regularly-used individual absentee ballots solve the problem of COVID-19 voting concerns.
Even before coronavirus spread throughout the United States, several states already used universal mail-in voting by automatically mailing ballots to voters. These states are Hawaii, Oregon, Washington, Colorado and Utah. These states have found the correct logistics on how to use this process properly and efficiently. In past elections, the risk of voter fraud from absentee ballots was between 0.00004% and 0.0009%, with no major cases of fraud in these five states, according to AP News. Because these states have already proven that this system works well for their individual states, they can reasonably utilize universal mail-in voting.
On the contrary, California, Nevada, Vermont, New Jersey and Washington, D.C. are planning on using universal mail-in ballots in the 2020 election. I believe this voting process being utilized by these states is a complete overreaction to concerns of spreading the virus.
These states are using an overwhelming method for the first time, which could cause inefficiency and fraud. The previous five states have used universal mail-in voting for years, but these new states are overreacting. Regular use of individual absentee ballots would be the most reasonable process, as people that want to vote can easily use this with only the extra cost of two stamps.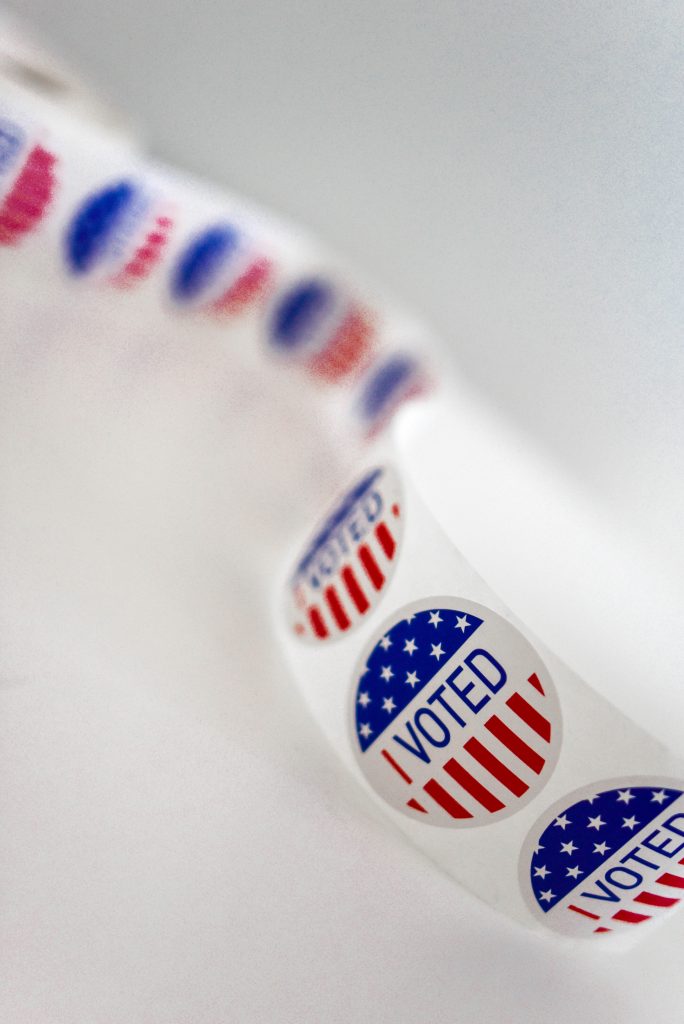 People that want to vote in person can vote at a center that can enforce masks, social distancing and sanitization, while people that feel concern about catching coronavirus can use an absentee ballot that can efficiently be received and counted.
In analyzing the mail-in process, I used an absentee ballot to vote in this upcoming election. Although I did not have concern about voting in person, the process of a mail-in absentee ballot was safe and also comfortable. Because I am a registered voter in North Carolina but am currently living on campus at Liberty University, I would not be able to vote in person where I am registered.
Therefore, I requested, voted and mailed my ballot. The process was fairly simple considering how intense government red tape can be at times. I mailed my request for an absentee ballot (where the request form was printable from the internet) to my local county election office, received my ballot in the mail and mailed my filled-out ballot with the return envelope included in my voting packet I received from my county election office. The entire voting experience only cost the price of two stamps, as compared to a car-ride to a voting center if I were to vote in person.
I will say, though, that a major downside to my voting-by-mail experience that should be addressed is there wasn't an "I Voted Today" sticker included with my ballot.
Although I did not have a concern of getting sick from in-person voting, I voted using an absentee ballot; I can assure that the process is easy without having the risk of coronavirus. People that want to vote in person can if the voting center uses the basic cleanliness precautions. Therefore, people can choose to vote in person or through the mail, rather than a statewide influx of mailed ballots that will cause questionable handling and results.
States now implementing universal mail-in voting are completely overreacting and overcomplicating the voting process for the states that have decided to now use them in this election, whereas only people that need to vote without the risk could simply use an absentee ballot on a case-by-case basis.
If you have concerns about catching COVID-19 by voting, using an absentee ballot will be an easy and safe alternative.
Keaton Browder is an Opinion Writer.