Students seek atmosphere and quality cup of joe at local coffee shops
For many students, coffee is much more than just a caffeine boost. Avid coffee drinkers are more interested in the taste and brew of the coffee, the coffee shop atmosphere, and the different types of community found in each of the vastly different coffee bars in Lynchburg.
Most students, like business administration student Grant Knaus, prefer visiting coffee shops off-campus such as Third Wave or The Muse. He believes coffee shops are great for helping him get work done.
"I do a lot of editing for work and going to a coffee shop really helps get me thinking creatively because of the vibe they give and the people they attract," Knaus said.
Knaus is passionate about coffee and the roasting process. He has his own roast, which he sells to fund his hobby. 
For some students, like graduate student Braden Kranz, the coffee itself has to be top tier for them to visit a local shop. Kranz feels students appreciate the comforting atmosphere of coffee shops, which allow them to either socialize or study.
"(Local coffee shops) have a lot to offer in terms of good atmosphere, comforting vibe and good coffee," Kranz said.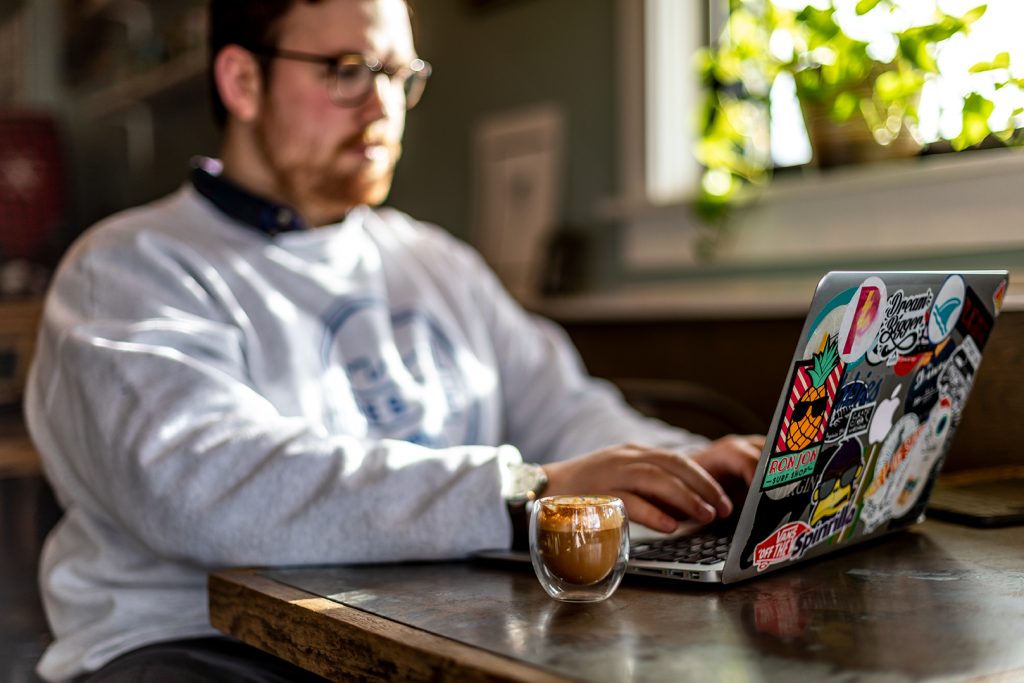 Kranz also delved into his favorite shops to attend.
"I have my favorite shops ranked after living here over the past couple of years," he said. "My top four shops are Third Wave, Dublin, Golf Park and 5th Street Grind."
Kranz also expanded on why students prefer an unconventional coffee shop like Joe Beans.
"Joe Beans is like a coffee shack that's only drive-thru," Kranz said. "This can be appealing because of the speed. They have a time limit of two minutes to make your drink for you, and the coffee is good too."
The common theme that appeals to students about coffee shops seems to point back to the atmosphere and social aspect. These two elements help create an attractive appeal to students looking to get off-campus.
If one were to walk into any of the coffee shops listed above, he will almost always see students either studying or just hanging out with friends. These shops offer a selection of different drinks to enjoy and create an environment for students to come and socialize or catch up on homework.
"At home, it's coffee, but in a coffee shop, it's the whole experience," Knaus said. "Smell, music and options are just some of the things that are a part of that experience when going out for a cup of coffee."
Ellis is a feature reporter. Follow him on Twitter.