Liberty's transportation services undergo a structural change this semester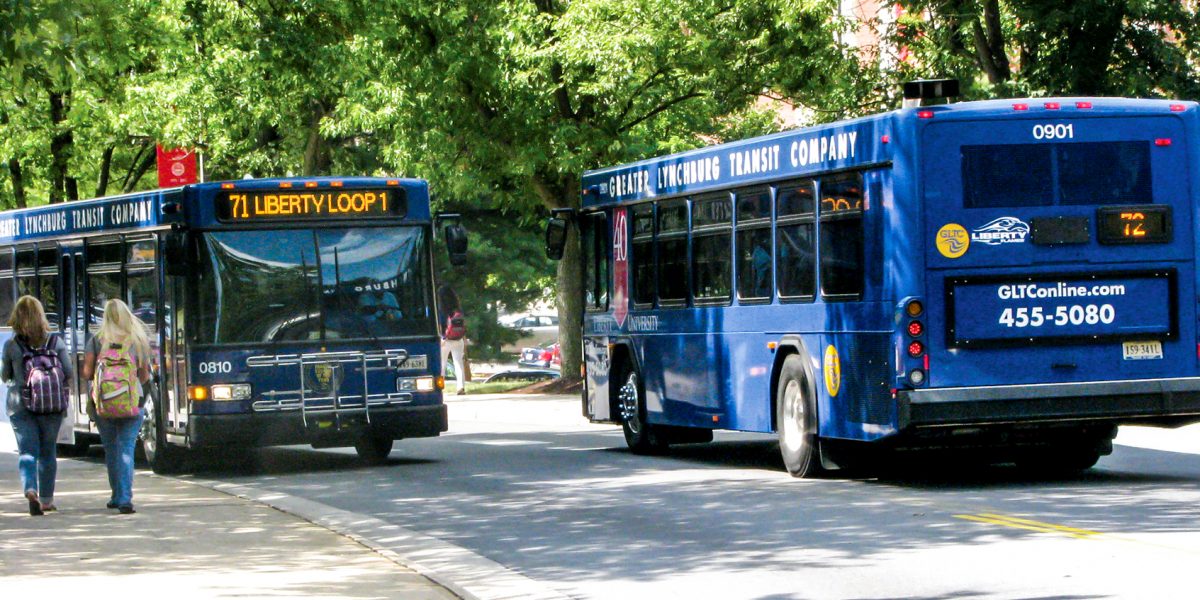 Director of Transit at Liberty University Theodore Sweet said that Liberty Transit Services decided to alter their bus services this semester to "better service the students."
With four buses on the 71 bus route now, the time frame for the 71 bus has become tighter to keep up with the increased demand for this campus-wide route. The 71 bus route travels around main campus and connects riders to the Green Hall bus stop.
The 70 Express bus route, which connected the DeMoss Hall bus stop to Green Hall, no longer exists this semester due to the close proximity of the 71 bus stop to most areas on campus, Sweet said.
The department dropped three buses since they no longer run the 70-bus route. A new change that resulted from this semester is that only Liberty-owned buses will service the students on campus, while Greater Lynchburg Transit Company (GLTC) buses serviced the students along with Liberty buses in years past.
Liberty continues to use GLTC for bus routes 90 and 91, which include stops off campus in the city of Lynchburg. Sweet said that the transition to using only Liberty-owned buses on campus was doable for Liberty because they already had enough in-house drivers.
The Transit Services staff expanded their on-demand ride service, which allows for students to use an app to request individual rides from a bus stop to any Liberty University facility that a bus route does not already service. Sweet said the enhanced ride service is what will affect students most this semester .