Liberty students practice their emergency skills during an aviation crash simulation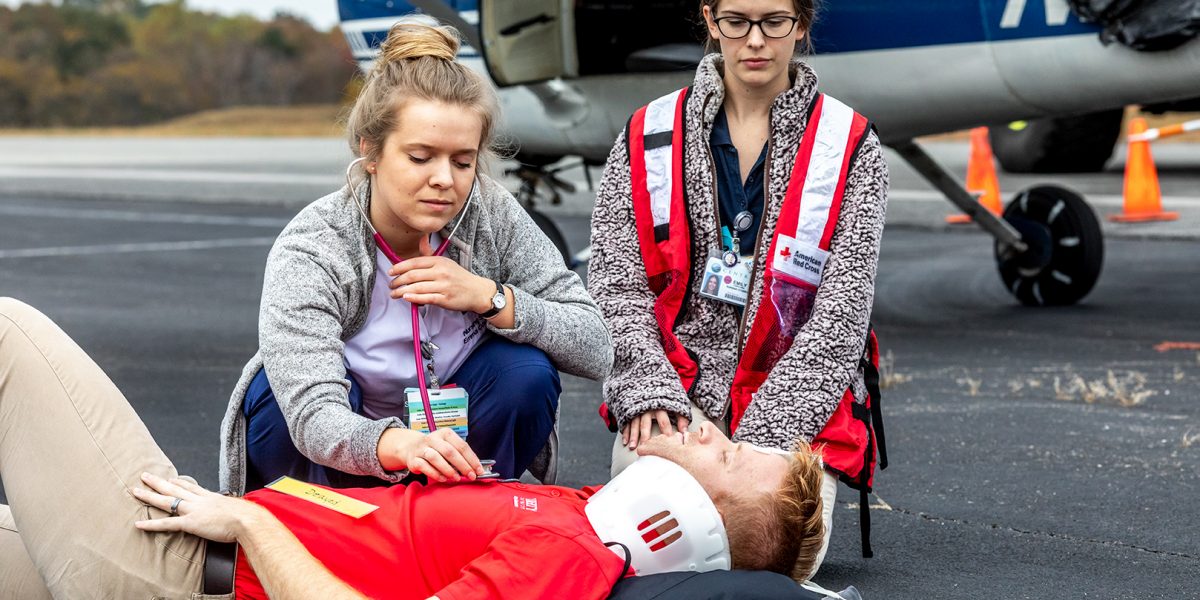 On Oct. 29 Liberty University held a simulation of an aviation crisis hosted at the Lynchburg Airport to give students a chance to practice responses in their respective majors.
Aviation, nursing, reporting and public relations all played a role as students simulated characters for roles in an aviation catastrophe by acting as spokespeople, airport and company officials, first responders and more. A focus was put on how the chain of command works in an emergency situation with both emergency responders and officials. This forced students into a place where their focus at Liberty is practiced with specificity in the simulation.
"There's only so much each individual can do in their role," Andrew Walton, the organizer of the event, said.
Walton said the event was an implementation of inter-professional education, acting as a way for the university to give students from multiple disciplines the chance to work together and enhance the learning experience for all involved.
The Lynchburg Regional Airport, airport police and fire and rescue workers all participated in the event to help simulate a real-world scenario and give students the chance to interact with professionals in their field of study.
This is the third annual aircraft crash simulation put on by Liberty, and every year new features are added and procedures changed based on debriefs covering how the event played out.