Profile: Senior field hockey goalie starts every game since freshman year
Many athletes have to scratch and claw for a starting spot, but this has not been the case for Liberty field hockey senior goalkeeper Allison Shaefer, who has started every game since her freshman year.
In her freshman season, Shaefer excelled, winning Big East Rookie of the Year and recording two shutouts. Although her freshman year was impressive, her confidence and performance has only grown during
her tenure at Liberty.
"I think one of my favorite things as a coach is watching the girls grow, even off the field," Head Coach Nikki Parsley-Blocker said. "The confidence she exudes now is not something she had as a freshman. She was a great player but watching her grow physically, mentally and spiritually as a person has been really cool to watch."
Shaefer knew something was special about Liberty when she first came to the campus in middle school for a field hockey camp. She said it was then that she knew where she wanted to go to college.
"(The) team was the biggest part of coming to Liberty – the girls acted like a family and they were really accepting right away even before I was committed," Shaefer said. "It was unlike anywhere else I visited."
Shaefer recalled the upperclassman writing her letters of encouragement when she first came to the team, and it made a large impact on her both as a person and as a player.
"All the incoming freshman respect the juniors and seniors and know that they have been through a lot," Shaefer said. "At the same time, the upperclassmen do a great job of showing the freshmen about how things are done and bringing them up to speed so we can hit the ground running for the start of the season."
Parsley-Blocker wants her players to expose their weaknesses to cultivate a stronger team dynamic. Shaefer has taken this principle to heart over the years.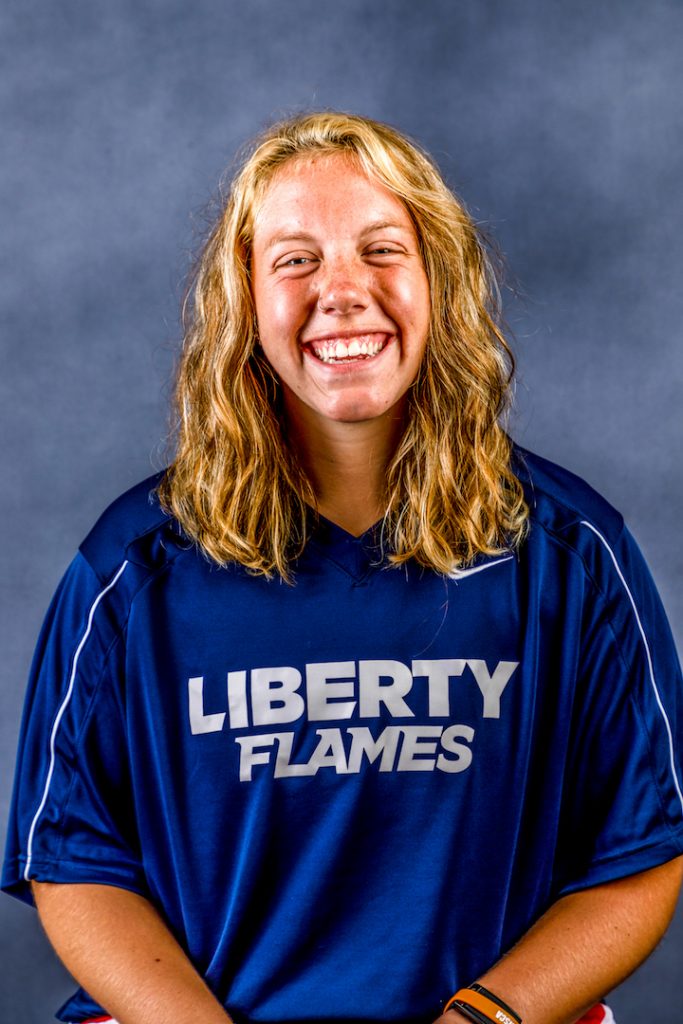 "One thing I really admire about her is her vulnerability – she is a real person, she is not going to be fake with anyone," Parsley-Blocker said. "She is able to confront problems that are in front of her because she confronts issues and that helps her to face things on the field."
Through any difficulty she has faced, Shaefer gives all the credit to God for helping her get through everything, and she believes that this has helped her to become an all-around better person and player.
In her time at Liberty Shaefer has seen herself grow in her faith and in academics. She graduated a year ahead last year with a degree in exercise science, and is currently in the master's program with hopes of becoming a professor one day.
"Outside of hockey, I have really seen myself grow a love for learning," Shaefer said. "I am realizing the more
I learn, the less I know."
Parsley-Blocker thinks highly of her senior goalie and has seen her become an athlete that helps the team in
whatever way she can.
"She is poised, she's a sweetheart, she is going to work at whatever you give her with all her heart," Parsley-Blocker said. "She is also caring, loving and she sacrifices herself for the good of other people."