Liberty men's soccer falls 2-0 to FGCU Eagles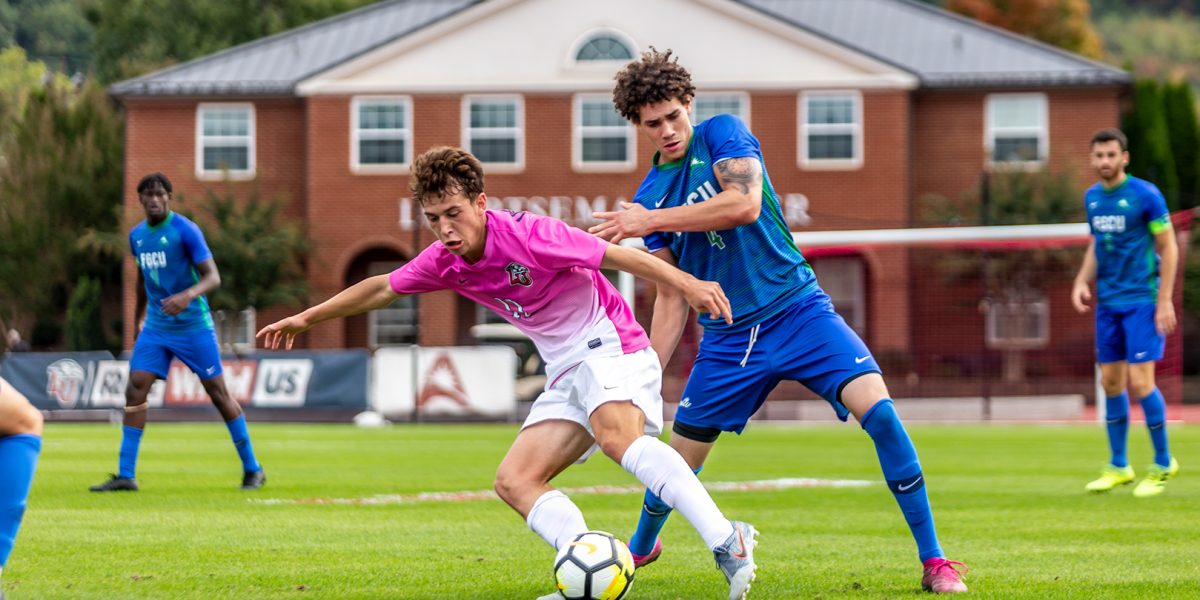 The Liberty Flames men's soccer team celebrated homecoming by honoring former Head Coach Jeff Alder and several Flames alumni at halftime, as well as through an alumni game earlier in the afternoon.
They did not, however, celebrate with a win. The Flames fell 2-0 to the Florida Gulf Coast Eagles Saturday, Oct. 19, after the Eagles put in two first-half goals, scoring after 3 minutes and adding a second in the 43rd minute, holding the Flames to just one shot in the second half.
FGCU outshot Liberty 10-5 over the course of the game, with Flames goalkeeper Danny Cordero making two saves and Eagles goalkeeper Connor Gavigan
making one.
The loss extended Liberty's losing streak to four games, their conference record slouching to a dismal 0-4 and their overall record to 4-10 with only three regular season games left before the ASUN championship tournament.
The Eagles, however, continued their undefeated conference run to a record of 3-0-1 and 6-6-2 overall, led by ASUN Player of the Week O'Vonte Mullings. Mullings notched his sixth and seventh goals of the season Saturday.
The Flames have three games left this season as they host USC Upstate Tuesday, Oct. 22, in their last nonconference game of the season, followed by an away match at Jacksonville before their final home game of the season when they host Lipscomb at 7 p.m. Saturday, Nov. 2. The ASUN quarterfinals will begin Friday, Nov. 8.