Thousands flock to campus to experience a day in the life of an LU student for the first of four College For A Weekend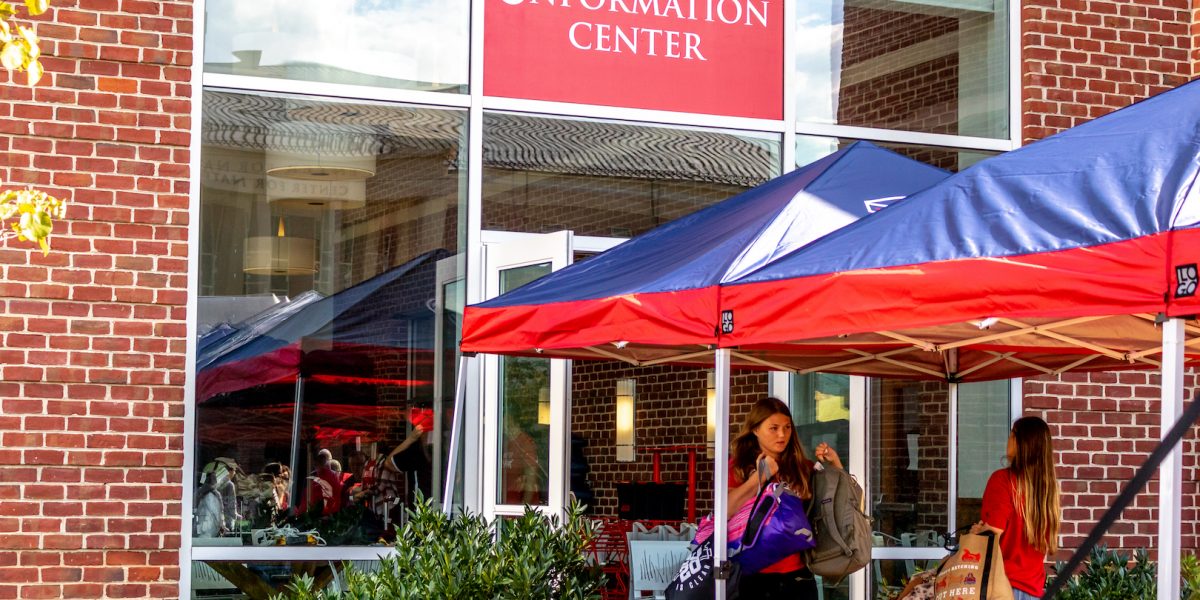 Come one, come all, it's time for fall CFAW. Leaves dance through the air, the Rot pulls out all the stops and buses and cars full of eager high schoolers ready to get a taste of college campus life flood the campus. 
That time of year has once again arrived. It is CFAW season. On Sep. 26, Liberty welcomed the first group of CFAW guests for the 2019-2020 school year. 
Before the students arrive, however, there are months of planning and coordinating to make the weekend a success and entice those students to join Flames Nation.
Twice a semester, Liberty hosts College For A Weekend, a time for potential students and their families to visit the campus, stay in dorms and have a taste of what campus life is like. CFAW participants are able to eat in the dining locations, attend concerts and games at the student rate and sit in on classes that interest them.
Such festivities do not come without organization and planning. In fact, according to Senior Director of Event and Guest Operations Stephanie Smart, CFAW planning begins six months to a year in advance. This means planning for the expected 2,600 parents and students that attended over the weekend. Of that number this past weekend, approximately 1,500 were students. 
The Admissions Resident Program works with Student Activities to plan events that showcase the experience of being a Liberty student. The two campus groups work together to plan around Liberty schedules and games, as well as the availability of bands that could come to campus.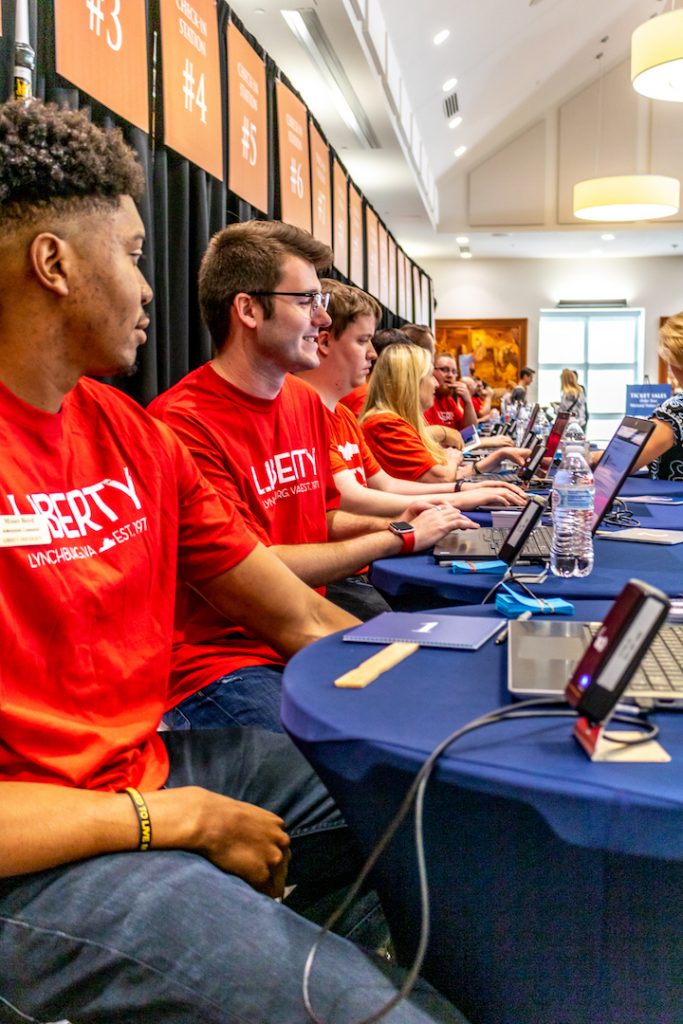 September's CFAW brought Brett Favre, former American NFL quarterback, to the Convocation stage Friday. That evening, students had the opportunity to attend a concert by Christian group Tenth Avenue North for a discounted student rate. Snowflex gave students and their families a taste of winter and let them take advantage of the ski, snowboarding and tubing offered.
Before students flooded the Vines Center for the Friday concert, however, Student Activities had to prepare the arena for the musical guests. Thursday night the Student Activities team prepared the green rooms for the musical talent. On Friday after Convocation, the team prepared the Vines Center for the
concert.
Gabrielle Cormier is an event lead with Student Activities. She helps orchestrate the events and makes sure they go smoothly. She said bigger bands make the cut for CFAW.
"We choose bigger bands for CFAW because we know the audience will be bigger, and it's a great way for people wanting to come to Liberty to say 'oh they bring these big bands,' and it's another way we can reach out to (attract) CFAW (students)," Cormier said.
Students are asked to host CFAW students in their dorm rooms. If they are hosts for two CFAW weekends, they are given vouchers for free pizza as a thank-you. Potential students are able to request specific housing on campus when they register for the weekend.
Cormier said hearing about Liberty is one thing, but staying there is another.
"You can learn all you want about Liberty, but until you're actually staying in a dorm or walking the sidewalks with the students or going to classes, you really don't know what Liberty is like," Cormier said.
Dean of Admissions Nina Shenkle said they have seen the impact CFAW has through conversations and testimonies they have heard after the weekends have
finished.
"We hear over and over again that students who do end up attending LU (come here) because of their experience at CFAW," Shenkle said. "We hope that sticks with them when they become freshmen and sophomores and then they will give back (to CFAW guests) because of the great experience that they had. It becomes kind of a legacy chain reaction type thing where we get to see many, many positive outcomes as a result of that."