Tenth Avenue North rocks out in the Vines Center at Liberty University Sep. 27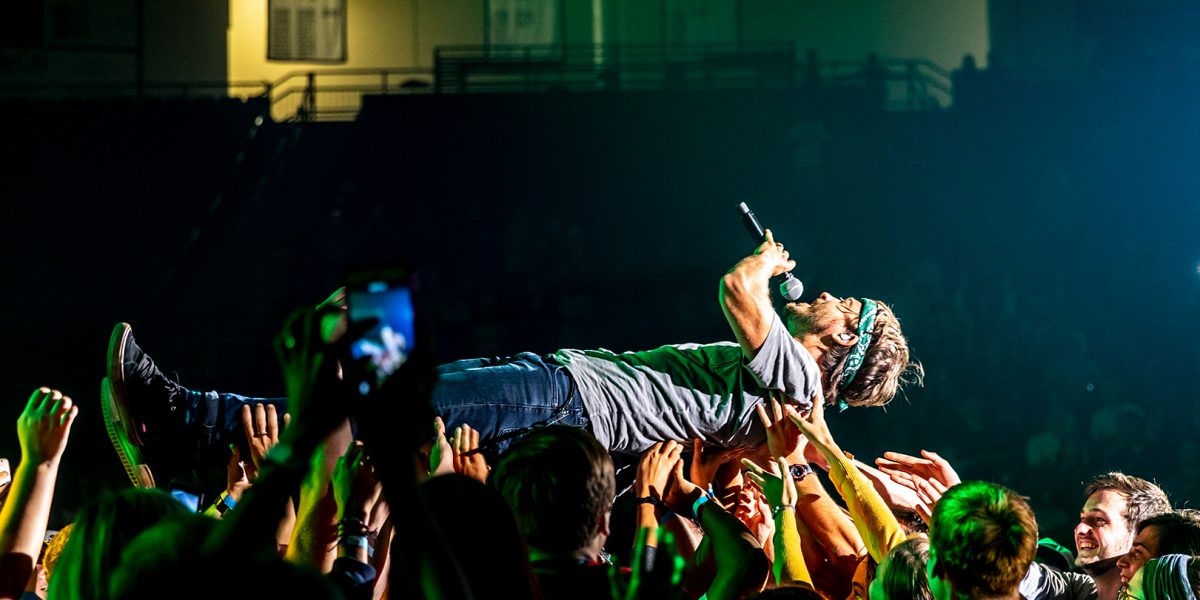 Tenth Avenue North performed under flashing lights in the Vines Center Friday evening as lead singer Mike Donehey told fans that they are more than their past and have been remade.
Student Activities hosted the American contemporary Christian music band Sep. 27, playing their hit singles and songs from their newest album, "No Shame."
The night started with an acoustic song from Donehey. As he strummed his guitar, audience members sung along to "By Your Side," one of the first songs Donehey wrote and one people wanted to hear again.
"I always wanted to open my own band," Donehey said.
Donehey told stories in between his three songs, lightening up the crowd with jokes and creating a relaxed atmosphere as he explained how he started playing music professionally.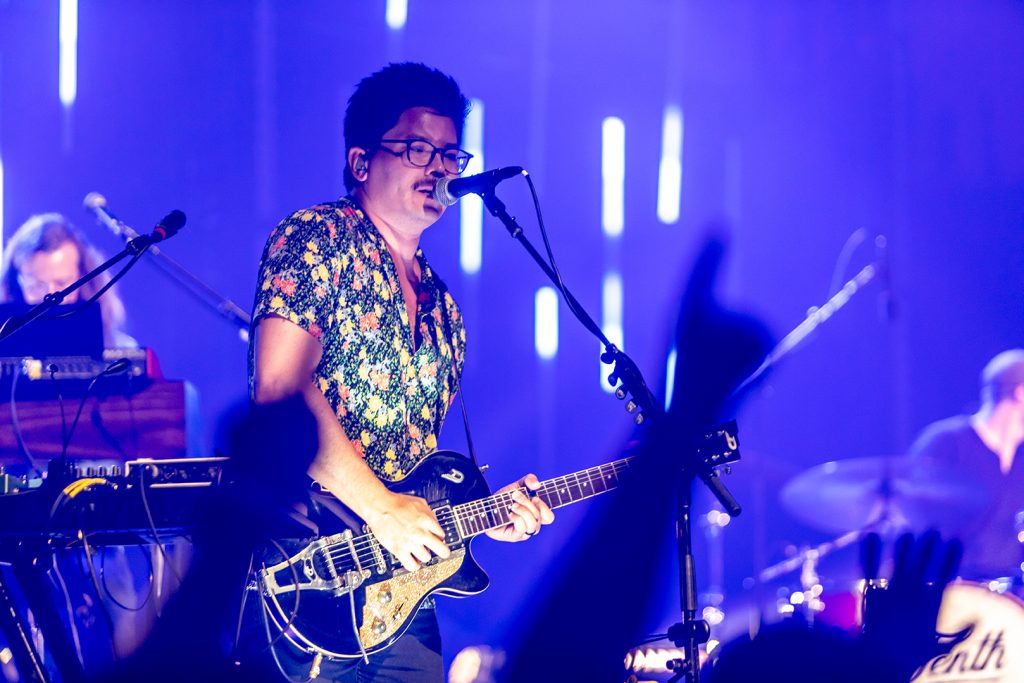 "I just liked singing, playing guitar and writing songs, and I asked, 'How can I do that in a way that actually helps people?'" Donehey said. "I just kept doing it until God told me to stop, and he hasn't told me to stop yet."
Donehey encouraged the audience to listen to God's voice instead of worrying about what next step they should take. The audience shouted "amen" as Donehey told the crowd God desires intimacy with them instead of just giving a blueprint for their lives.
Jonathan Ludwig, a senior studying digital media performance, said he has been a fan of Tenth Avenue North since he was in middle school.
"I love Mike Donehey's ministry and how the Spirit speaks through him and how he lets that out in song," Ludwig said. "I love it when he stops singing and just teaches, and I just get to learn from Mike."
After Donehey left the stage, the opening act Riley Clemmons jazzed up the crowd with her modern pop music, singing some of her newer singles "Free" and "Fought for Me." As she told her personal story, Clemmons shared with the crowd how God impacted her through a time of brokenness.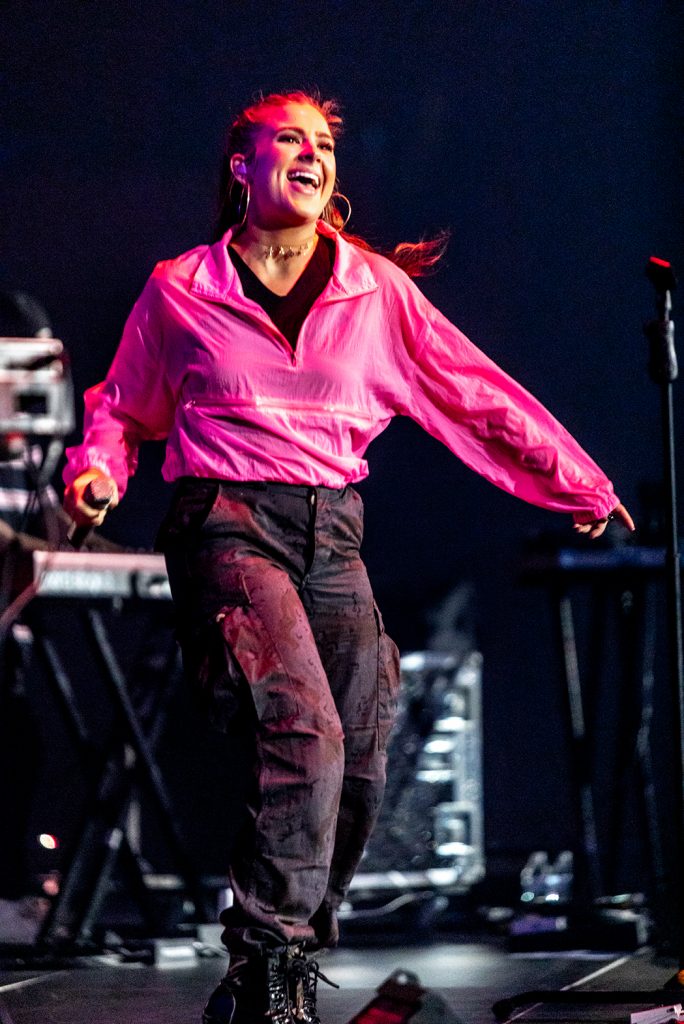 "I felt so ashamed and didn't know how to package it up and fix it and take it to God," Clemmons said, sharing how she felt during a dark season of her life.
As Tenth Avenue North made its way to the stage, fans filled up the floor and began cheering for the five-man band to begin. The band opened with "Heaven is Now" as blue lights beamed behind them.
Donehey had the crowd clapping and singing along to some of the band's older songs like "Strong Enough to Save" and invited them to bring out their weirdest dance moves as the band performed. In between songs, Donehey reminded the singing fans that God is not impressed by the accomplishments of life.
"You can't let this stage be how you view us, and you being off this stage can't be how I view you," Donehey said. "I got to learn the way my Father sees others, and he sees us as a whole bunch of treasure."
Donehey's performance was not limited to the stage as he rushed down the stairs and made his way up and down the rows of the Vines Center high-fiving
the audience as he sang. 
The band slowed down the pace with the song "Worn," holding the mic out to the crowd as they sung along. Donehey asked the audience to present their palms opened to the sky, showing their need for God's love. As the audience sang, Donehey said they needed to be reminded that they can actually be forgiven when they confess.
"You need to be reminded of how good our father is," Donehey said. "When we couldn't get our act together, he (God) came to us, which means you can't be too needy for him tonight."
As Tenth Avenue North wrapped up the show, the audience cheered for more, calling out for one more song. The band delivered with an encore performance, and Donehey crowd surfed through the audience that stood on the floor.