Renovations David's Place have converted it into a new workout facility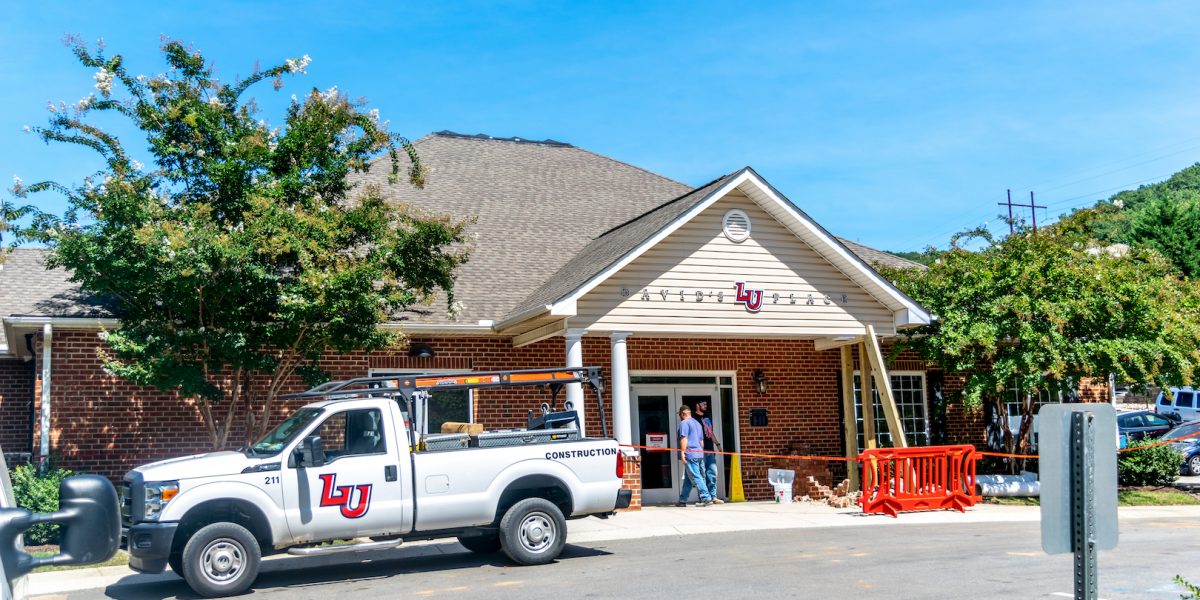 Students on East Campus, rejoice! A miniature LaHaye is now practically in your backyard.
Formerly known as the "Campus East Clubhouse," which served as a lounge and recreation area for students on East Campus, David's Place is now a fitness center that resembles LaHaye Recreation and Fitness Center on a smaller scale. The previous space housed lounge areas and a movie theater that students could reserve for personal use.
"(David's Place) will provide a convenient solution to those who live on East Campus and do not want to fight for parking spots after traveling to our LaHaye Recreation an Fitness Center," Sean Sealy, the associate director of facilities, said.
Students will still be able to swim in the outdoor pool or do a HIIT (high-intensity interval training) workout in the recently renovated gym area. The lounge area and movie theater were renovated into the new fully functioning gym.
"New flooring and lighting (have) been added, and new fitness equipment will be installed into the various interior spaces," Sealy said. "Equipment (includes), but is not limited to, power mills, rowers, barbells and plates, functional fitness rigs and aerobic exercise items."
Liberty has seen a need for more recreational fitness space as LaHaye Recreation and Fitness Center has become more crowded, especially during peak hours. Sealy hopes that David's Place will help shoulder some of the burden of foot traffic and crowds by allowing East Campus to have its own gym and pool.
"The completion of the David's Place fitness center will provide more overall recreational space to the LU student body," Sealy said. "This space will provide another outlet for this need."
In addition to new opportunities for students to workout individually, David's Place will offer group workout classes in the future.
"We will have the capability for a variety of group fitness classes in the future, including cycling," Sealy said.
The center also plans to change which classes they have on rotation each semester, so students will be able to sign up for a variety of fitness classes.
Renovations to the recreational center began in June and continued through the summer. They hope to finish renovations this fall.