Profile: Liberty sophomore transfer making a difference on the volleyball court
Coming from an SEC powerhouse to Liberty University puts sophomore Macy Phillips in the position of meeting her teammates for the first time while already being one of the most accomplished and respected players on the Liberty women's volleyball team.
Phillips transferred from the University of Florida, where she played 17 sets and made it to the NCAA Division I Women's Volleyball Championship final during her freshman year. As she transfers to Liberty University, Phillips brings leadership skills and a contagious passion for volleyball, something Head Coach Trevor Johnson has noticed throughout the beginning of the season.
"She's such a strong leader, and the girls respect that," Johnson said. "She loves coming to practice, and she has such a love for the game."
Phillips said that her team has been instrumental in helping her adjust to a new environment.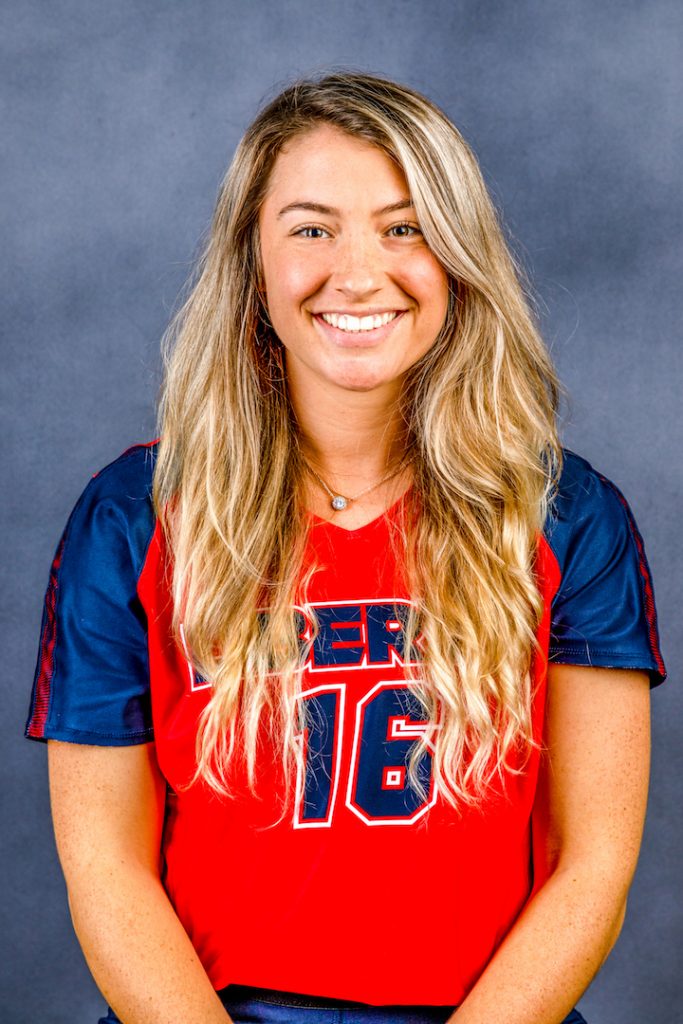 "It's been different," Phillips said. "It comes with different challenges and it's a different setting and atmosphere. The girls have made it a really good situation to be in as far as feeling welcomed, loved and accepted, and the coaches as well in just trying to make it as comfortable as possible." 
Johnson also said the culture at Liberty that her teammates has created for Phillips has helped her acclimate to the new team and be as successful as possible on the court. 
"In our environment and culture, she's been able to thrive," Johnson said. "She's just awesome to be around and shows the team how to be a college athlete."
The volleyball team has started its season 9-5, a sharp contrast to last season's record of 3-10. Phillips contributes the players' success to the competitive intensity and their insistence on playing hard every time they step on the court.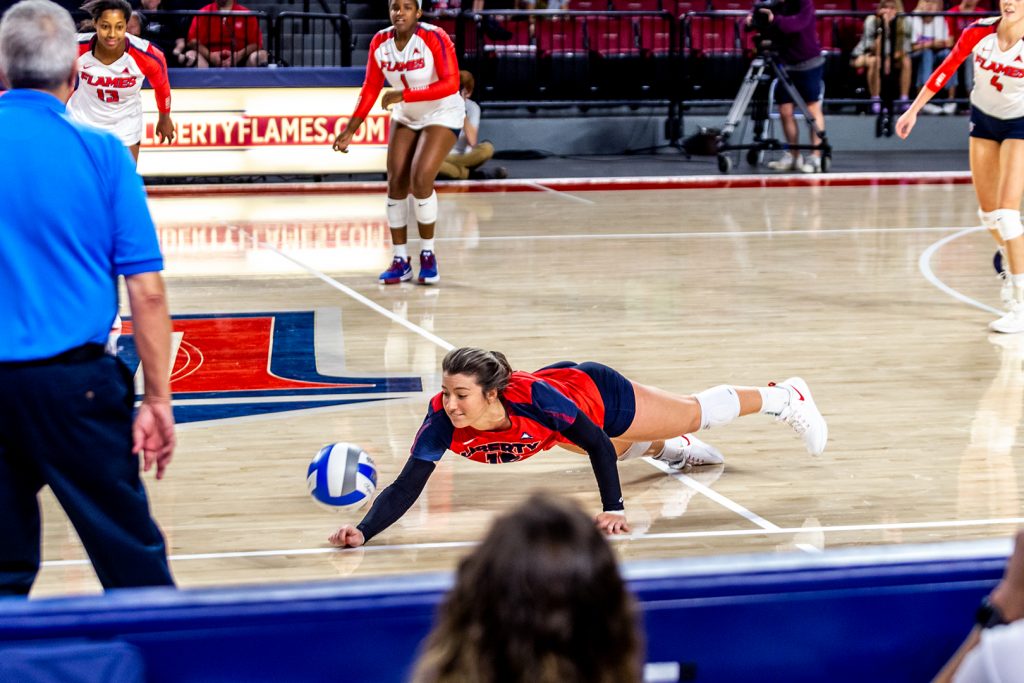 "It's been cool to see the intensity and competitiveness of the team," Phillips said. "I think we're on a really good track to hopefully win our conference. Everyone's just getting better every day." 
One difference from her former university Phillips has noticed during her time at Liberty is the importance placed on displaying God's glory through volleyball and the ability to freely profess Christ as the reason for playing the sport.
"The biggest difference, I think, is what we believe," Phillips said. "It's very much accepted here (that) the reason why we do what we do is because of Christ. … A lot of the girls have the same belief and are like-minded."
Phillips and the volleyball team will be at home in the Vines Center Friday, Oct. 11, at 5 p.m. when they host NJIT.