Opinion: Should churches arm their congregation?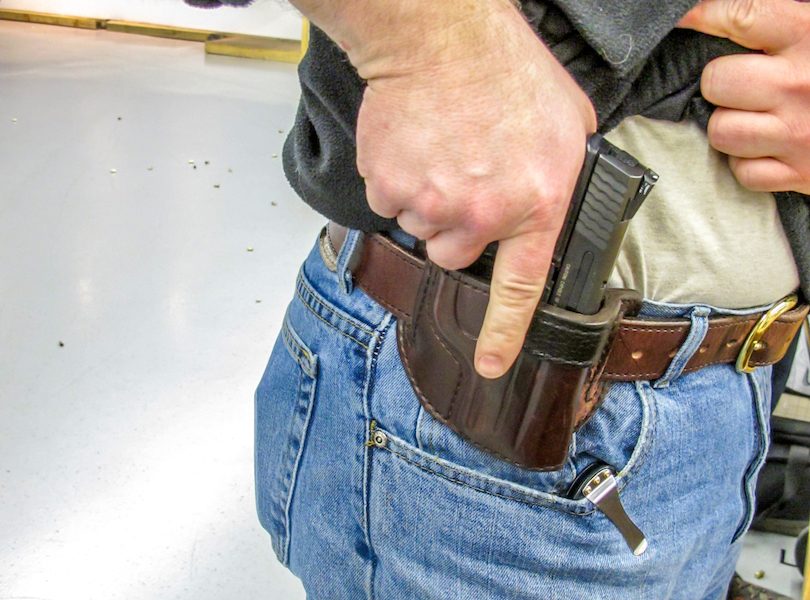 In some congregations, the pastor preaches with a gun on his hip.
Safety has become a prime concern for churchgoers and worshippers alike as they see their weekly religious practices become a prime target as mass shootings increasingly plague the nation. The Associated Press reported that
churches are choosing to arm themselves through extensive training. While some attendees feel comfortable with armed volunteers, others worry that their sanctuary will resemble an armed, exclusive meeting place. 
However, there are many details and liabilities that go into each different kind of security measure.
According to a sheriff's office in North Carolina, using a hired security guard service is the safest choice of security with the least liability. The sheriff's office argues that training volunteers or relying on an off-duty police officer in the congregation opens up the church to major lawsuit opportunities and insurance problems.
Unfortunately, not all churches can afford to hire security guards every week. That's why many have opted for extensive training for volunteers in their congregation. The trainings range in how intensive they are and how long they last, but each volunteer leaves the trainings as a licensed security guard.
Sheepdog Defense Group, an organization based in Texas, advertises these volunteer trainings, specializing in first aid, gun use, de-escalation techniques and tactical skills. Their course leaves the student as a licensed and insured security guard.
Unfortunately, security guards make the church look more like a membership-only country club rather than an inviting place of worship. An argument can be made that the trained volunteers would be inconspicuous and blend in to the pews with their families, but this cannot be guaranteed in every church.
While this has the potential to turn away newcomers, the possibility of having a small number of members who are prepared to lay down their life for the people around them outweighs the possible uneasiness held by a
certain group.
There is also concern surrounding how insurance companies will respond to these volunteers in the wake of a tragedy. Since it's a rather new program, not many insurance policies are willing to or able to provide coverage for these volunteers if they happen to injure or kill someone in an attack.
However, insurance agencies like Brotherhood Mutual, that specialize in their coverage of churches and campuses, are attempting to brainstorm new ways to protect their clients and how their clients can protect themselves. 
Brotherhood Mutual suggested turning inward towards church members to look for protection and security. While they don't explicitly suggest training volunteers as security detail, they do suggest taking precautions such as knowing who in the congregation is already trained for emergency situations, making the congregation aware of all exits in case of emergency and making sure church leadership is aware of all emergency protocol.
Keeping our places of worship safe is just another way we keep them sacred. Arming their own members is the most efficient and safe way to do so.