Mission House's new location reaches a new demographic with the same goal in mind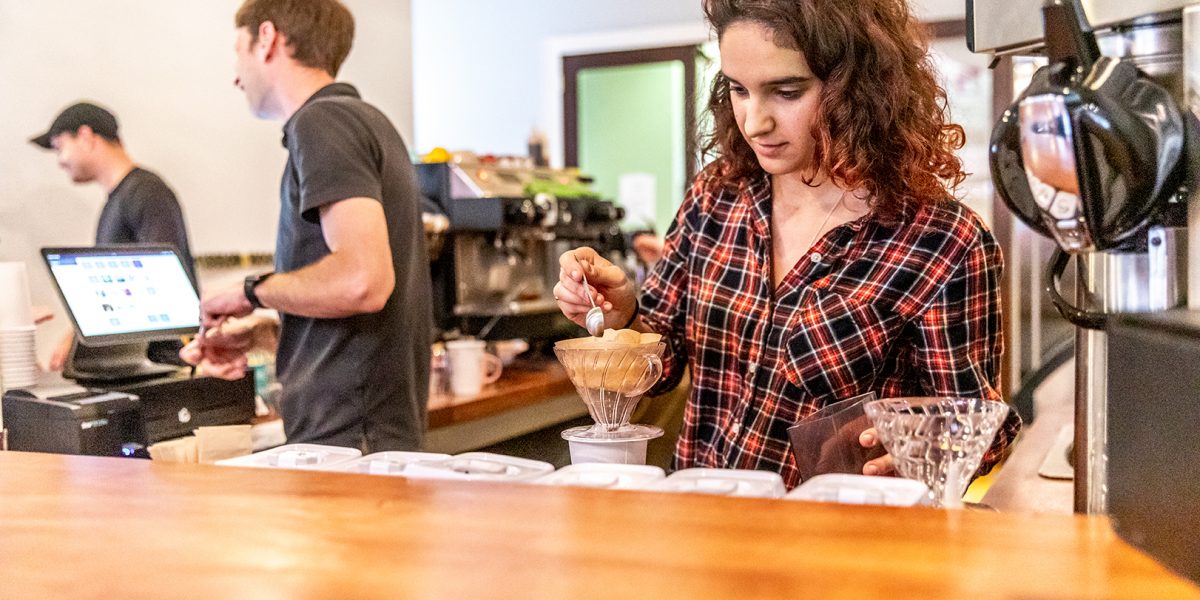 Many know Mission House Coffee as the quaint coffee shop at the River Ridge Mall. However, with a rise in popularity over the past year, Mission House Coffee has now expanded to a new location downtown. The new location is located at an ideal spot on Commerce Street with a welcoming front-sitting room and a spacious event area inbthe back. 
Tommy Clark, the owner of Mission House Coffee said he first had the idea for Mission House Coffee in Alabama.
"(My friend) took me this church which was also a coffee shop," Clark said. "I knew I wanted to do something just like that one day." 
Clark said that he first started with the location at the River Ridge Mall "just to get the idea up and running." He started it back in 2018 with his wife and saw significant success within the first year.
Due to this great success, Mission House Coffee decided to expand in both size and customer demographics.
"It's a lot different of a crowd downtown, but our mission stays the same," Clark said. "Mission House Coffee's goal is to provide excellent care and incredible service to customers from all walks of life. They want everyone who comes into the shop to feel welcome and served well. Not only this, but Mission House Coffee is committed to giving back locally.
The store is known for its partnership with local non-profit organizations and asks customers to round up their coffee total to the nearest dollar for donations to fund these local partnerships.
"Mission House Coffee wants to build awareness for the needs of Lynchburg," Clark said. "When the community succeeds, we all succeed,"
Clark not only believes this mission personally, but he has also showcased this through his actions. He said that one of the very first things that he did when settling in at the downtown location was go to White Hart to talk to the owner, Daniel Coco.
"White Hart is great," Clark said. "We do not see them as competition, but rather we have decided to partner with them."
Mission House Coffee takes this partnership very seriously. The business currently buys all of its espresso and coffee beans from the White Hart Cafe downtown. This mutually beneficial transaction not only benefits the two coffee shops, but also the Lynchburg community as a whole.
Mission House Coffee's current hours of operation are 7 a.m. to 7 p.m. on weekdays  and Saturdays and 11 a.m. to 7 p.m. on Sundays. Hours are subject to change based on the needs of the customers. Mission House Coffee is located at 722 Commerce St. in downtown Lynchburg.