Family-friendly audio convention Sonic-Con coming to Liberty University in March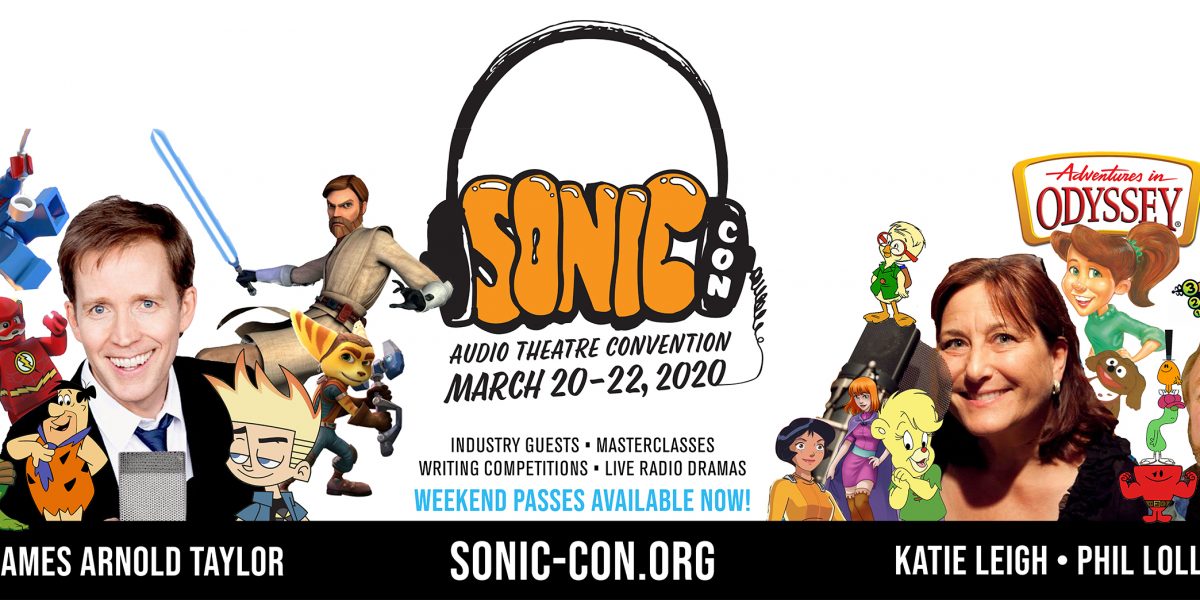 Sonic-Con, a one-of-a-kind audio convention, is coming to Liberty University March 20 – 22. Throughout the last year, the School of Visual and Performing Arts collaborated with the School of Communication and Digital Content to develop a convention of family-friendly audio theatre, which will be presented throughout the event.
Chris Nelson, an associate professor of theatre, got the idea from one of his fellow writers on Liberty University's own radio drama, "The Encounter."
"He had done a little preliminary research (and) said, 'There's really nothing out there,'" Nelson said. "Of course I didn't need another thing on my table – I'm pretty busy as it is – but I looked into it a little bit and thought that maybe I'll put out a little fleece here and see if this is something worth pursuing."
Nelson reached out to professionals in the industry and eventually landed on Katie Leigh, the voice of Connie Kendall from Adventures in Odyssey for over 30 years, and James Arnold Taylor, who voiced Obi-Wan Kenobi in Star Wars: The Clone Wars, as well as dozens of other popular children's shows.
Landing these two guests inspired Nelson and the two departments to run with the concept of a convention.
Since discovering the lack of conventions that focus on family-friendly radio shows and voiceover productions, Nelson decided it was time for Liberty University to shine by hosting Sonic-Con.
"You never know when you create something new whether people are going to respond to it," Nelson said. "I've been very pleased with the industry guests wanting to come and spend time."
With the guests booked, the next question for Nelson and his team was how to create a unique convention model. Throughout development, the focus of the convention was not on the fanbases and the consuming of radio drama entertainment, but rather on content creation.
On top of the master classes, exhibition hall and panels with guest speakers, Sonic-Con will be a place for those interested in the industry to have personal experiences with the radio drama production process from writing to performance.
"I can't do it without great students – I can't do it without students participating," Nelson said. "I want college students to come to this thing."
Attendees will be able to register for small-group talks with guests like Katie Leigh while younger guests will experience a live immersive experience of The Encounter's spin-off series called "The Scholar's House." With almost every aspect of audio production on display for those attending, attendees interested in audio production will get to experience firsthand all the work that goes into creating shows like "The Encounter," giving them a look inside the audio industry.
"Because it's a national convention, we're going to put a good foot forward here representing the school (and) the department, ultimately creating a niche within the industry for a place to go," Nelson said.
Early bird registration ($60 for adults, $50 for students, faculty and staff, $40 for teenagers and $30 for children) ends Oct. 15. Attendees can register at sonic-con.org.