Annual FACS Fashion Show theme announced at Designer Launch Party
Student designers will be making the outfits of their dreams at the 14th annual Family and Consumer Sciences (FACS) Fashion Show titled "Fashion Reimagined."
Designers gathered in the DeMoss Grand Lobby Friday, Sep. 20, to hear the anticipated reveal of the theme "Dreams" at the Designer Launch Party.
Jessica Suiter, a junior fashion merchandising major, is this year's director. Suiter chose sustainability to be a major component of the theme. Outfits made from recycled coffee cups and newspapers inspired Suiter's concept, and she encouraged designers to choose materials that can be recycled.
"We really want this to be promoting sustainability, because that's something that's really important to me starting out in the fashion department," Suiter said. "And just seeing how much of an impact clothing we wear has on the environment and (how the industry impacts) all the people … you don't really think about who is making the clothing that you're buying."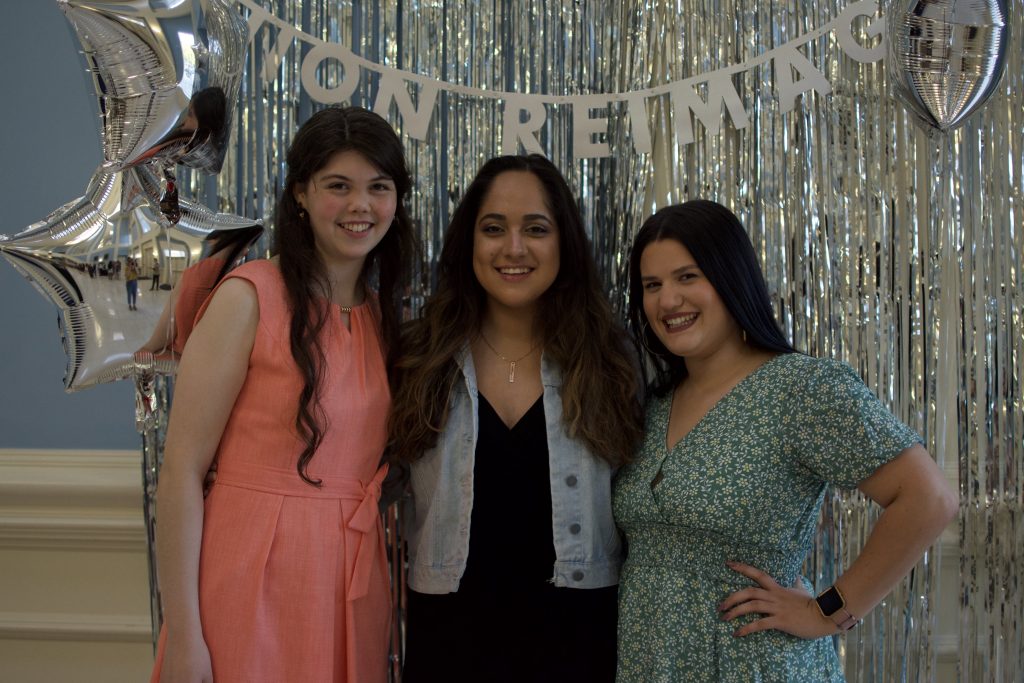 In past years, the Fashion Show has been held in the LaHaye Multipurpose Center. But this year, the Concert Hall will provide a more high-end feel for the event.
"We're really, really thankful that we're going to be able to utilize the grand entryway and different areas of the music hall," Suiter said. 
Fink's Jewelers and Consolidated Shoe Co. are sponsoring the show by providing accessories for models to wear with their outfits. Habitat for Humanity will be partnering with the show again this year, and a portion of the ticket sales will go toward the charity.
Students interested in modeling can attend model casting events Oct. 15 and Oct. 17 from 6-8 p.m. in DeMoss 1284.