Mickayla Green, Liberty University soccer player, combines quality defending with outspoken leadership
Senior defender Mickayla Green is entering her final year on Liberty's women's soccer team, and she has had to put in a lot of hard work to develop into the player she is today. As she has moved forward in her career at Liberty, her playstyle and her approach as a leader has changed.
Over the years, Green has learned to become a tough defender for the Flames, something Head Coach Lang Wedemeyer has noticed.
"(Green) is very tough and I think that her ability to tackle, slide and throw her body in front of balls make her a real gritty type of defender," Wedemeyer said.
However, Green was not always the aggressive defender she is today. This type of play was something that she had to work on during her Liberty experience.
"One of our core values is grit," Green said. "I feel like I have really developed, just how I go into tackles, being patient in the play, not overstepping and knowing when to step in and when to not."
As her playing style has shifted over the years, her role on the team has given her more confidence as a person as well as a player.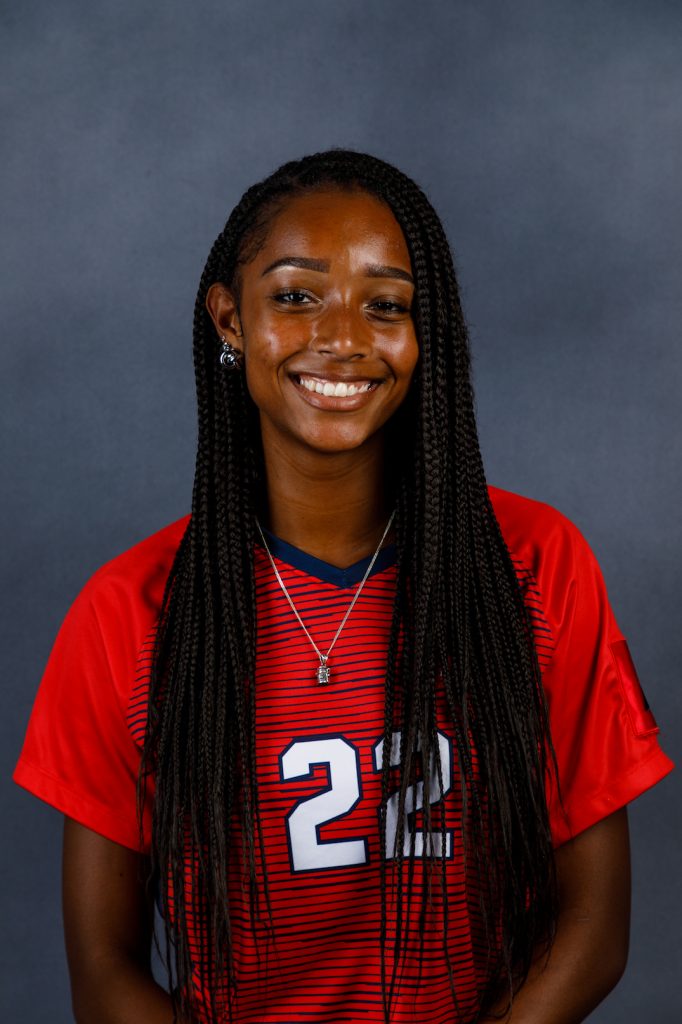 "I am generally a quiet person, but through the years as I got more comfortable with people and people were getting more comfortable with me, I have been able to talk to everyone and it has become easier for me to be that person people can come to or vice versa," Green said.
Wedemeyer has noticed that it has not just been her physicality that has changed, but also her mindset and her attitude toward the game.
"I think that she's matured from someone who came in with a lot of hopes and aspirations from an individual standpoint," Wedemeyer said. "I think she's grown through the program – she's become much more of a team player, and through that she has been able to lift her game up at the same time."
Looking back at her freshman year at Liberty, Green remembers how she looked up to some of the upperclassmen on the team. Now, she strives to set a good example for today's underclassmen.
"It is not about a full leadership role where you feel like you are above everyone," Green said. "It is about being someone that they know they can look up to and respect because they have gone through some of the same things that I have gone through."
As she faces her last year of eligibility, Green acknowledges she still has room
to learn.
"This year I am hoping that I can still develop because I'm at a good place, but I think that I can grow even more in my soccer IQ and decision making," Green said. "I also feel like we will grow as a team and that the team culture feels even better than it was last year because we already have a foundation and a basis as to what we want to go into for this year."