Lifeline event, "The Truth About Planned Parenthood," brings in former AG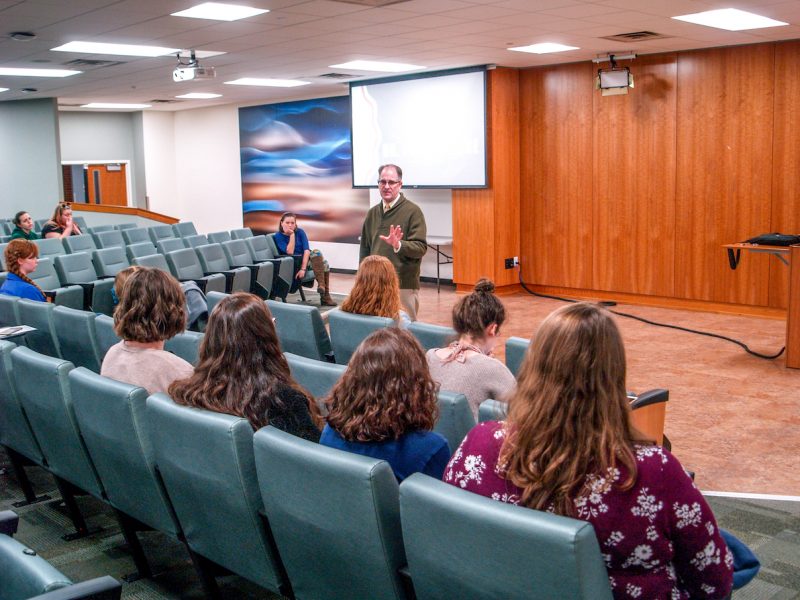 Lifeline, Liberty's pro-life club, hosted Dr. Philip Kline, at its "The Truth About Planned Parenthood" event March 18. Kline served as the attorney general of Kansas and spent years advocating for Kansas minors who were coerced into getting illegal abortions.
Kline, a current Liberty Law professor, discussed his 2004 investigation of Planned Parenthood and Dr. George Tiller, who advocated and performed late-term abortions. Tiller's clinic was the premier late-term abortion clinic in the nation.
Kline shared how his faith and his experience investigating Planned Parenthood have impacted his view of the pro-life movement
"The ground is level at the foot of the cross," Kline said. "I don't see Jesus Christ ranking sin. … I do not judge that person who got an abortion."
After becoming attorney general of Kansas, Kline heard the story of a 13-year-old girl who had undergone an abortion at a Planned Parenthood office after being impregnated by her father. Because Kline found that Planned Parenthood did not report the case as child rape, he felt prompted to begin an investigation.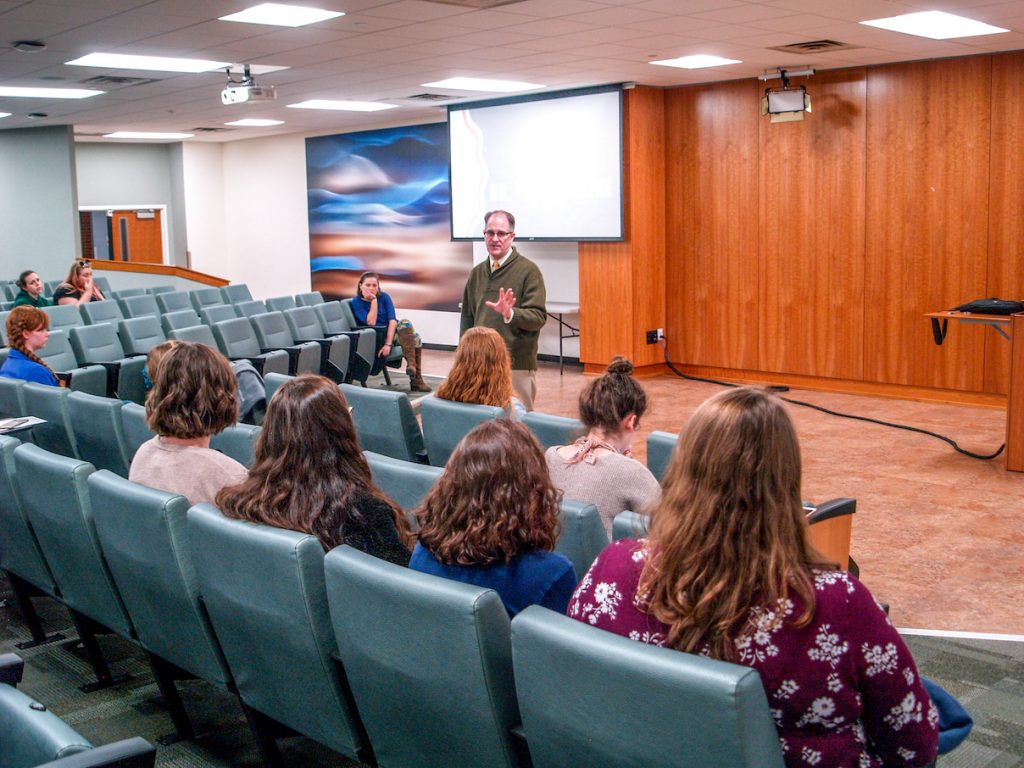 "Investigations are not done on Fox News," Kline said. "They're not done in Congress. They're done on the street talking to real people who have suffered."
Kline gathered evidence and found 166 cases of girls ages 9-14 receiving abortions from Tiller's abortion clinic in Wichita and the Planned Parenthood clinic in the Kansas City area. Of these 166 cases, only two were reported as "child rape." Kline believed Tiller had purposely ignored the child rape cases. 
"I can't imagine the shoes that some young women have walked in when they've been forced or coerced or decided to have an abortion, nor do I judge," Kline said.
Kline investigated Planned Parenthood and Tiller to see if they were neglecting to report the cases as child rape, putting young women at risk. He discussed with students at the Lifeline event the important aspects of an investigation and explained the danger of going after a billion-dollar corporation like Planned Parenthood.
"If you're going to get engaged in (fighting abortion), you're going to have those times when people look at you and refuse to understand your heart and why you're doing what you're doing," Kline said.
When Kline's investigation became public, he and his family were under attack from many members of the community. The FBI had to become involved for their protection.
Tiller, the abortion doctor Kline was investigating, was fatally shot in the head in 2009 while serving at his church. Tiller had previously been shot in the arms and survived his clinic being bombed.
Lifeline Club President Kyle Eisenhuth hosted Kline for the event so students could learn from Kline's investigation.
"If we don't know the truth about Planned Parenthood and abortion in general, we can be fooled," Eisenhuth said.
On April 16, Lifeline is hosting an event "Healing after abortion" in the Alumni Ballroom. Those interested in the event can RSVP at www.facebook.com/LULifeline.