Jerry Falwell Library prepares for their De-Stress events during finals week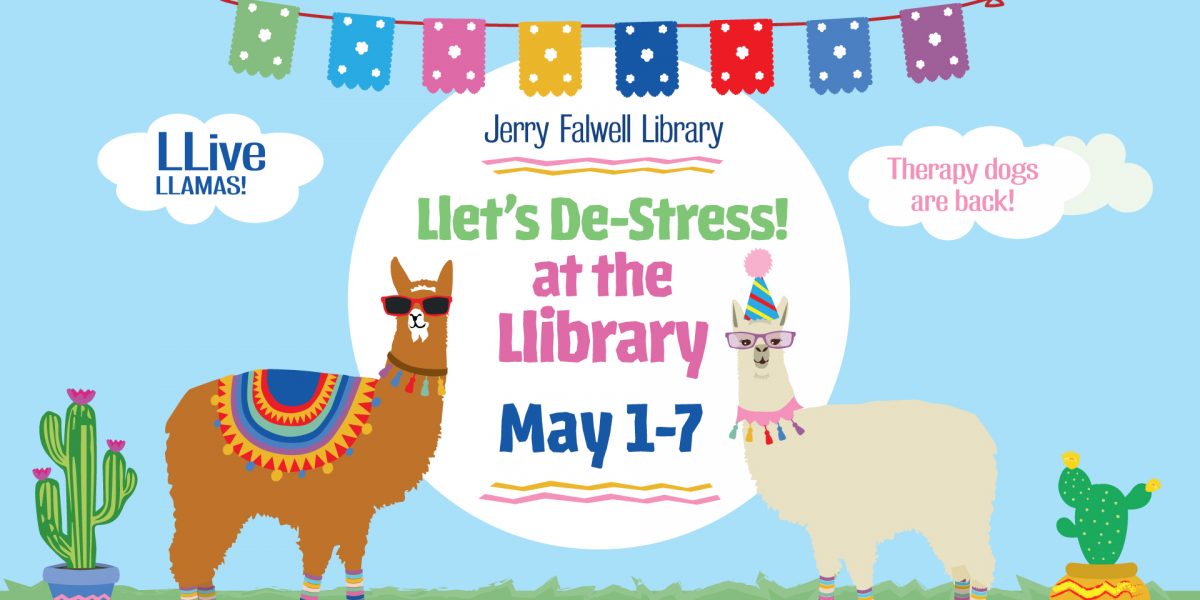 As finals week approaches, college stresses quickly creep up on students. To combat these stresses, the Jerry Falwell Library hosts a variety of De-Stress events throughout each concluding semester.
In 2014, the Jerry Falwell Library held its first De-Stress events during finals week. Created by Liberty's previous library dean Marcy Pride these events became a tradition throughout campus and have been provided to students every December and May as classes come to a close.
JoHannah Lowder, outreach librarian in the Jerry Falwell Library, said their De-Stress events start on the university's Reading Day. As students take a day off to prepare for finals, events occur every day and throughout the weekend until exams conclude and dorms close. 
Lowder said there are many all-day events that students can participate in. Students can be seen coloring in coloring books, putting together puzzles, and playing board games with friends. Most of these events take place indoors, and students are even provided secluded indoor spaces where they can relax on hammocks.
According to Lowder, the most popular event during De-Stress is therapy dog sessions. Students from all over campus highly anticipate therapy dogs coming to visit at the end of each semester.
"We work with local organizations to bring in certified therapy dogs for a couple of hours a few days each De-Stress week," Lowder said. "Students can stop by the library to snuggle a dog before getting back to their exams."
Brandy Kelly, a digital media and performance major, has attended De-Stress events each semester to hang around the therapy dogs provided. Kelly says pressure and stress from exams prevent her from doing well on them, so she enjoys the company and comfort these animals bring her while she feels overwhelmed.
"The reason why this is my favorite event is because I love animals," Kelly said. "It brings me a lot of relaxation just by playing with the dogs and helps me get back on track."
Another popular event that goes on at De-Stress is their craft table. For a few days at a scheduled time, students are able to "de-stress" by making various paper crafts. According to Lowder, this year the craft table will focus on a specific group of students.
"This year we will have a fun activity dedicated to our graduating seniors," Lowder said. "They will be able to decorate their graduation caps, along with regular crafts."
A few other activities that will be provided to students will include a selfie station, a candy guessing game, a roving snack cart and a llama petting zoo. Even Liberty University's IT department has joined the fun. Over the past few semesters, the IT department has brought its eX-tent house to the library, providing students with fun games and snacks.
According to Lowder, the scheduled events will be posted on the library's website as well as their social media platforms. With access to the online schedule, students are able to choose which events they want to participate in.
"Students are welcome to stop by anytime they need a study break during finals week," Lowder said. "A large number of students participate each year and express their appreciation for the much-needed opportunities to take a study break."
The event will start on Reading Day and continue through May 7. More information about activities can be found on the Jerry Falwell Library website.