Ben Perry, Liberty student, takes his harmonica skills from novice to expert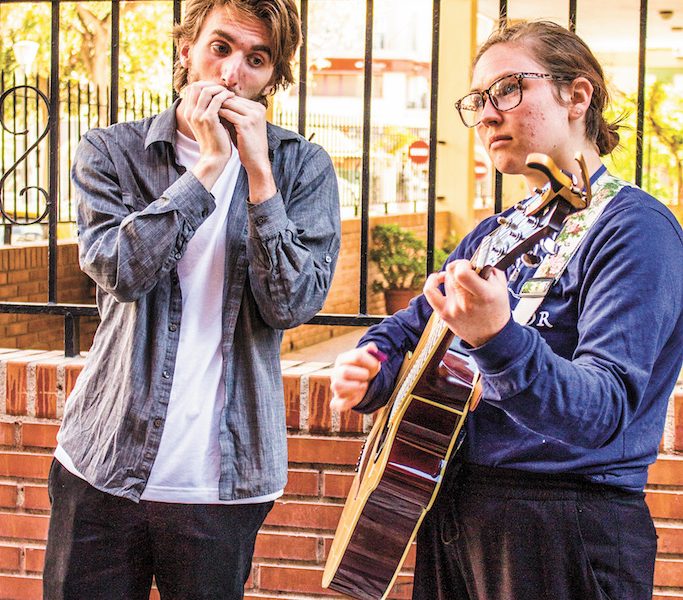 Ben Perry went from novice to No. 6 harmonica player under 21 years old in the United States in less than two years.
Perry, a junior theater performance major at Liberty University, nonchalantly but thoughtfully described his journey to harmonica fame.
During his senior year of high school, Perry read an article that said one of elderly people's biggest regrets was that they never learned to play an instrument.
Perry determined that he would be different.
"I decided to pick up the harmonica because I thought it would be easy and it turned out that it wasn't easy at all, but by that point, I was determined to stick with it and learn something," Perry said.
Perry described his first harmonica as a toy and said he quickly became frustrated when he was unable to play harder songs. A little while later, he upgraded and instantly knew the difference.
"Don't buy the three (harmonicas) for $10," Perry said laughing.
Initially Perry started learning on his own through watching YouTube videos but eventually hit a wall where he needed external feedback. He contacted Liam Ward from Oxford, England, who tutored Perry for about a month, guiding him past the first roadblock.
Now Perry has returned to teaching himself, listening to professionals and emulating their style. When he is out of school, Perry typically practices for 30 minutes a day. However, during the school year, he does not have much time.
"It might honestly just be 10 minutes of canoodling," Perry said.
Ward was a huge inspiration for Perry as well as James Conway, a Chicago-based Irish blues player. Perry admires Conway's ability to create a new level of harmonic art. Another takeaway Perry learned from Conway was how to do a tongue split where the tongue goes between two notes and creates an octave.
"Gosh. Your lips and your tongue are going to get tired," Perry said, describing the challenge of playing the instrument.
In 2018, Perry traveled to St. Louis, Missouri, for the Society for the Preservation and Advancement of the Harmonica (SPAH) convention. Of the 500 members, the majority are older men. Each year, the society offers a youth scholarship to bring in more young people and keep the instrument's legacy alive.
There in St. Louis, Perry competed for the Rose Bush Award, which is given out to the top six players for the year who are under 21 years old. Perry won sixth place.
Although it could have been intimidating, Perry said he was shocked by the
welcoming, relaxed atmosphere.
"You are meeting people who have toured the world in regards to their playing abilities, and yet they were down-to-earth people who just wanted to sit and talk and maybe teach you some stuff," Perry said.
Most of the men came from the Midwest, and Perry said he enjoyed the variety of personalities and characters present and the chance to evangelize.
"You have your old-school country that is kind of like civil religion, then you have a bunch of gospel players that are kind of your fire-thumping Baptist-style preachers, and then you've got a lot of your newer crowd with soul, jazz, funk – that sort of thing – and rock 'n' roll who don't sort of believe in anything. So it is interesting to be able to talk to all of those kinds of people and hear where they are spiritually," Perry said.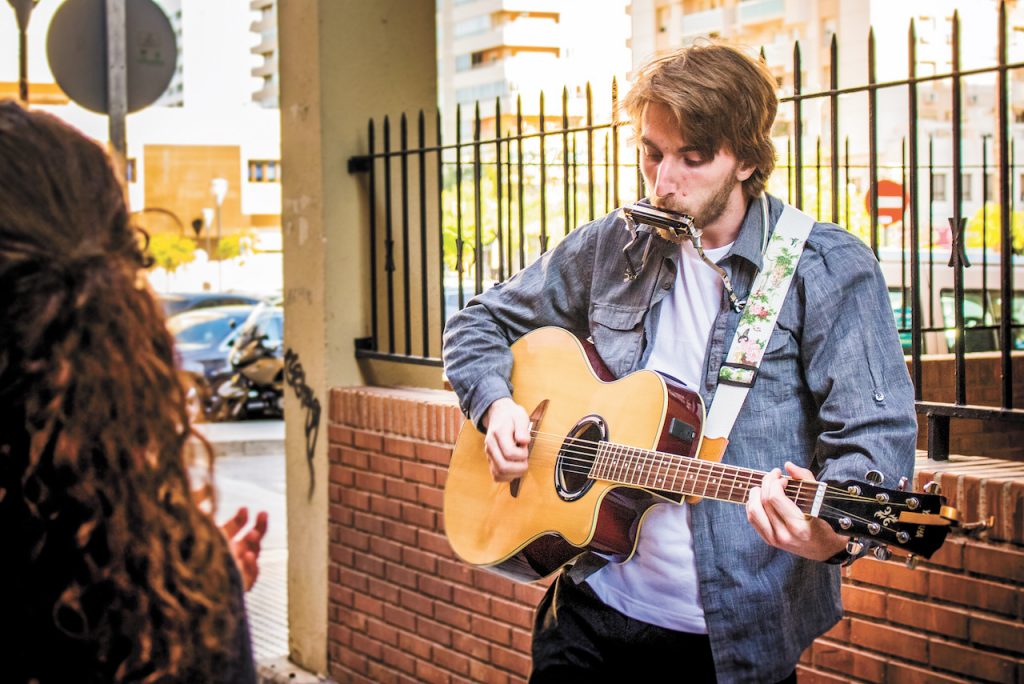 Although all the members were very different, Perry found that music was the universal theme that connected everyone.
Perry's favorite part of playing harmonica is its bluesy wail and the instrument's size. Because it can fit in his pocket, Perry can pull it out and play wherever he goes.
"It is something you don't normally hear, so most of the time you will bring people so much joy when you do play it that it is just fun to see everyone else's face light up, especially when they are having a horrible day," Perry said.
Perry said it has been an interesting evangelism opportunity and allowed him to meet people he would not have met otherwise who are all searching for the gospel.
"If there is one thing I've learned, it is that God never gives you a skill for just one thing," Perry said. "I was thinking about it and how weird it is that I picked up this skill just to be able to give harmonicas to kids in Spain or just go to this conference. But it continually crops up over and over again in places where it can be used for his glory."
Looking forward, Perry has no idea where his harmonica will take him. He hopes to improve his skills playing harmonica and guitar simultaneously to where he can play both comfortably without thinking.
"Always find at least one hobby that you can stick to and persevere in, which for some reason for me was harmonica," Perry said. "Pretty much anything else whenever I look at it, I see it as a time-sucker and it is easy to get discouraged, but then I have to say that I spent so many hours in this area and can show a trajectory upwards. It helps to have something like that where I can see that I was faithful in this, and there were huge benefits."