The Health Center raises awareness during National Eating Disorder Awareness Week
At some point in their lives, 20 million women and 10 million men in America will struggle with an eating disorder, according to the National Eating Disorders Association (NEDA).
Dr. Keith Anderson, the executive director of Student Health and Wellness Initiatives at Liberty University, and his team know that eating disorders are a national epidemic. They worked to provide students with opportunities to learn more about eating disorders during National Eating Disorder Awareness Week, Feb. 25 – March 1.
Anderson hopes that through raising awareness about eating disorders, students will be able to identify their own health needs and learn how to advocate for others who are struggling.
"I want our students to be equipped with the latest and greatest techniques, information and maybe even inspiration through the Word of God to help them build habits today that (will) help them in the future," Anderson said.
Throughout the week, the Health Center had tabling events in the Montview Student Union where students could pick up flyers and ask questions to Health Center representatives. Television screens in the Montview Student Union and in the surrounding dining areas showed positive messages relating to Eating Disorder Awareness with sayings promoting positive body image, like "Positive over Negative."
The Health Center hosted the keynote event of the week, "Challenges to Loving Your Body," Tuesday, Feb. 26 in the School of Divinity.
The event presented a panel of eight professionals from various departments, including representatives from LU Serve, the Office of Equity and Inclusion, Counseling Services and Fitness Training Services.
Anderson moderated the event, presenting an array of audience-submitted questions to the panel. The panel answered questions regarding the physical effects of eating disorders, how to prompt mindset change about body image and how to help people move into positive change.
Chair of Behavior Health for the College of Osteopathic Medicine Dr. Linda S. Mintle shared her perspective on a number of the questions asked by the audience. With her extensive experience working with eating disorder patients, developing diagnoses and executing treatment, she had information to offer students, regarding not only the mental side of eating disorders, but also the physiological effects.
"One of the reasons it feels so devastating to the person is (they're) having a lot of physical problems along with everything else that's going on," Mintle said. "You have hair loss and brittleness, your skin changes — there (are) a lot of different (symptoms)."
Panel participant Quan McLaurin, the associate director of student engagement for the Office of Equity and Inclusion, shared with audience members the effects of his own struggle with an eating disorder. McLaurin shared that when he was in high school, he struggled with anorexia. Along with the physical challenges that came with his diagnosis, McLaurin shared his struggle of being a man with an eating disorder.
"It's hard to explain at times what can go through your mind when you feel like your image just doesn't align with what you think it should," McLaurin said.
Athletic Counselor Neil Binette counsels a number of students in the Liberty Athletics program and shared that eating disorders can affect everyone: males, females and even Division I athletes. Binette further emphasized the stigma men can face when it comes to battling an eating disorder.
"Especially as men, (eating disorders) can be a very isolating thing," Binette said.
Many of the panelists also touched on the spiritual battle associated with eating disorders and body image issues. Director of LU Shepherd Timothy Griffin reminded audience members about the negative way society can make individuals feel and the importance of looking to God's Word for guidance.
"Scripture has told us we have been fearfully and wonderfully made," Griffin said. "Scripture has told us we are God's masterpiece. … If we can impart that knowledge, (and) we can impart that message to people that are dealing with anything, I think that helps to begin to fight the battle."
Within the final questions, panelists shared their thoughts on prompting mindset change and advocating for others. A number of the panelists shared different views on shifting to a body positive mindset, including counselor Emily Budowanec from Liberty Counseling Services.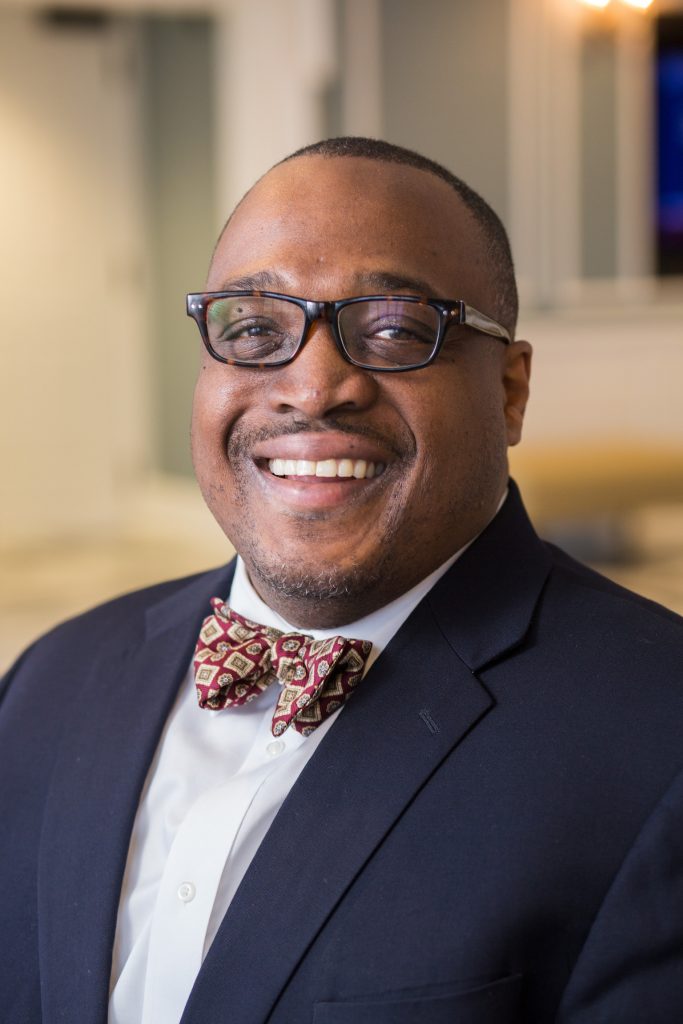 "Expectations are usually more from us than they are from God," Budowanec said. "Half of the expectations I put on myself are just from me, and they are expectations that God never gave to me. God only asks that I be human."
To close the discussion, the panelists reminded students of the resources available for those who may be struggling with an eating disorder. Students in need of assistance can visit physicians at the Health Center, submit a referral to the CARE team within the Speak Up initiative and visit counseling services on campus.
In her parting thoughts, which prompted the end of the panel discussion, Mintle shared a final message of hope with the students and encouraged the audience that eating disorders can be overcome.
"It's really hard to find a new view of yourself, but again, none of this is hopeless," Mintle said. "There's always hope; you can always get better. There's always a way of escape, and that's what God says."