National Survey of Student Engagement to help Liberty continue to improve its programs

Liberty University seniors and first-year students have a chance to win one of 70 prizes by completing the National Survey of Student Engagement, which helps Liberty continue to improve its programs.
The survey is open to first-year students and seniors earning a bachelor's degree. Students who complete the survey by March 11 will be entered in a prize drawing, which includes iPads, Walmart gift cards, Liberty T-shirts and Liberty hoodies. The drawing is subject to the official rules, available on the Office of Institutional Effectiveness's website.
Elicia Charlesworth, director of analytics for Liberty's Office of Institutional Effectiveness (OIE), said the survey will help them understand how students' activities affect successful outcomes, such as GPA, graduation and retention rate.
"(The survey) gives us an idea of how students are spending their time in those activities that contribute to success," Charlesworth said.
Liberty participates in the NSSE once every three years; OIE administers both Liberty and national surveys other years. These surveys include the Student Satisfaction Inventory, the Priorities Survey for Online Learners, Assessment Day surveys and others. Charlesworth said they try to space out these surveys, so students do not become overwhelmed.
"We understand that a student's time is valuable and is under great demand by several different competing areas," Charlesworth said.
The survey is also used to compare how well Liberty is doing compared to other schools, and they choose those schools based on the type of report they are getting.
Charlesworth said around 400 to 500 schools usually participate in the NSSE each year, and the results can help Liberty see where they need to improve. These changes may address areas inside the classroom, such as academic departments and students' interaction with faculty, or outside the classroom.
While many people are wary of surveys because of privacy concerns, Charlesworth explained the OIE does not look at individual responses.
"We're not looking at what Jane Smith is (doing)," Charlesworth said. "We're looking at the grouping of students."
Additionally, students have the option of selecting "prefer not to answer" on some questions.
Because of the three-year cycle, many students will not take the NSSE.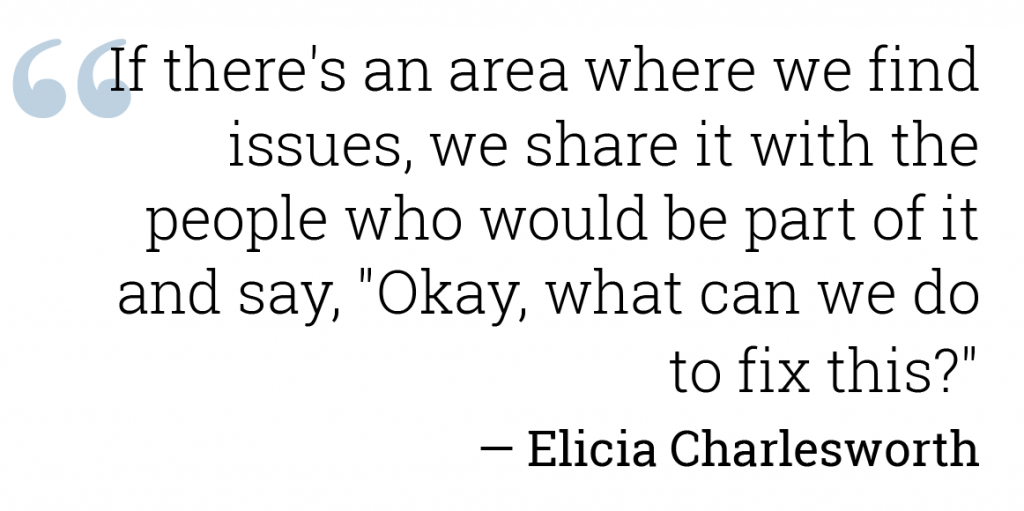 This year, the OIE sent the survey to more than 24,000 eligible Liberty students. In past years, the OIE has gotten about a 25 to 50 percent response rate. Charlesworth hopes students will participate in the survey to help Liberty become better.
"If there's an area where we find issues, we share it with the departments who would be part of it and say, 'Okay, what can we do to fix this?'" Charlesworth said. "And that's really (for) a lot of surveys we do, that's one of the main goals is how we can be better."
More information about the NSSE can be found at nsse.indiana.edu/html/
about.cfm/.
The OIE will also be assisting both academic and non-academic departments on Assessment Day April 3, 2019, where students will have the opportunity to participate in their program assessments in the morning and non-academic surveys and focus groups in the afternoon. Participants in the non-academic assessments will be entered in prize drawings.