Opinion: Jim Acosta was disrespectful toward President Donald Trump, but he should keep his White House press pass

CNN's Chief White House Correspondent Jim Acosta returned to the White House Nov. 16 after U.S. District Court Judge Timothy Kelly, a Trump appointee, ruled that Acosta's Fifth Amendment right to due process had been violated.
On Wednesday, Nov. 7, one day after the 2018 midterm elections, Acosta's White House credentials were suspended after a confrontational encounter between Acosta and President Donald Trump. Although Acosta demonstrated overtly rude behavior during the post-election press conference, his suspension was not justified.
During the conference, Acosta argued with Trump after the president told him to sit down and give up the microphone. This conflict was prompted by Trump saying Acosta was a "rude, terrible person," and that he should not be working for CNN, in response to Acosta's initial question.
Acosta initiated the conflict by challenging Trump's opinion on the migrant caravan — a movement Trump called "an invasion."
"The caravan was not an invasion," Acosta said, blurting his opinion before asking the president why he demonized immigrants. He continued to argue for roughly two minutes and even refused to release the microphone when an intern tried to intervene.
Acosta's behavior prompted the White House to revoke his press pass, but according to USA Today, the White House suspended his press badge without explanation or a chance for CNN to appeal the decision.
Since the White House lacked clear documentation detailing reporters' behavioral guidelines, the court ruled that the White House had no lawful basis to suspend the CNN reporter. However, in the wake of the confrontation, the Trump administration drafted reporter regulations, according to USA Today.
Acosta won the legal battle, and rightfully so. The White House condemned Acosta before implementing due process, a procedure championed by Republicans during the Kavanaugh confrontation.
Acosta's job is to report on the White House, not argue with the president. Whenever journalists enter White House press conferences, opinions and political motives should remain at the door. To the same tune, the Trump administration needs to safeguard due process before jumping to conclusions.
Both sides made mistakes. Acosta generated unnecessary conflict, and the White House retaliated inappropriately.
Despite the division between the White House and the press, harmony between journalists and politicians is still possible. Hopefully the newly implemented rules and regulations will bridge the polarization and help both sides execute their jobs properly. The written regulations, according to Press Secretary Sarah Sanders, will be to ensure orderly press conferences and maintain decorum in the White House.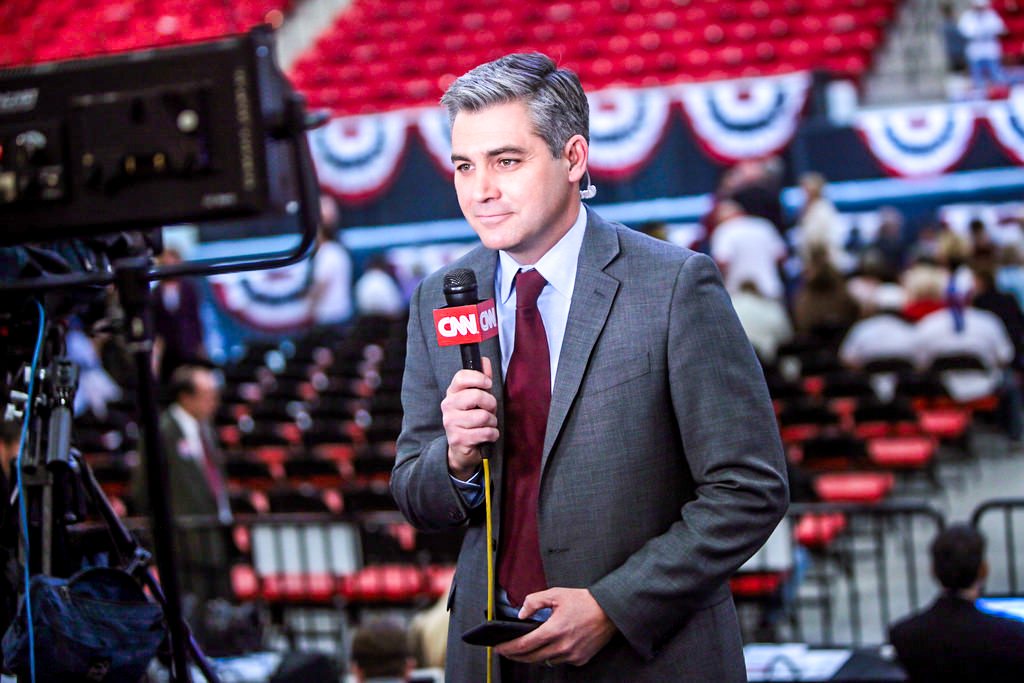 Trump's frustration, however, is justified.
Since becoming president, Trump has endured incredible media bias. Too often during press conferences, reporters act like gladiators fighting in a coliseum instead of executing their honorable profession.
During a press conference in June, Acosta asked Sanders "where does it say in the Bible that it's moral to take children away from their mothers?"
This was not an unprompted question. Prior to the press conference in June, then Attorney General Jeff Sessions made a comment about how enforcing the law was a biblical principle.
Intending to corner Sanders into a wall of moral shame, Acosta twisted the issue and framed his question to which there was no easy answer.
Another reporter, Brian Karem of CNN, followed up with heated tonality.
"Come on, Sarah, you're a parent. Don't you have any empathy for what these people are going through? They have less than you do! These people have nothing … They come to the border with nothing, and you throw them in cages." He partnered these statements with a jabbing finger. His tone clearly exposed his intentions: to disagree and argue.
This activity sadly occurs too often, but the Trump administration must embrace the meager, bias coverage. It must also follow due process when necessary — an action it failed to implement early in November.