SGA opens doors for exchange of ideas, encourages DIRT talk attendance
Recent events regarding race relations on the campus of Liberty University caught the attention of the Student Government Association (SGA) and prompted student body leaders to host an open discussion for students to voice their concerns.
The student-led discussion was titled "The Deeper Issue: An Open Discussion on Race Relations at Liberty," and took place in an SGA conference room in the Montview Student Office. About 30 students gathered to participate in the discussion.
Junior Lydia Elrod, SGA's director of recruitment, opened the discussion with the parable of the Good Samaritan, explaining that the Samaritan did not question whether the beaten traveler's pain was "legitimate" before providing help and compassion. Elrod said she wanted discussions during the meeting to mirror the character of the Good Samaritan and center on practical solutions to the problem.
"We titled this 'The Deeper Issue' because we felt as though some things on campus are really left unsaid," Elrod said.
Elrod briefly addressed the peaceful protest that occurred on Liberty's campus Oct. 31, which was related to racism. As a result of the protest, Elrod explained, SGA recognized there were likely some underlying sentiments regarding race relations at Liberty that needed to be addressed among members of the student body.
Elrod opened the floor for members of the audience to voice concerns and share experiences regarding race relations at Liberty. Elrod, Student Body President Jacob Page, Student Body Vice President Derek Rockey and SGA member Queenstar Banini oversaw the conversation by asking clarifying questions and taking notes for future action on the part of SGA.
Multiple African American students shared testimonials concerning situations during their time at Liberty when they felt they encountered prejudice and racism. One student told of a time she was harassed by a group of students who yelled inappropriate racial slurs when driving near her. Another student shared his experience with a former teammate who called him a racial slur multiple times in conversation.
"There (are) steps that (Liberty) takes to go forward a lot of the time, like we'll do a talk or something, and that's great, but other than that I don't see a lot of steps going forward," one student in the audience commented. "I mean, discussions, that is the first step. But it's a shifty topic with me because I love what (SGA) is doing … but it would be great to see some practical things."
A central theme during the discussion was the need for practical steps to be taken to reduce the complacency of students regarding racism. Members of the audience offered feedback regarding this issue, many agreeing that the tension with race relations at Liberty could be solved if students stood up for the discriminated more often and if students and faculty were more educated on matters of race. Instead of sending "thoughts and prayers" for those hurting, multiple audience members expressed the desire for more students to speak up for victims of prejudice.
"If something does not affect you, that doesn't mean you shouldn't care," Banini said. "I think a lot of the complacency comes from a place of, 'it doesn't really bother me, so I'm not going to like spend energy on it.' But if you're going to claim the name of Christ, we have to have this mindset of what bothers my neighbor also bothers me."
The conversation shifted as audience members began offering practical ways to solve the problem of complacency and prejudice on Liberty's campus. The Office of Equity and Inclusion has been hosting DIRT Talks, where students can join in an open discussion about difficult topics. However, many students voiced concerns that the student body is not often aware of the schedule of these talks. Students in the audience suggested that the student body could be better engaged in conversations regarding race and prejudice if the DIRT talks were better
advertised.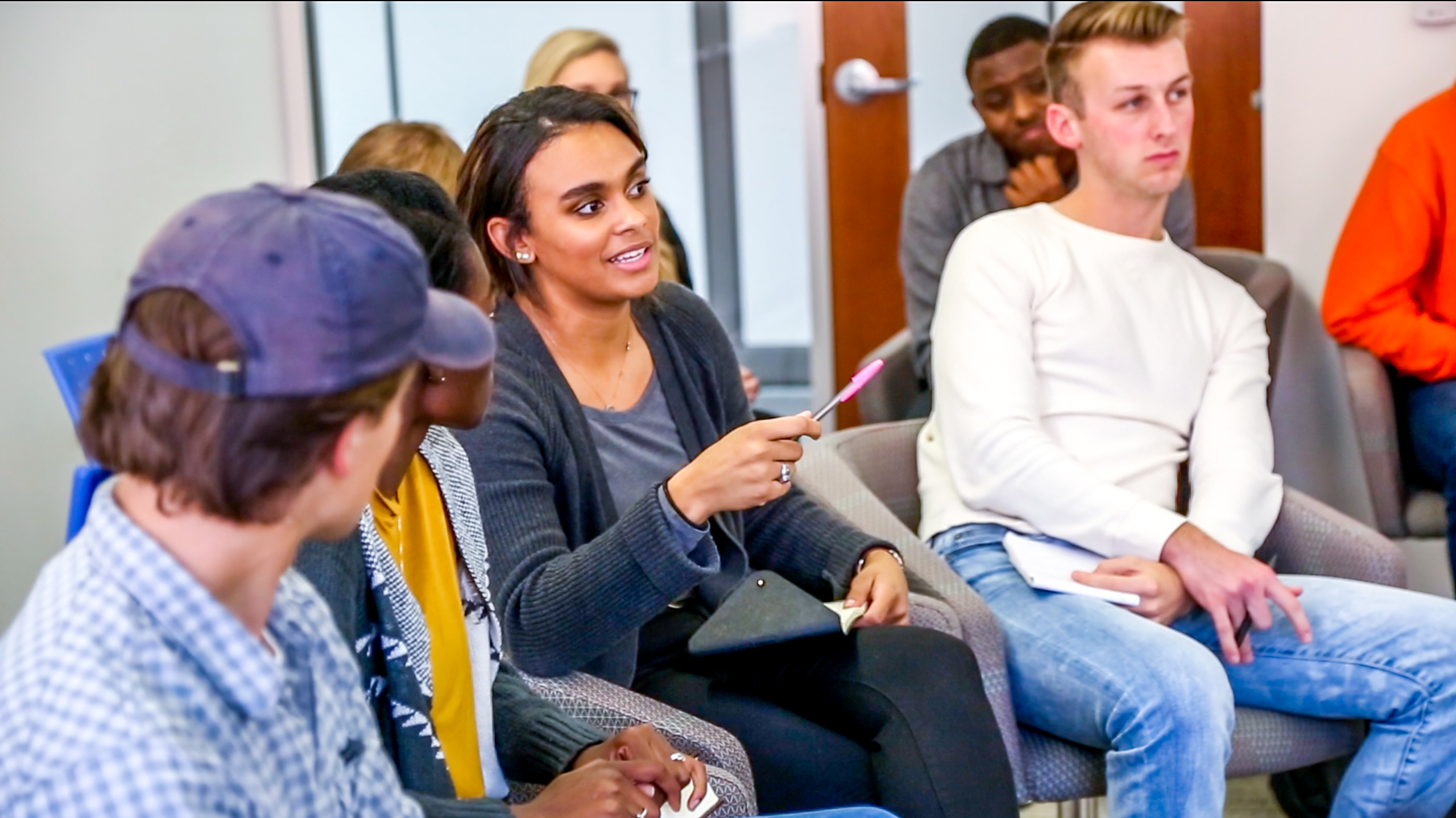 Students offered a number of other practical steps SGA could take to improve race relations at Liberty. These suggestions included better vetting of Convocation guests and making the reporting process more accessible for victims of prejudice and civil rights violations. SGA members plan to take the comments from students into consideration as they decide how to move forward regarding racial relations at Liberty.
"We got a lot of practical solutions (during the meeting)," Elrod said. "I can't say exactly what we'll be doing, but we will be having more conversations like this, undoubtedly. We just want to make ourselves available to the students, and we want them to come to us and us to go to them. We want people to feel comfortable with SGA."
Students interested in participating in discussions regarding topics related to racism, prejudice and complacency can follow SGA on social media @libertyusga for updates regrading upcoming forums and discussions.
Additionally, the upcoming DIRT talks will open the discussion about the #MeToo movement. The next DIRT talk is Nov. 15 in the Graduate and Commuter Student Lounge from 6:30-8:30 p.m., Nov. 29 in the Office of Equity and Inclusion Office from 6:30-8:30 p.m. and Dec. 4 in the Library Active Learning Room from 6:30-8:30 p.m.