Theme of annual fashion show announced at designer launch party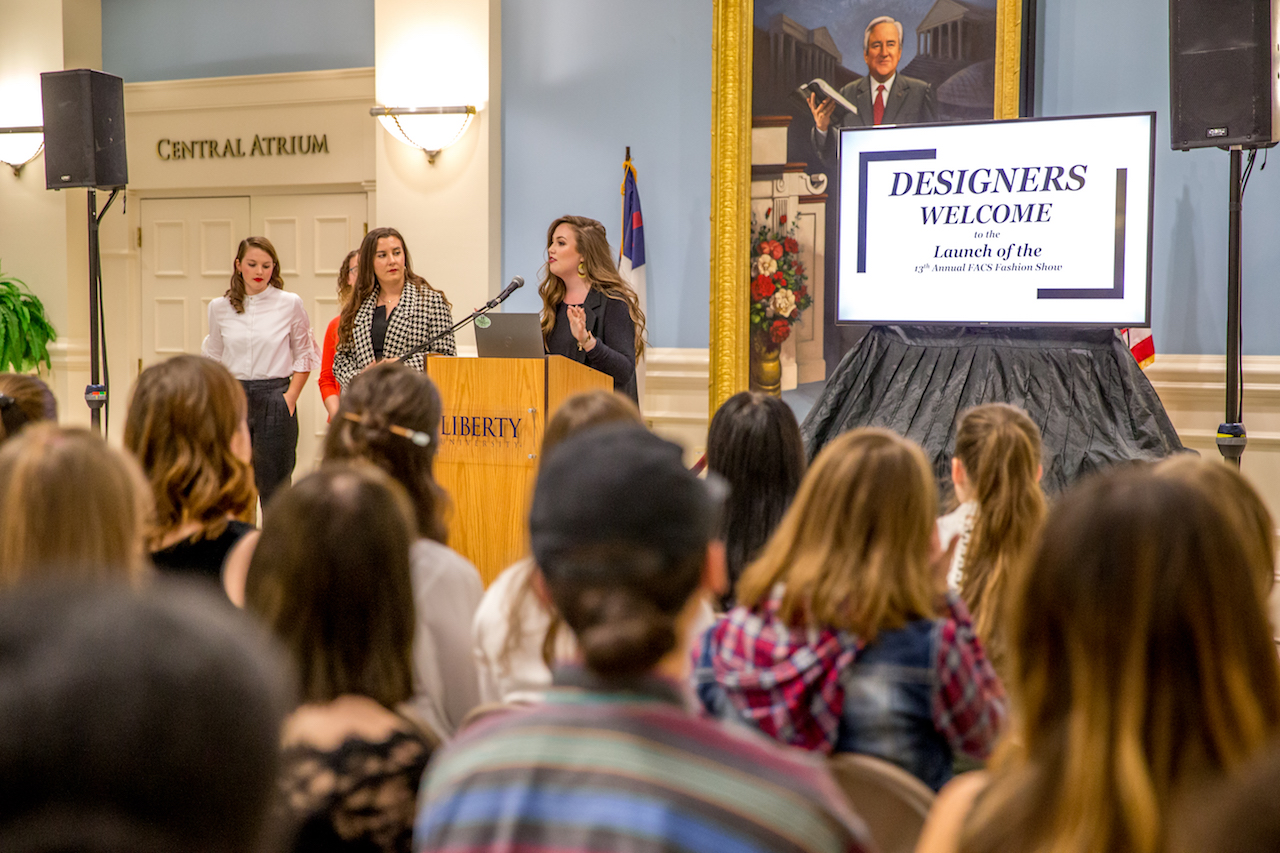 During the launch party for the 13th annual 2019 Family and Consumer Sciences (FACS), designers stood around the DeMoss Grand Lobby chatting and eating light refreshments from carnation-covered tables as they eagerly awaited the reveal of the 2019 theme for the fashion show.
As the designers prepared themselves for the theme to be revealed, the director, senior Stephanie Sedmak, began her presentation of the individuals assisting her in organizing the show and the individuals who would be assisting the designers throughout the entire design process.
Quickly following the presentations, small hand-written notes wrapped in red ribbon were handed to the designers, which held the theme of the
2019 show. 
The excitement in the room had reached its peak as Sedmak read aloud the theme.
"The theme this year is 'Fashion Unfolded'," Sedmak said. "The idea that fashion throughout the decades has not gone out of style."
Fashions of past decades were evident as Sedmak walked the streets of New York City in the Summer of 2018.
Sedmak and her team of organizers and volunteers began planning for the annual show during May of 2018.
As the Oct. 23rd Fashion Show launch party plans began to take shape during the Spring and Summer of 2018, the theme still was not clear to Sedmak.
"I tend to decide things more last minute," Sedmak said. "So, I really tried to gain inspiration when I was doing my internship this summer."
Sedmak detailed to the designers her desire for them to aim towards more high fashion, red carpet type looks when thinking about the design.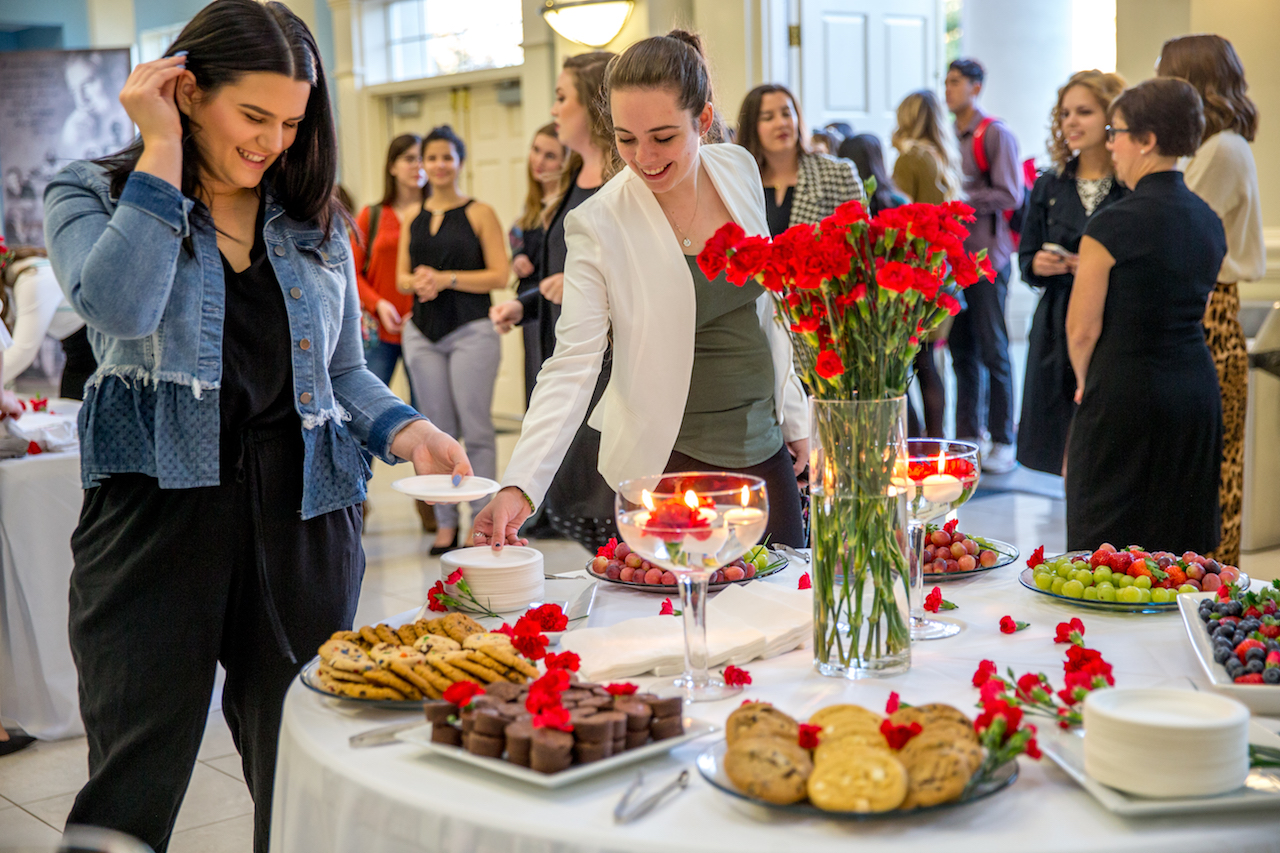 "I loved spending time at The Plaza Hotel," Sedmak said. "So, I also gained inspiration from the idea of staying in such an elegant place."
According to sophomore Jessica Suiter, the assistant director of the 2019 show and a past volunteer for the show, there is a lot for prospective attendees to look forward to in this year's show.
"We have a great mix of brand new and seasoned designers this year," Suiter said. "We are really excited to see each of their unique takes on iconic fashion moments throughout the decades."
Suiter highlighted the dedication that the leadership team of the show has, to ensure quality from the designers of the show.
"As they (the designers) start their designs, they will have several progress checks with the show leadership to help them stay on track to have a high-end show," Suiter said. 
As the leadership continues to prepare for the show, they look forward to the end result.
"We have been working on this concept for months and I really think we have some unique prospective from both the leadership and the designers that will contribute to make this a really great show," Suiter said.
The Spring of 2019 Fashion show is set to take place April 6th, 2019.