River Ridge renovation
Shoppers stroll through the mall with a steaming cup of coffee and venture into high-end stores before having a nice dinner to end a great shopping trip. By 2020, this will be a reality for Lynchburg residents.
River Ridge Mall will be improving shoppers' experiences by adding more stores and restaurants, according to Vice President of Real Estate at Liberty University Craig Pettitt. 
"The goal is to bring several big box stores with uses such as sporting goods, home and fashion, as well as entertainment, specialty fashion and an office component," Pettitt said. "We can't announce names until the leases are fully signed."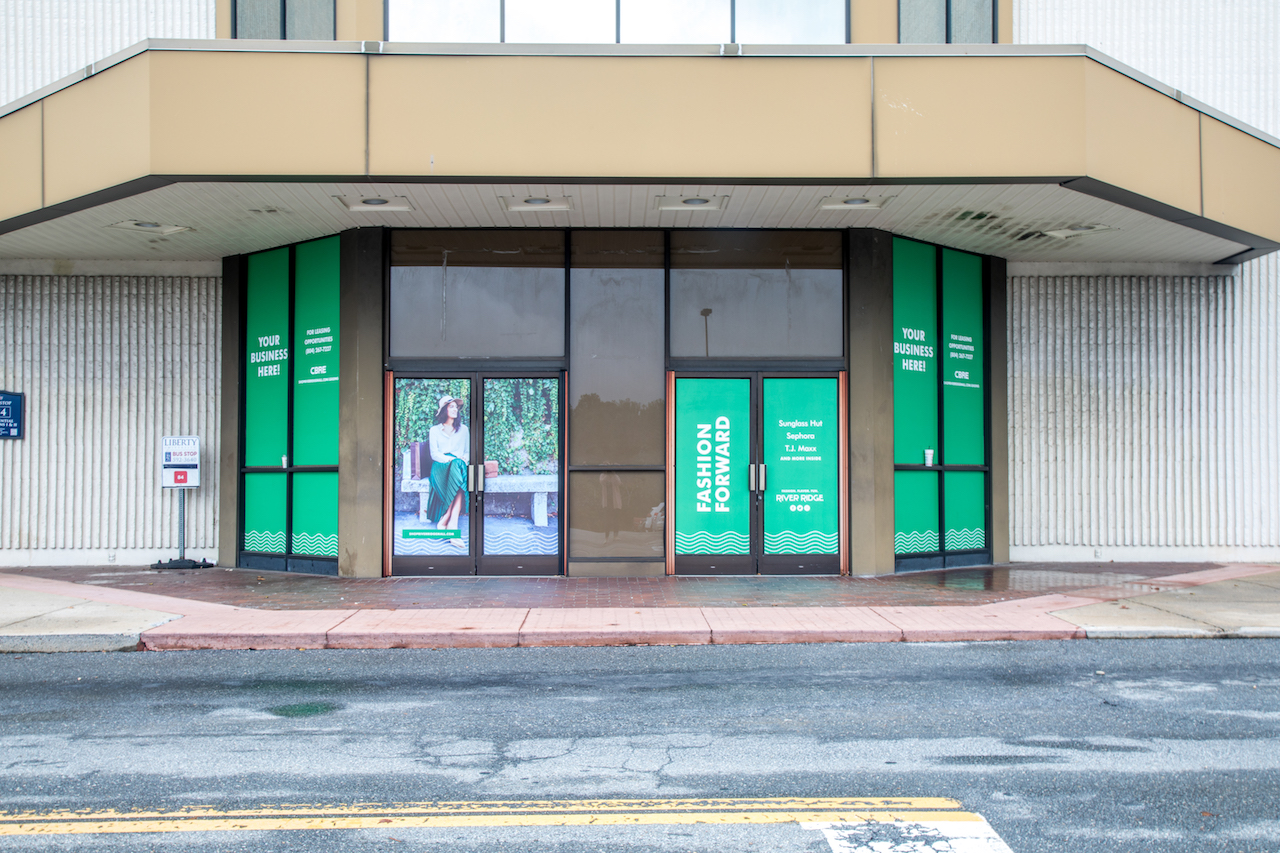 While this plan fills the empty anchor stores in River Ridge, many of the smaller retail spaces have yet to be filled.
"Once the three big box retailers begin construction, we expect to fill up the remaining storefronts," General Counsel for Liberty University David Corry said.
Pettitt said there will be at least two new dining establishments and a new food court. Corry described the two eateries as "sit down restaurants."
Pettitt explained what prompted the mall renovations. 
"Over a year ago, Liberty purchased 100 percent of the mall and recognized that the mall was going in the wrong direction," Petitt said. "President Falwell was and is committed in creating a premier shopping, dining (and) entertainment destination for not just Liberty, but for the surrounding community."
This year, freshmen have had the option to park at the mall if they would like to have their car easily accessible. 
"This will be the only year the freshmen will be at the mall,"
Petitt said.
In addition to the changes coming to the mall, River Ridge's coffee shop, formerly known as Blackwater Coffee, received a new owner and name — Mission House Coffee. Thomas Clark, owner of Mission House Coffee, said the story behind the name comes from Clark and his wife's passion for missions. 
"We are determined to use this company to be missional to the community, both locally and globally," Clark said. "The foundation of this store is built on John 13:25 ('It is by your love that they will know you are my disciples'). Though we are not a Christian company, we are founded on the idea that, to spread God's love effectively, you need to genuinely love the people you interact with every day in an intentional way."
According to Clark, menu specialties include huge brownies and nitro cold-brew coffee. The store also offers soy and almond milk as alternatives for dairy milk. There also is Wi-Fi and seating available. 
"I have been told by many people that once you sit down with your friends, you forget that you are in the mall," Clark said. "If you just want it to be a place to grab coffee and go, you will experience exactly that. If you want it to be a place to sit down and have a meeting, do some homework, or talk with a friend, you will find            that too."
Mission House Coffee is located on the corner across from Kay Jewelers, GNC and Sunglass Hut. The coffee shop had its grand opening in the mall Sept. 22. 
Liberty also purchased the old Kmart building on Wards Road, which will soon house a Hobby Lobby. Pettitt explained what prompted Liberty to bring the crafts supply and home-décor chain to Lynchburg. 
"The region has been requesting Hobby Lobby for quite some time, along with a mutual alignment of values and long history with the company founders, the Green Family," Pettitt said.
According to Pettitt, Hobby Lobby will officially open in the spring of 2019.