Liberty gets back in shape
Healthier Campus Initiative helps students live healthier lifestyles
Liberty University's Department of Student Health Center and Wellness Initiatives announced it is holding a weeklong live healthy campaign and "Catch the Health Wave" expo Sept.
25­—Oct. 1 to raise better awareness of how students can stay healthy in all areas of their life while on campus.
The campaign will host 25 different vendors—from campus and community partners to those aligned with Live Health Liberty—who will showcase health and wellness resources they are able to offer students throughout the week.
The week will be highlighted by the 5th Annual Health Expo that is being held Tuesday, Sept. 26 from noon to 3 p.m. on the academic lawn outside of the Montview Student Union.
The event is open to all Liberty students, faculty and staff and will include games, live entertainment, and giveaways for all those who stop by.
Students looking for further resources to help maintain a healthy lifestyle can look to Liberty's new Healthier Campus Initiative which was started in conjunction with the nonprofit Partnership for a Healthier America.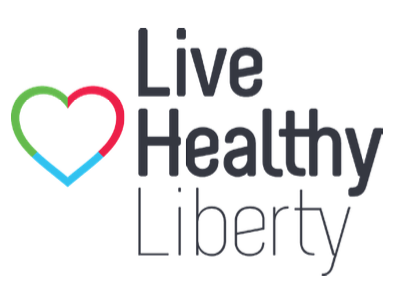 Colleges and universities involved in the initiative must meet at least 23 of the 41 guidelines set forth by PHA in three years, and Liberty is on track to meet these guidelines by 2019.
These guidelines will focus on nine elements of wellness to ensure students are taken care of in every aspect: physical, emotional, social, spiritual, financial, intellectual, occupational, environmental and digital.
Bethany Williams, assistant director of Liberty's Department of Health and Wellness, said the decision to partner with PHA had much to do with the stage of life that students are in during their college career.
"College students are really at a pivotal point in their (lives) where they can form habits that will last a lifetime," Williams said.
"By joining the Healthy Campus Initiative, we're joining a really great non-profit organization in moving towards helping college students have the tools and access in order to form those healthy habits that will stay with them for the rest of their lives."
Emily Bledsoe, a senior business student, said she has noticed healthier eating options on campus but was not aware that the campus partnered with PHA.
"When I was a freshman, there (weren't) as many options for me since I am gluten free, but since then they have added a lot of healthier options that make eating on campus a lot easier than it used to be," Bledsoe said.
"As college students, we're going through a major milestone in our life, and I think that Liberty offering different services to help promote healthy eating and lifestyles is going to benefit students in ways that (we) can't even see yet."
Williams said the initiative has the potential to improve the whole student body.
"We're working to create a campus that encourages and supports greater physical activity, healthier eating habits and overall well-being," Williams said.
"I think when we take care of our whole well-being, it helps us be more sound."
Williams said a healthier campus is something students are still learning about, but she has already noticed healthier decisions from students.
"I've started to notice a lot of students utilizing the rec center and different services that are offered for outdoor recreation at Camp Hydaway," Williams said.
"I've also noticed students making more mindful eating choices and paying attention to calories."
Williams said that she has high hopes for the campus as it continues to approach national standards.
"I am very excited about this because my hope for this campus is to create a culture of wellness," Williams said.
"I hope that the Healthier Campus Initiative will inspire and move people to make positive life changes."
CONLEY is a news writer.