Refugees and reconciliation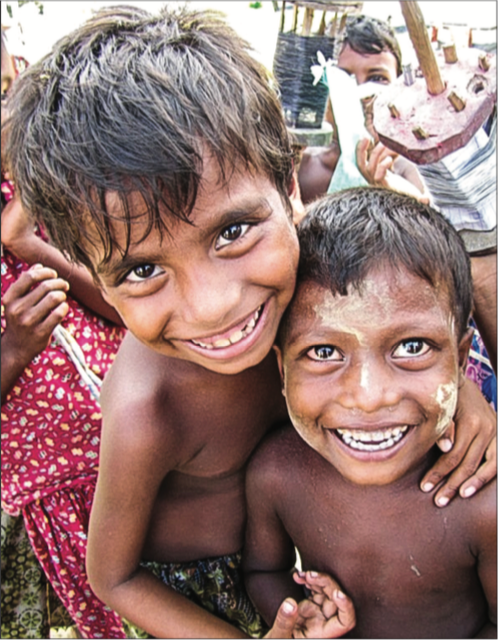 Minority people group continue to face little-known persecution at home
Images of overcrowded boats filled to the brim with people and border fences might be immediately synonymous with the refugee crisis in Europe, but these images could also serve to represent another refugee crisis —  the one occurring in Southeast Asia.
The Rohingya people are a Muslim minority living in Rakhine State in Myanmar, a country known for human rights abuse. 
An article from the Council on Foreign Relations (CFR) said the estimated 1 million Rohingyas who live there are seen as illegal Bengali immigrants, even though many have lived in Myanmar for centuries.
While the Rohingya have been subjected to abuse since the 1970s, around 88,000 fled on boats in the Bay of Bengal for countries like Bangladesh, Indonesia, Thailand and Malaysia between January 2014 and May 2015, the CFR article said.
The persecution continues, and for the past three-and-a-half months, those living north of Rakhine State have faced brutal military force, according to the BBC. 
The violence has led to around 65,000 Rohingya fleeing from Rakhine State into neighboring Bangladesh with additional thousands displaced internally.
Reporters and humanitarian aid workers are generally not allowed into Rakhine State by Myanmar's government, which refutes claims of human rights abuses taking place there. 
Thus, it is hard to know exactly what is taking place. 
Based on reports in the New Mandala, Rohingya refugees and satellite imagery show that Myanmar's army is carrying out "ethnic cleansing" against the Rohingyas, burning homes and in some cases whole villages, engaging in gang rapes and killing civilians.
Myanmar is a nation with a young democracy.
According to the CIA's World Factbook, Myanmar's first valid election of a civilian government following more than five decades under military dictatorship happened March 30, 2016. Because of this, Myanmar is a fragile democracy that is particularly susceptible to ethnic and religious violence as seen in Rakhine State.
The CFR said Myanmar State Counselor Aung San Suu Kyi, a former prominent Burmese dissident who spent years under house arrest before leading her party to victory in the November 2015 elections, set up a nine-person commission to investigate the alleged abuses taking place in Rakhine State. 
The commission is due to report its findings in late August 2017.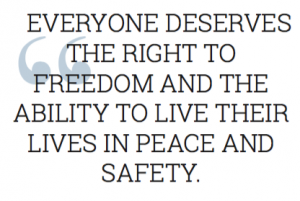 This is a step in the right direction for the new system of government, which will hopefully result in definitive steps to end the violence and bring reconciliation. 
However, I doubt this report will lead to much change without extensive international pressure to fix the situation.
Everyone deserves the right to freedom and the ability to live their lives in peace and safety, but by primarily focusing on one event, such as the refugee crisis in Europe, the world sets a dangerous precedent that can allow serious human rights abuses in other parts of the planet to occur with only little outcry.
There has been some media coverage of the plight of the Rohingyas, and Pope Francis even condemned Myanmar's treatment of the religious minority.
But without greater coverage and awareness of the issue, the Burmese government will not feel pressured enough to honestly look at what is going on and put an end to it.
Religious freedom is one of the founding blocks of democracy, and without every citizen having basic freedoms, Myanmar's fledgling system will collapse before it had much of a chance to succeed.
Depiero is an opinion writer.