See ya FCS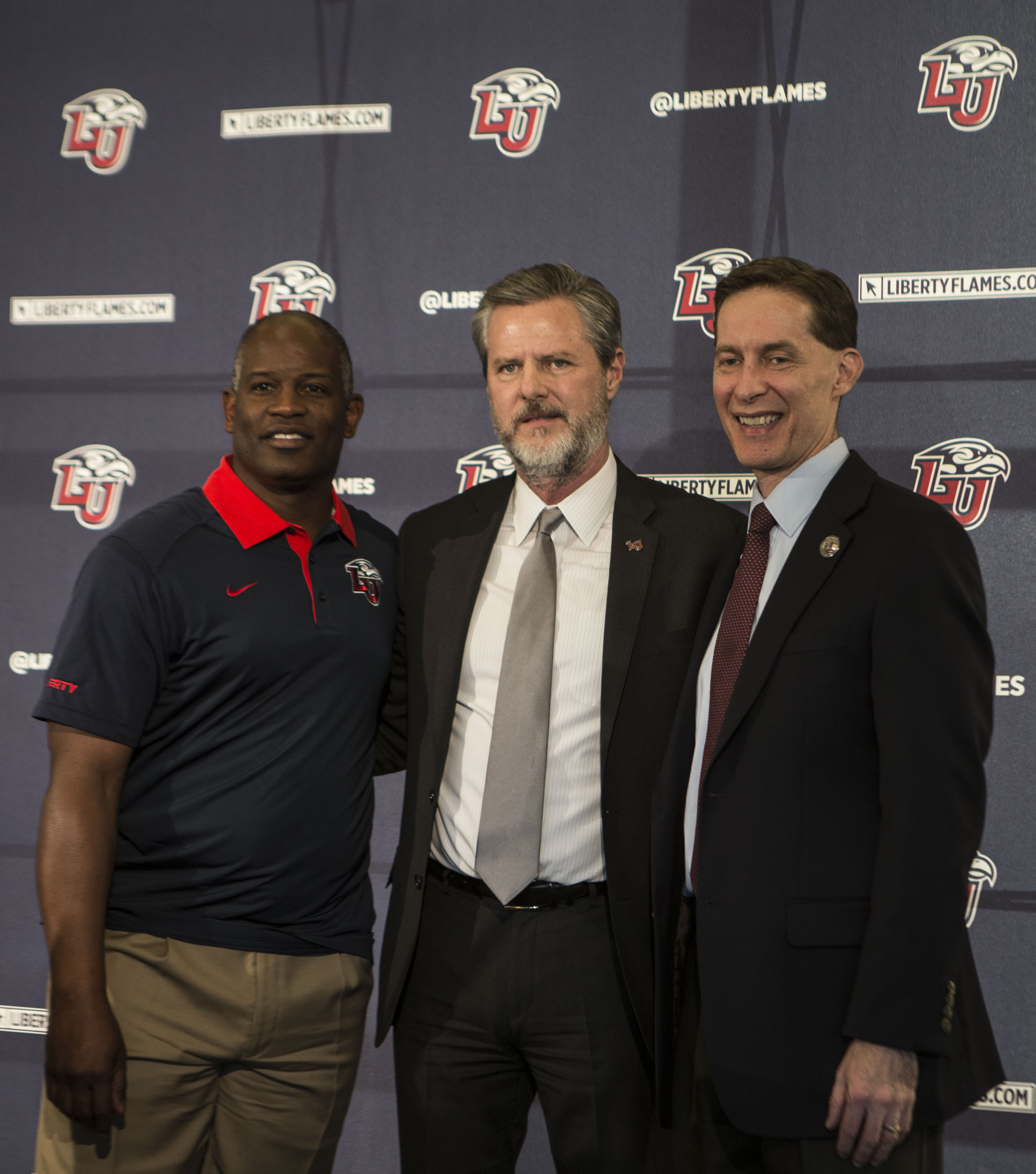 Liberty University President Jerry Falwell announced the Liberty Flames football team will officially become an FBS Independent program for the 2019 season, Wednesday, Feb. 16.
"We want to express special gratitude to the NCAA for giving us the opportunity to meet with them on several occasions to make our case, and for understanding the uniqueness of Liberty's situation and our uniqueness as an institution," Falwell said.
Falwell, accompanied by Athletic Director Ian McCaw and Flames football Head Coach Turner Gill, Falwell spoke to fans, supporters and media regarding the ensuing transition and all that went into the decision.
"Ian (McCaw), David Corry, Randy Smith and I went to Nashville … in January and did a presentation for the NCAA staff and several other committees," Falwell said.
McCaw said the 2018 season will serve as a transitional year, requiring the Flames to host three games against fellow FBS opponents, a feat they were not permitted to carry out as an FCS program. In the 2019 season, that number will increase to five, and the Flames will also be eligible for postseason play in bowl games.
With reclassification came a need for additional seating in Williams Stadium, which currently seats 19,200 per liberty.edu/flames.
"We've got plans in place to go ahead and add the next phase, which is an additional 6,000 seats on the upper deck," Falwell said. "But I think we are going to have to add additional seating, probably simultaneously to take us up to about 35,000."
According to Gill, the transition will not only bring an increase of seats, but will also provide a surplus of talent.
"(Because of) the national exposure, I can see that we will be able to get into some homes," Gill said. "We've talked to some people… who have gone to FBS schools. (And asked) 'why didn't you choose Liberty University?' … And they said because 'you don't play at the top level'. Now, we can squash that. Now, we're going to play at the top level."
Falwell added that the day was especially important to him, as with this he brought his late father's dream to fruition.
This transition will only affect football, as the other programs will remain in their respective conferences. However, Falwell said whenever football joins a conference, the other athletic programs will follow suit.
For more information, visit liberty.edu/flames.