POLITICS: HILLARY CLINTON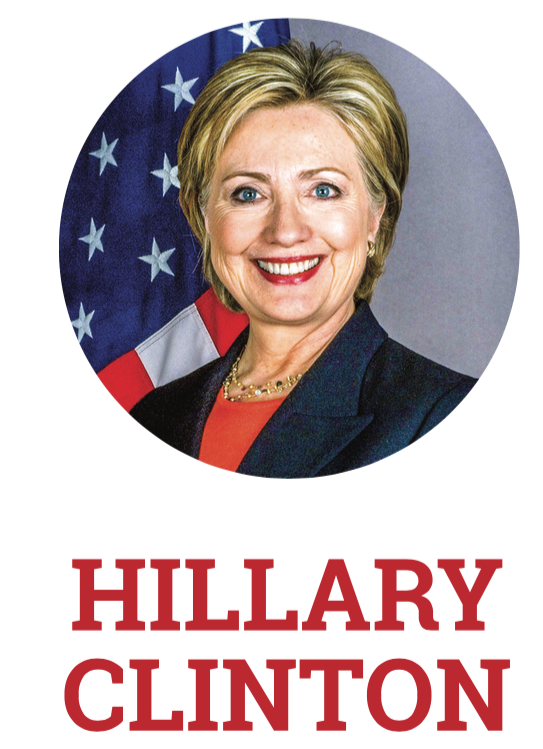 Just as she was the first woman to be elected to the U.S. Senate from New York, she seeks to be the first female president elected as president of the United States.
In an election year where emotions are running high, it can be difficult to see the presidential candidates clearly.
Voters come with preconceived notions about each of the candidates but may not truly know the platform of any.
Hillary Clinton's platform has grown over the election cycle and encompasses many important policies and social issues.
There are many reasons to vote for Clinton, but the following are the parts of her platform that most compel me to vote for her.
I believe that while all lives matter, we need to be focusing on those lives that are vulnerable at the moment.
According to her website, Clinton says she will double investments in early education programs, which will help underprivileged children as they move into the public school system.
Additionally, Clinton's platform claims she will work to reform the criminal justice system.
According to the World Justice Project, the United States has 25 percent of the world's prison population.
As our prison system continues to grow larger, Clinton will work to reform sentencing laws to keep minor offenders out of prison and with their community.
While it is true that her husband passed some of the laws that have helped to contribute to the prison population, Hillary Clinton has worked to repeal those laws — alongside her husband.
Clinton will also work to stop conversion therapy, which is a method of "turning" persons straight through therapy.
Many medical experts have proved this controversial practice ineffective, and Clinton would not allow anyone under 18 to go through this process.
She will also combat the growing number of homeless LGBT youth by providing funding for youth shelters, keeping vulnerable persons off the street.
Politicians have long ignored the mental health of the American people, but Clinton will launch healthcare initiatives to assist those struggling with mental illness.
Additionally, she will create a nationwide suicide prevention initiative and require healthcare providers to enforce the Mental Health Parity and Addiction Equity Act of 2008.
Becoming a citizen of the U.S. is a difficult road, and Clinton will reform the immigration system to help keep families together.
She will also end immigration policies that keep families apart, and she will make it easier for immigrants to pursue work visas and become naturalized.
Clinton stands by Planned Parenthood, which offers many essential women's health procedures.
According to Planned Parenthood's website, they offer cancer screenings for men and women, prenatal care, pelvic exams, mammograms and infection testing — all of which are offered to persons without insurance — on plans that allow them to pay based on income.
Additionally, abortions are not offered at every Planned Parenthood.
Lastly, Clinton will help change our country for the better.
Her commitment to making the U.S. the "clean energy superpower of the world" will also create jobs in infrastructure, energy research and solar technology.
She will also provide relief from taxation to small businesses, allowing them to grow and providing more jobs on a local scale.
Clinton has made mistakes in her life.
However, no candidate in this election has been perfect.
What Clinton promises to do with our country compels me to vote for her because she will create an America I will be proud to live in.
Shannon Moyer is the feature editor.