Helping the hurt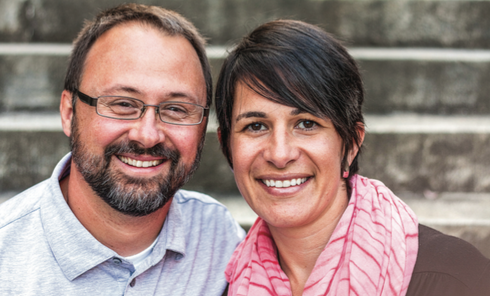 For-profit, Lynchburg-area business assists women affected by trafficking
Jak was born in a small village in Southeast Asia and, like many others from her area, needed to begin providing for her family at a young age. At 13 years old, Jak began looking for work, but without any education or experience, she had to sell herself to make an income.
For years, Jak was stuck in that lifestyle without a way out. With an elderly mother and two young daughters to provide for, Jak worried she and her daughters may be forced into the same position as well.
But thanks to a company in Lynchburg, Virginia, Jak is now able to produce and sell her own earrings to make a living.
Freegrance is a for-profit business that seeks to empower women affected by the sex-trafficking industry by providing them with jobs, purchasing their goods, and investing in their businesses so they can provide for their families.
Barbára Hubbard, co-founder of Freegrance, said in villages like Jak's, it is often the responsibility of the female to provide for her family, and with no education and no connections, a woman will often sell herself to make an income.
"It's hard for us (in America) to understand because we don't have the same values, but that's usually what happens," Barbára Hubbard said. "We are investing in these women's lives, helping them start a business, and helping them to come up with a product that we can market here in the U.S."
Barbára Hubbard's husband, Patrick Hubbard, said Freegrance is effectively these women's customer. The women they are working with own 100 percent of their own business in Thailand, selling products at market there. Freegrance buys their products outright and re-sells them in the U.S.
Along with Jak, they also work with a group of women who make lemongrass soap. Barbára Hubbard said that those are the only people they are currently working with, but they have plans to expand as they grow their business and have opportunity.  A pair of Jak's earrings cost $10, and the handmade soap starts at $5.
"They're selling in Thailand as well, but what is really life-changing is when we come in and buy 2,000 bars of soap or 3,000 earrings and invest a large sum of capital into their business," Patrick Hubbard said.
While Freegrance is focused on helping women in Southeast Asia, Barbára Hubbard said they are also partnering with organizations here in the U.S. Each month, Freegrance allocates its marketing budget to partner with a local ministry.
For November, they are working with Girls On the Run, an organization that seeks to empower girls ages 8-13. Whenever customers use the coupon code "GOTR20" on the Freegrance website, 20 percent of those profits will go to Girls On the Run.
"We're tapping into their network," Barbára Hubbard said. "For us it's to advertise, but it's much more meaningful than to just pay for thousands of flyers or an ad on TV or the radio. It's giving back."
Barbára Hubbard said that while Freegrance is a business, it is also a form of ministry.
"There is a purpose for the business," Barbára Hubbard said. "It's not just a for-profit business because we want to make money. … There should be an aspect of ministry in all that we do whether we are operating a bank, in a construction site, or running a business like Freegrance. As the body of Christ, there should be a ministry aspect to everything we do in our lives that sets us apart and
says that we're different."
Other than Barbára Hubbard and her husband Patrick Hubbard, all Freegrance's workers are volunteers. They have a group of volunteers in Thailand now, and they have a Liberty University student helping them market and advertise in Lynchburg.
"Freegrance products is a great way for students to support women in Southeast Asia who desire to care for their families without having to sell their bodies in prostitution," Freegrance Marketing Director Carlo Trombley said. "Several ways they can help are by volunteering, buying the products, or even just liking and sharing our social media posts."
Trombley can be reached by email at ceabarca@liberty.edu for more information about Freegrance and opportunities to volunteer with them.
"I think (the millennial generation) has a desire to make an impact and to help people," Barbára Hubbard said. "That's not so much the case with my generation, so I think that gives (millennials) a great opportunity to be a part of something and make an impact right where you are."
To shop and learn more, visit www.freegrance.com.
Gee is a copy editor.