Praying for justice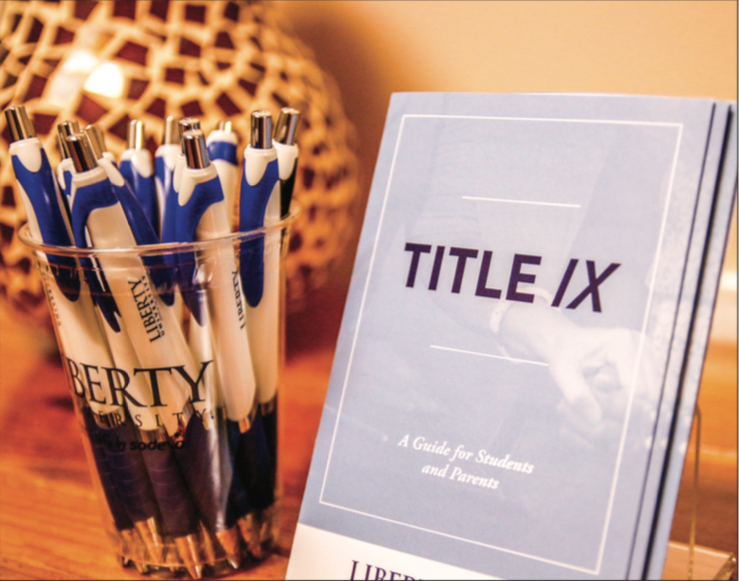 The Title IX Office hosts prayer vigil to bring awareness to domestic violence
The Title IX Office at Liberty University will be partnering with the LU Shepherds to host its first prayer vigil for Domestic Violence Awareness Month (DVAM) to honor those victimized by domestic violence Wednesday, Oct. 26. 2016 at 6:30 p.m. on the front steps of DeMoss Hall.
The prayer vigil will focus on creating awareness, action and social change toward domestic violence on college campuses and within the Lynchburg community.
The prayer vigil will be led by the LU Shepherds and resident shepherds within the LU Shepherd Office.
During the prayer vigil, LU Shepherd's staff will be praying for not only those who are survivors of domestic violence, but also first responders, perpetrators, children and loved ones.
Title IX intern Lori Mercer, who works as the office's events coordinator for their victim advocacy and awareness projects, hopes that this prayer vigil will not only unite the student body but ultimately open their hearts and minds to the reality of domestic violence.
"The Title IX Office and LU Shepherds will be praying for those affected by the harsh realities of domestic violence," Mercer said.
"The Title IX Office's desire is that the campus at large unites together on the evening of Oct.26 to pray. It is our hope that someone will leave feeling encouraged and empowered to standup and speak out against this issue."
During the prayer vigil, there will be purple hands (purple is the official color of DVAM) accompanied by string lights with words of encouragement, decoration and statistics written on them.
In preparation, the Title IX Office has been to various locations on campus, allowing students the opportunity to take part in the event by decorating a hand.
Starting Oct. 19, the Title IX Office will have a table in the Montview Student Union that will allow students to fill out a hand in honor of those who have been victimized by the hands domestic violence.
One of the goals for this collaborative event is to educate and raise awareness of the effects of those who have been affected or know someone who has been effected by domestic violence.
LU Shepherd Director Timothy Griffin believes that students should be educated on these issues and hopes that the event will bring awareness to those
in attendance.
"Ultimately, LU Shepherds want to come alongside Title IX to provide a spiritual under girding towards what they're doing," Griffin said.
"The goal is to pray for different areas and the different components of Title IX issues.
I believe that exposure is necessary, providing as much exposure as we can to let students know that we are here."
During the prayer vigil, students can follow @LUTitleIX on Twitter and Instagram, mention and post photos under the hashtag #SpeakUpLU and tag Liberty University Title IX Office on Facebook.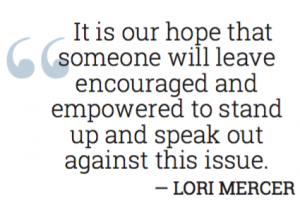 "Domestic violence leaves traumatic physical and mental scars that are hard to overlook and even harder to heal," Mercer said.
"With God, prayer and support things can get better for those affected and we are here for you."
For more information on the prayer vigil or to report an incident of dating violence, sexual violence, discrimination or sexual harassment, see the Title IX web page or contact the Title IX Office at 434-582-8948.
For pastoral counseling, peer mentorship or life-skills training, see the LU Shepherd webpage or contact 434-592-5411.
Williams is an opinion writer.