O'Kelly's now open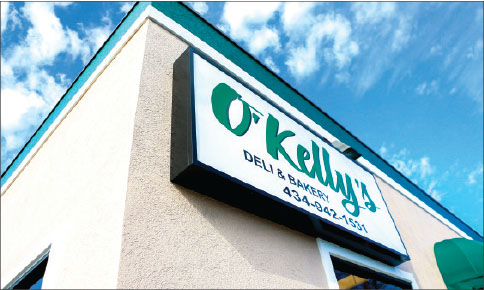 Virginia restaurant chain opens new Lynchburg location
O'Kelly's Deli and Pastries introduced its Irish foods and flavors to Candler's Mountain Road in Lynchburg, Va., during the fall of 2013 with the opening of its sixth location.
O'Kelly's, which originated in Danville, Va., in 1984, moved to the Lynchburg area in order to expand the business, according to Lynchburg Store Manager Lindsay McBride. She said O'Kelly's is looking to build a business with the college students in the area, including Liberty University students.
Although O'Kelly's in Lynchburg does not deliver, they do cater. In the past, they have catered Liberty sporting events as well as the grand opening of the Jerry Falwell Library, according to McBride.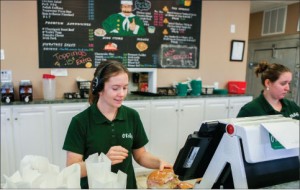 According to the O'Kelly's Facebook page, the restaurant offers a wide variety of sandwiches, desserts and breads made fresh every day. A few of the breads include wheat bread, Irish garlic rolls and Vermont cheddar bread.
O'Kelly's also offers desserts such as cinnamon, butter pecan and lemon crunch Danishes on a daily basis, according to McBride. In addition to the regular Danishes, McBride explained that O'Kelly's sells special Danishes on specific days of the week, as well as seasonal Danishes.
The menu also has a wide variety of sandwiches, including Ham and Swiss, BLT and baked chicken sandwiches, according to the store's Facebook page. There are also more unique sandwiches, such as Irish pork roast, pimento cheese and pepperoni pizza bun sandwiches.
For more information on O'Kelly's Deli and Pastries, call 434-942-1531.