David Horton inspires student runners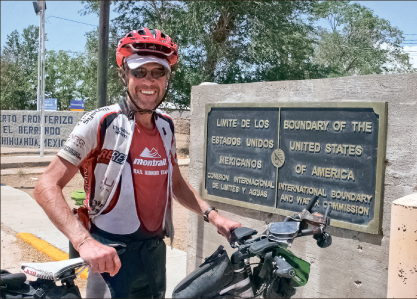 Surpassing 100,000 total miles is not uncommon for automobiles. But what about humans?
If Dr. David Horton's body had an odometer, his would read 113,000. And he did it without the help of four wheels.
A professor of health sciences at Liberty University for 33 years, Horton's prolific running career began in 1977 while pursuing his doctorate in physical education at the University of Arkansas.
"The teacher was a marathon runner," Horton said, "and he made fun of us students. He said, 'How can you promote others to get into running and exercise if you don't? A lot of you are out of shape and overweight.' I thought, 'He's got a point there.' Basically, I got into running to be an example for others."
Since 1977, Horton has ran approximately 160 ultra marathons (any race that exceeds the 26.2 mile marathon standard), 30 marathons coast to coast of the continental U.S. (1995) and holds the record for running both the Appalachian Trail (1991) and the Pacific Crest Trail (2005). Horton's record-setting completion of the Appalachian Trail took 52 days and nine hours to complete – an average of approximately 41.7 miles per day.
Currently, Horton uses his experience and accomplishments in running to both help and inspire his students. He teaches a running class (participating in a marathon is a course requirement) and has directed approximately 65 ultra marathons, including annual races like the Mountain Masochist 50-mile trail run and the Holiday Lake 50K. Horton said he organizes the races "to get other people into doing what I'm doing."
"I think it motivates and inspires people to do it," Horton said, "and if more and more people do it, and more and more average people do it, other people think 'Well, I can do that.' Basically, we have a whole community now of people who run long races."
Horton offered his advice for to-be runners: "Do it. Do it on a regular basis, and make it fun. Take your time, do it four, five, six days a week. Get with a group who's doing it, good peer pressure."
"Take my running class. A lot of people take my class and their primary motivation is to like running, because in the past, running has been used as punishment. Run to run, just to run, and run long distances? How can that be fun? How can that be enjoyable? It can be."