Law students awarded for nonprofit service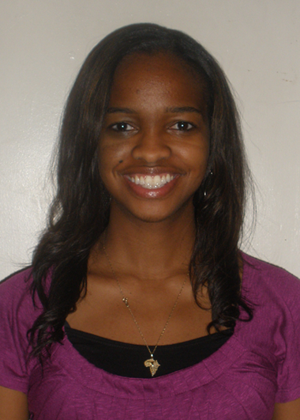 Rachel Hepkins was one of five Liberty Law students awarded a $1,000 stipend from the Virginia Law Foundation (VLF) as part of its mission to support public service internships throughout the Commonwealth of Virginia. Hepkins, a third year law student, spent her summer working at the Refugee and Immigration Services offices for her internship.
"The application process was strenuous," Hepkins said. "Although I already knew by January where I was going to be interning over the summer, I didn't find out I was a recipient (of the stipend) until March. I was so thankful that God took care of me."
She originally learned about the VLF program from her prayer mentor, Katie Turner, a fellow law student and stipend recipient who had also worked at the Refugee and Immigration Services offices. Hepkins, who is fluent in Spanish and whose parents are immigrants from South Africa and Jamaica, described her time at the internship as a natural fit.
"I was able to provide legal advice to many people who would not have otherwise been able to afford the service," Hepkins said.
During her time at the Refugee and Immigration Services offices, Hepkins' duties included interviewing clients with her supervisor David Maxey, immigration counselin, scheduling appointments, answering phone calls and helping to lead a once-a-week newcomer's class, teaching clients about the laws of the United States.
"The stipend and [Virginia Law Foundation] program provided great for hands-on experience," Hepkins said. "In law school you become so focused on academics that sometimes you forget there are (ordinary) people with real issues in the world. [The program] prepared me for facing this environment with actual casework."
The other stipend recipients for the 2011 summer season included Karlee Shelton, Class of 2012, who worked at the Virginia Legal Aid Society in Lynchburg; Cindy Shin, Class of 2012, who worked at the Lynchburg Public Defender's Office; Daniel Mook, Class of 2012, who worked at the Pittsylvania County Commonwealth's Attorney's Office; and Hillary Webster, Class of 2013, who worked at the Virginia Legal Aid Society in Danville, according to http://law.liberty.edu.
Information regarding the stipend was distributed during the spring semester to all 315 students attending the School of Law. The main condition required for grant applicants was that their three-month internship was to be conducted with an organization that was "public-service oriented," and they were required to work as either a legal aid, public defender or pro bono, according to the Guidelines for the Virginia Law Foundation Stipend.
According to Moreno, 13 students have received stipends for their nonprofit service since the School of Law first became involved with the VLF in 1998.