North Korea shakes world resolve
Attack has globe playing defense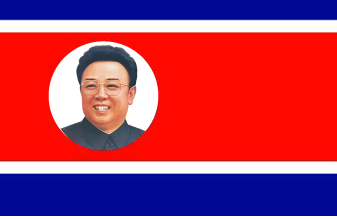 Ever since North Korea fired artillery shells on South Korean land Nov. 23, the world has been placed into the necessary defensive position.
While some parties are speaking up, mainly the U.S. and the UN atomic watchdog, other parties — including China — have remained sheepish in their response to North Korea's actions.
"I do not believe we should continue to reward North Korea's provocative and destabilizing behavior with bargaining and new incentives," chairman of Joints Chief of Staff Adm. Mike Mullen said, according to Reuters.
North Korea killed four people and burned down many houses in the attack Nov. 23, as North Korea stated that South Korea began attacks initially.
Now, both Koreas are gearing up for a battle in the Yellow Sea, as China urges emergency talks with North Korea.
"The Chinese government asked for South Korea, North Korea, the United States, Japan and Russia to convene what it described as emergency consultations in Beijing next month as a way to avoid a further deterioration of the situation," according to the New York Times.
Citizens of the U.S. need to be aware of North Korea's deadliest attack since the Korean War of 1953.
While North Korea's actions are not taking place in America's proverbial backyard, the forward motion of erratic behavior by North Korea will jeopardize the safety and protection of America's families, through military and financial means, if it continues.
U.S. soldiers are already helping South Korea by allowing military observers to see the operations of Japan and America's armies, according to the Sydney Morning Herald.  Over 40,000 Japanese and U.S. troops began joint training as well, according to Bloomberg.com.
The UN atomic watchdog said more attention is being focused on North Korea at this time, in response to elevated levels of nuclear activity in their area, according to AFP.
In addition, the European Union (EU) found North Korea trading and importing nuclear weapons without other countries noticing.  With the new WikiLeaks.com documentation that was posted, one of the articles said that the U.S. has tried to get other international banks to cut ties with North Korea's regime for some time, according to Bloomberg.com.
The EU has told other nations to securely monitor the imports and exports with North Korea in order "to prevent a contribution to proliferation-sensitive activities," according to Bloomberg.com.
With money changing hands so frequently, other nations are single-handedly aiding in North Korea's attempt at making nuclear warfare a necessity.
If nations ceased all international banking with North Korea, many nations would be hurt from the lack of monetary funds their countries would be receiving.
With other nations taking a financial hit, international inflation would be on the rise, making things harder for America who is in the middle of a recession as it is, with unemployment rates rising to 9.8 percent, according to CNN.
"If they do (cut all ties), that'll just mean the deaths of oppressed North Korean citizens," Liberty University senior strategic intelligence major Matt Martin said.
If North Korea continues with its hidden agenda, the impact will be global.
South Korea is already walking on eggshells, and when America and North Korea get face-to-face, will America still stand up to the hidden motives of Kim Jong Il and company?
North Korea's actions need to be halted, but the means in order to receive that reality may come with bloodshed.