Next Steps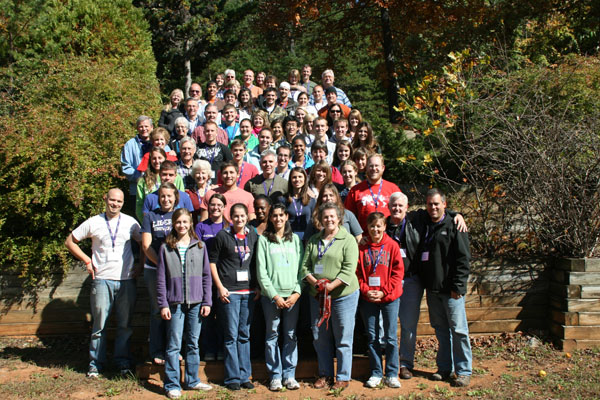 Twice a year approximately 40 missionaries come together with 40 committed-to-missions Liberty students for a weekend retreat. Next Steps is an invitation only event designed for students who are already committed to going into long-term or full-time missions, according to student worker and former Next Steps attendee Kaitlin Sones.
"The goal of the weekend is to help those students understand what the next steps are that they need to take in order to get to the mission field long-term," Sones said.
"The intent is showing [students] that they can, and need to, start now. If they want to be a missionary, there are things they can be doing right now or next week," Next Steps' head coordinator Tom Nylander said. "They don't have to wait fifteen years to pay off student debt first."
According to the Next Steps handbook given to students upon arrival, the weekend is scheduled with fluidity. While there is plenty of group training time there has been time allotted for one-on-one with mentors, alone time for emotional processing and free time to relax.
The intercultural studies program trains students about life, ministry, crisis, family and much more for once they have reached their specific locations.
"Reality is, going into mission is literally and figuratively foreign," Nylander said. "Until you are connected with others who have already taken similar steps themselves it is difficult to know how to get from here to there."
Kidder Cunningham and Breanne Shultz attended the fall 2010 retreat. Both Cunningham and Shultz expressed their appreciation for the opportunity.
One of the most valuable lessons she learned was having a determined focus on God first and foremost, Shultz said. Through making Him her first priority, the opportunity of missions work comes easily. For Cunningham, her mentor with similar passions and knowledge was life changing, she said.
D. Ray and Kim Davis are veteran missionaries who served under the International Missions Board in Southern Africa for thirteen years. The Davis' have been Next Steps mentors for nearly four years. Kim has attended eight consecutive events, and D. Ray has attended seven. As a couple, programs like Next Steps are vital in both marriage and ministry, they said.
"We both have a calling to see the next generation step up and take on the Great Commission task," D. Ray said. "We believe in 2 Timothy 2:2 where Paul explained that Timothy was to entrust these things to faithful men who could entrust them to others also."
Next Steps works with six agencies and various missionaries in order to match mentor to mentee more effectively, Nylander said. If a student has expressed a specific interest to a country or sending agency, Next Steps tries to partner that student with the most helpful or experienced same-gender person possible. The event coordinators encourage students to continue relationships with the mentors after the weekend is over.
The weekend retreat is usually held at Master's Inn, according to Nylander. With copious board games, outdoor adventure courses and beautiful landscapes, there is something for every student Nylander said. The weekend is not only meant for relationship building but relaxation as well.
"We try to keep things light enough and enjoyable enough so that everyone can have some mental down time to relax as well," Nylander said. "We try to help provide an environment that is conducive for prayer and potentially making some heavy decisions."
Next Steps is just one piece of the bridge that gaps the student life to missionary life, Nylander said.
"I am so encouraged about the future of the Great Commission.  I see students with a passion to serve Him and a willingness to do just about anything," D. Ray said. "I know of students who have given their lives to see the gospel planted in unreached people groups. I stand in awe of the next generation. Therefore, Next Steps for the next generation is a small investment we can make."
For more information about Next Steps contact nextsteps@liberty.edu
For questions about The Great Commission or missions work visit LUGlobal.com