Life, Liberty & the Pursuit: SGT David Porter Duty is a family affair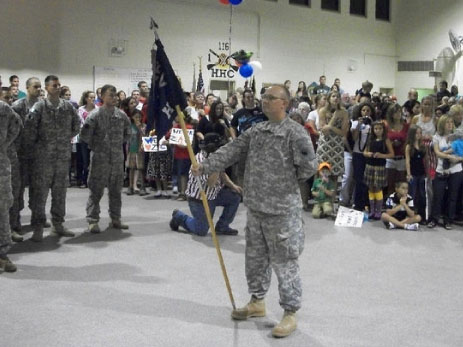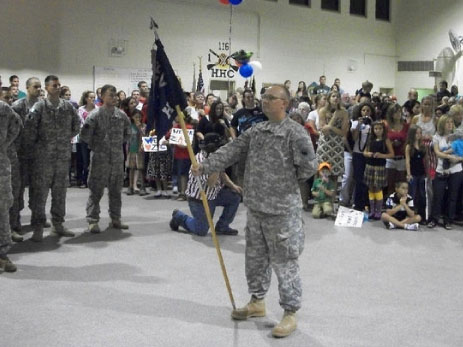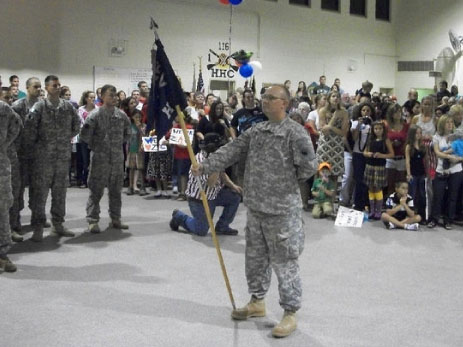 Sergeant David L. Porter of the 1-116th Infantry Battalion has served two tours of duty in Iraq. Even though his first tour was almost twice as long as his second, Porter said his most recent tour felt much longer.
"The first time I had been divorced about two years, and it was a different situation for me, I was single," Porter said. "This time it was a lot shorter tour, it felt longer because I was away from my wife and my children."
Porter left behind his pregnant wife, Tamilyn Thompson Porter, and two daughters, Bethany Porter and Alexis Thompson.
Porter said that even though he and his fellow soldiers could communicate with family and friends online — giving them an advantage over soldiers of other wars, who would receive letters once every month or two — the added communication almost made the time drag by slower.
"I would still hear about a lot of the things going on here, but wouldn't be able to do anything about it," Porter said. "It kind of helped me learn to put a lot of trust in God, that I am not Superman, Superdad or Superhusband and that I can't do everything even if I was here."
Porter, a pastoral leadership major, came back after the other Liberty students he served with because he is not taking classes this semester.
"I am taking this semester off just because I want to spend time with my family, get to know them, get situated back in our new house," Porter said.
Because he came back later, Porter participated in the official homecoming for the 1-116th battalion at the National Guard armory in Lynchburg Aug. 25, 2010.
"It was a huge honor for me because I got to carry our company colors in," Porter said. "As soon as we got off the bus, we marched in and I was literally the first person people got to see as (we) came home and I was the first person to hear the cheers of the crowd as I was walking in and I was trying to fight back tears."
While in Iraq, Porter worked in the operations center. He was the non-commissioned officer in charge of coordinating all of the combat operations for his company while stationed in Iraq. Now that he is home, Porter is getting to know his daughter, Hadassah Porter — who was born while Porter was in Iraq — and help home school Alexis.
Porter loves teaching the Bible course.
"I just love sitting down with her and teaching her about scripture," Porter said. "It is interesting, having to take these biblical principles and break them down so that a kindergartner can understand them, it is really something I am not used to, but it is fun."
Porter said that Hadassah is helping him to keep the long hours he kept in the Army by keeping him up late and waking him up early.
"I can't make mommy do all the work," Porter said. "It feels a little bit different because I am home so I should be able to sleep in, but (Hadassah) has other ideas."
Porter said the hardest thing to adjust to was not having to constantly be on high alert.
"Being over there you have to have a constant state of awareness because anything can happen at any time," Porter said. "We could be mortared or have rockets shot into the base. It is definitely more relaxed (here) and it took a little while and there are times where I am looking over my shoulder constantly."
Porter plans on finishing his undergraduate work at Liberty then getting his Masters of Divinity and becoming a chaplain in the armed forces.
Hewett is the news editor.