Educational Entertainment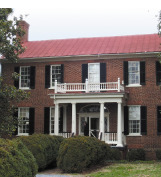 Part history. Part entertainment. The historical sites in the City of Lynchburg and surrounding counties offer a number of options for something to do.
Historic Sandusky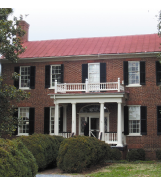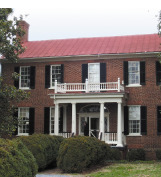 Located a short five minutes from campus is Historic Sandusky. The site tells the tale of Charles Johnston who built the home around 1797. Prior to this, in 1790, Johnston was on an exploratory trip when he was captured by Indians and held hostage for years in Sandusky, Ohio. After his release, he moved to Campbell County and purchased the 1,200-acre estate where he built his home. Johnston named the estate "Sandusky" in reference to his captivity and escape from death.
The home has since had many owners, including Lucy Otey who is known as Lynchburg's "Florence Nightingale" for her relief efforts during the Civil War in the 1860s. George C. Hutter, a United States army officer, purchased the home in 1841 and the home stayed in his family until 1952. In 2000, Hutter family descendants purchased it for the Historic Sandusky Foundation, whose mission is to preserve and interpret Sandusky and its history.
Recently, the Historic Sandusky Foundation filmed and released a documentary titled Hunter's Raid: The Battle for Lynchburg. For more information about events, touring times and activities, call 434-832-0162 or visit historicsandusky.org.
The National D-Day Memorial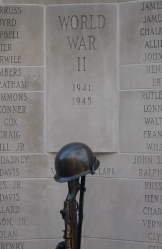 Now open seven days a week for the month of October, this Memorial stands in tribute to those who fought heroically on Omaha Beach in Normandy on June 6, 1944, to bring about an end to Hitler's regime in 1944. It was the largest air, land and sea operation in history. Over 4,000 lives were lost.
The D-Day Memorial tells the story of the soldiers who faced the impossible. Located in Bedford approximately 30 minutes from Liberty, this national memorial holds a piece of local and world history. In 1944, Bedford had a population of around 3,200. When the National Guard's 116th Infantry Regiment was activated in 1941, Bedford provided a company of soldiers (Company A) to the 29th Infantry Division.  Around 30 Bedford soldiers fought in this division during the invasion, with 19 Bedford soldiers dead. Another four soldiers died in later battles. The Bedford community suffered the most loss proportionally on D-Day and Congress recognized Bedford as being emblematic of all communities whose citizen-soldiers served on D-Day and called for the National D-Day Memorial to be built in Bedford. While Congress supported the memorial, funds came from individuals.
Students can tour the memorial for $5 and adults for $7. Walking tours are available as well as group rates and tours. There are volunteering and internship opportunities available as well. The memorial is planning upcoming events for November, including a Veteran's Day Ceremony.
For more information about visiting the memorial, call (540) 586-3619 or visit dday.org.
Monument Terrace Historical Walk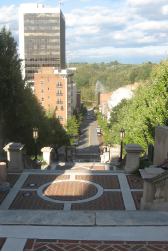 Located downtown, starting at Church Street and ending as Court Street, Monument Terrace Historical Walk is a 139-step staircase that takes its visitors on a journey through America's wars — specifically commemorating soldiers from Lynchburg who lost their lives. At the base of the staircase stands an American soldier, known as a "doughboy" and other plaques providing information about the monument itself.
There are numerous stops along the way were visitors can learn about the soldiers who died in battle. Each stop honors soldiers from a different war — including the Civil War, the Spanish-American War, World Wars I and II, the Korean War and the Vietnam War. Monument Terrace is free and open all year around — however, there have been closing's due to icy conditions in winter.
FAHLE is a news reporter.
SMITH is a news reporter.