Employer Recruitment

Discover How Liberty Students Are Raising the Bar on Excellence
Get the support you need in establishing your brand on our campus and in recruiting to just the right audience. Through Liberty University Career Services, you can post jobs on our job database (Handshake), set up recruiting events, register for career fairs, and more.
Handshake
Connect with Liberty University students and alumni who are seeking jobs and internships through our job database — Handshake.
Are you looking for an intern, entry-level employee, or a person that has years of experience? Do you need someone in the Lynchburg area, across the country, or somewhere else in the world? Whether you have one position or a hundred, we have Liberty men and women who have what you are looking for.
On-Campus Recruiting
Recruit on Liberty's campus where you can meet/interview potential interns and employees. Many businesses, organizations, and camps have utilized this service with successful results.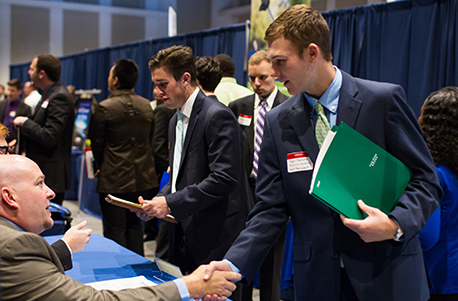 Experience Events
Strategically reach students with the type of experience and education that best aligns with your industry. Experience Events are free and are one of the most valuable ways for you to find candidates for your company on Liberty's campus.
Present your company and job opportunities in a private room to students who have been prepped to treat these events like an interview.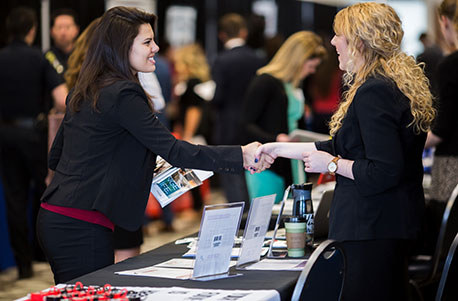 Career Fairs
Choose your audience at one of the upcoming Career Fairs offered at Liberty University.
The Career Center offers 8 Career Fairs each year. Our career fairs focus on the following industries: Engineering & IT, Business & Communication, Education, Healthcare, Government & Law Enforcement, Ministry, Counseling, and more.