Jessica Henderson, Ph.D.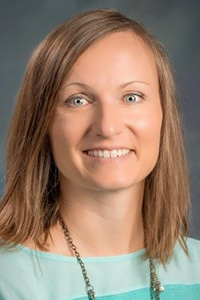 Core Faculty
Education:
D. Counselor Education and Counseling, Idaho State University
A. Counselor Education, University of Montana
S. Psychology, Boise State University
Licensure & Certification:
Licensed Professional Counselor, ID LPC-4508
Idaho Education Credential, Pupil Services Staff, School Counselor K-12
Nationally Certified Counselor, NCC # 313994
Field of Expertise:
School Counseling
Multicultural Competency Development
Counselor Education and Supervision
School Counselor Educator Professional Advocacy
Biography:
Dr. Jessica Henderson began her career as a counselor educator in 2013 and has taught in both residential and online institutions of higher education.  She has work experiences in both professional school counseling and mental health counseling.  Her teaching interests include school counseling specialty courses, multicultural counseling, career counseling, and professional ethics courses.  Research interests include professional advocacy issues in counseling, multicultural competency development, counselor wellness, and issues related to accessing mental health services in rural areas.  Dr. Henderson values leadership in the counseling profession and has taken on numerous leadership roles including Chapter Faculty Advisor of Chi Sigma Iota, President of the Idaho Association for Counselor Education and Supervision, and serving on various committees within her state counseling association.